Coming to a new home can be stressful! These puppies are acclimating to their new forever homes by enjoying new toys and treats, exploring their new environments, and taking lots and lots of naps.
1. Enjoying a warm welcome home with toys and goodies!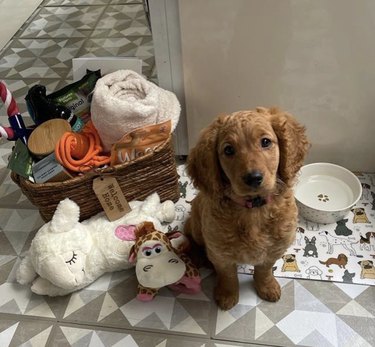 2. Quietly posing for the first-ever at-home photo that's gonna be used in throwback posts forever.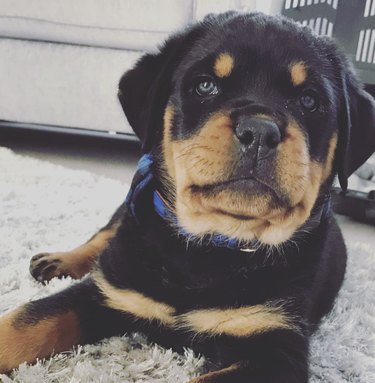 3. A bone to ease the "first day home" transition.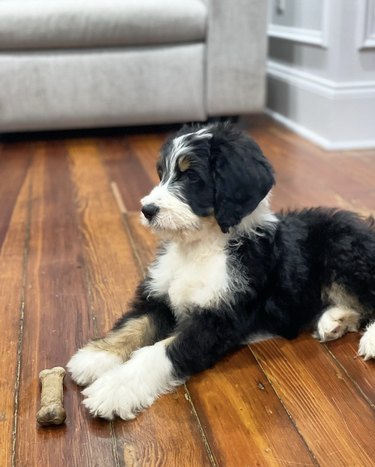 4. When your "Welcome Home" sign is bigger than you expected.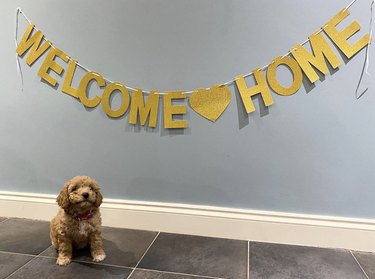 5. All tuckered out after meeting the new family.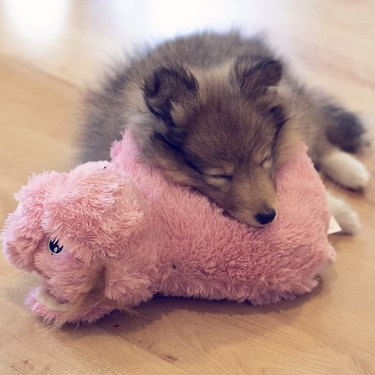 6. Feeling fluffy and thinking about the bright future that lies ahead!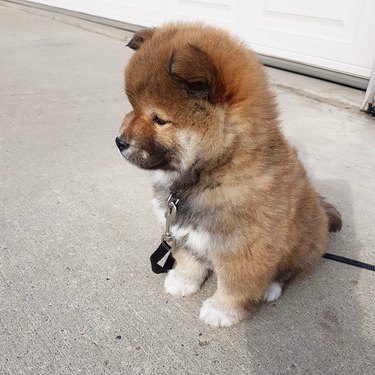 7. First item on the agenda after coming to your forever home? A nap.
8. There's no place like a new forever home.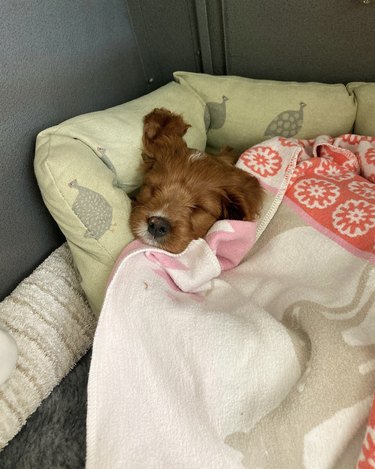 9. Looks like someone is super happy in his forever home!
10. Exploring the new digs. And trying to tackle the big stairs.
11. Archie is so cozy on his new couch!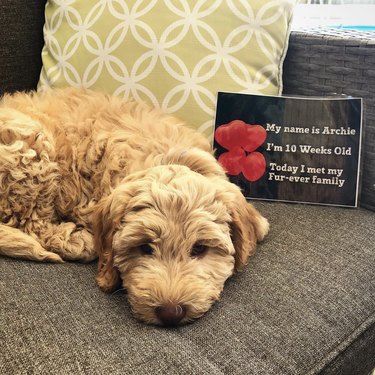 12. Chewing on your hind leg to keep first-day jitters at bay is always a good idea.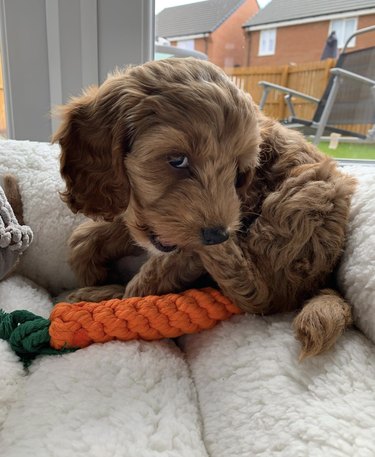 13. And the crate training is off to a great start!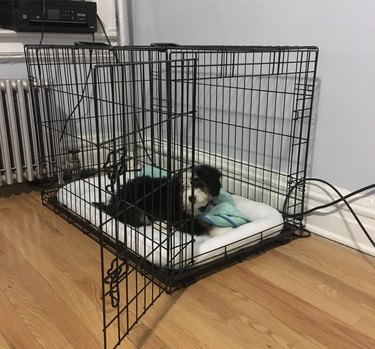 14. Life is great when you've got two bones and all the fluffy toy friends you could want!