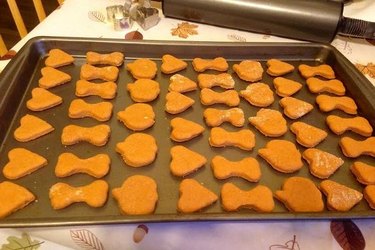 Creating your own Gourmet dog treats is actually a lot easier than it looks, and chances are you have most of the ingredients in your pantry already. Take a look at this collection of adorable, healthy dog treats that are almost too cute for your dog to eat.
Irresistible Dog Donuts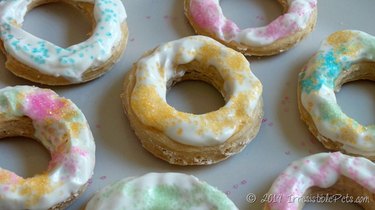 What is more delicious than a meat flavored cookie shaped like a donut, and then topped with yummy yogurt and sprinkles? Absolutely nothing! Every dog deserves a gourmet snack, regardless of the occasion.
Paw-Print Dog Treats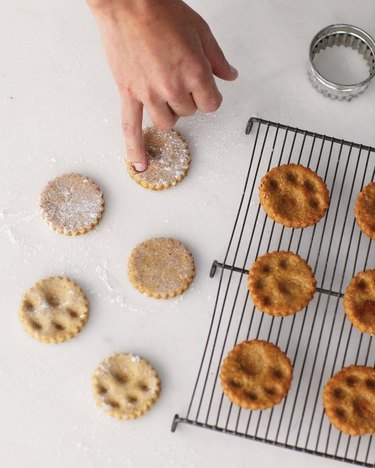 These simple dog treats get a gourmet look by simply imprinting a paw print by hand, and glazing with chicken stock. Who knew something so adorable could be so easy to create!
Pumpkin Biscotti for Dogs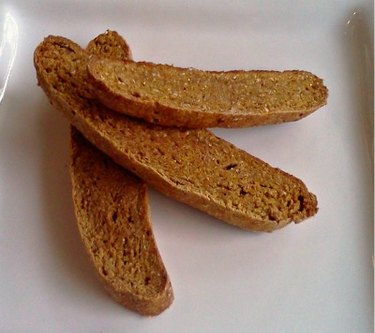 Crunchy, thick sliced biscotti isn't just for people anymore! These pumpkin biscotti treats are just like the real deal! Pumpkin is not only a healthy ingredient for dogs, but it is also a seasonal favorite for Fall.
Sweet Potato Pretzels for Dogs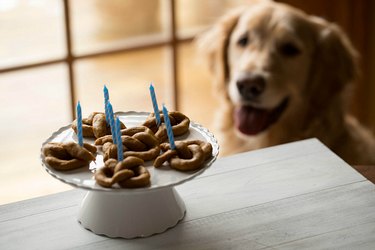 I can't think of anything more fun to give as a gift than a dog treat that looks like a delicious soft baked pretzel. These pretzels are packed full of nutrients from sweet potatoes and flax seed, making them a healthy treat that your dog will gobble right up!
Apple Crunch Pupcakes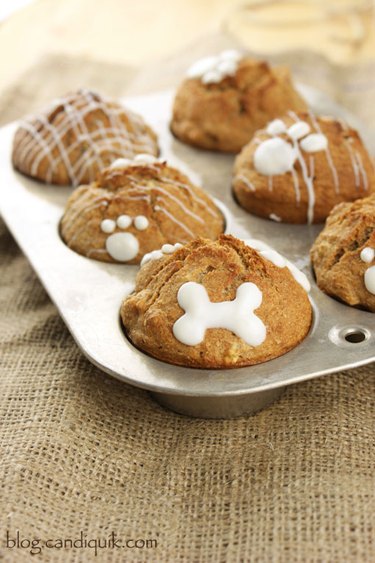 The next time your dog has a birthday try baking him his very own cupcakes. These Apple Crunch Pupcakes are made with fresh apples and honey: a delicious and healthy cupcake that the birthday boy will devour.
Peanut Butter Sandwich Dog Treats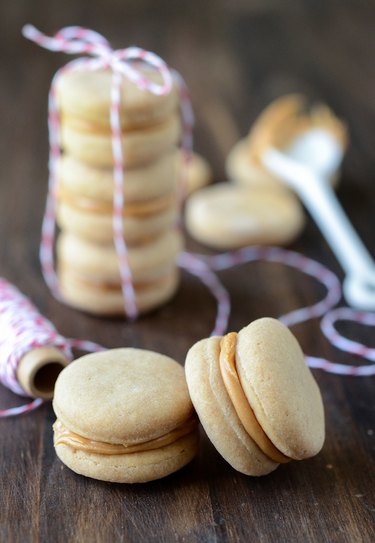 Creamy peanut butter sandwiched between 2 soft, chewy peanut butter cookies.... Is your mouth watering yet? Hold on! These treats are just for the dogs!
Homemade Cinnamon Rolls for Dogs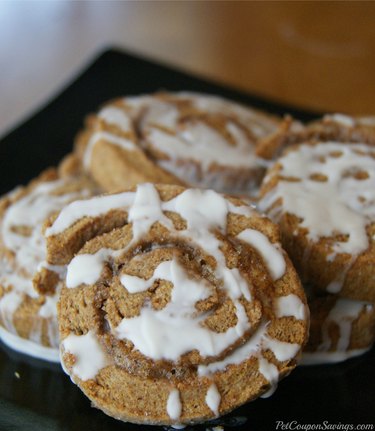 What better way to spoil your dog on a Sunday morning than whipping up a batch of these bad boys. Made with coconut oil, these treats are great for keeping your dogs' coat soft and shiny.
Apple Bacon Dog Treats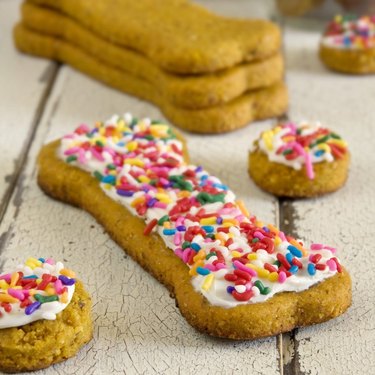 These yummy bones are packed full of healthy and delicious ingredients your dog is sure to love. Keep them simple or top with cream cheese and sprinkles for a gourmet treat cute enough for gift giving.
No-Bake Puppy Peanut Butter Balls
A fun, no-bake treat that even your kids can help make! These treats are completely customizable. Add in your dogs' favorite fruits or veggies, or even roll them in coconut!
BBQ Cookout Dog Treats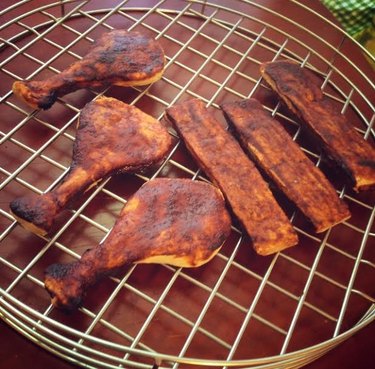 What better way to spoil your dog than with a meaty treat, covered in dog-friendly barbecue sauce? These crunchy cookies will make any dog beg for more! A fun treat to bring to a cookout or any summer themed party.
Homemade Doggy Ice Cream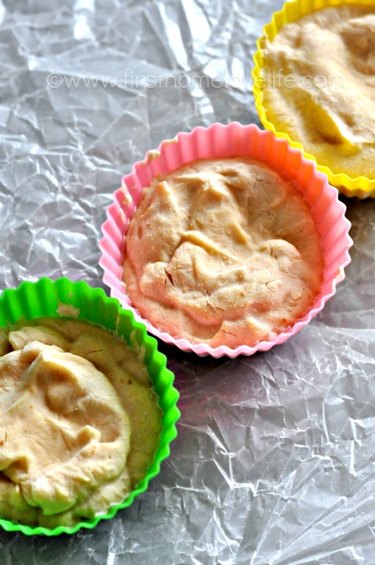 What better way to cool down, than with some delicious, creamy ice cream? Made with things you are sure to already have in the house, this recipe is a guaranteed winner!