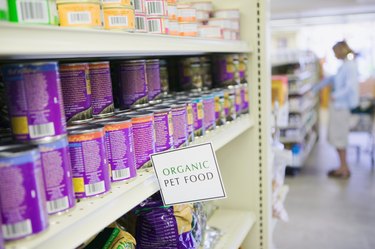 Owning a dog that suffers from diabetes is sometimes pricey and stressful. Thankfully, there are foods for diabetic dogs that help reduce insulin spikes and offer great-tasting nutrition for the life of the animal.
Complete Nutrition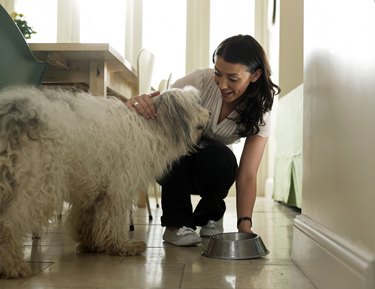 The best food for diabetic dogs is high in fiber and offers complete nutrition, with vitamins and minerals essential to the dog's overall health. Foods should also contain many complex carbohydrates, which help regulate insulin spikes throughout the day. Veterinarians prescribe specialized foods, but store brands created for elderly and overweight dogs suffice.
Homemade Foods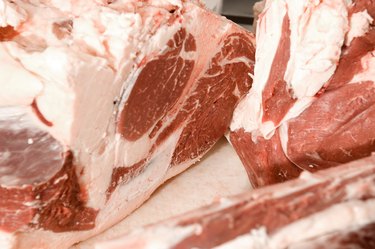 Dog owners who prefer natural foods insist that the best foods for diabetic dogs are homemade. These foods include lean meat such as turkey and chicken, easily digestible grains such as rice and oats, and fresh fruits and vegetables. Avoid fried or heavily seasoned foods, and opt instead for grilled or boiled varieties.
Obesity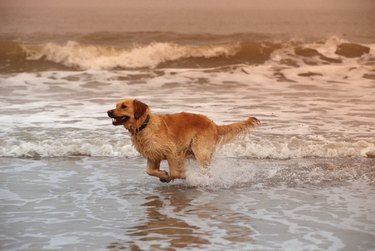 While obesity is not a cause for diabetes in dogs, it can affect the overall treatment of the disease. The best foods for diabetic dogs are mostly dry foods; moist foods have more fat content, and obesity hinders the absorption of insulin injections.
Tips for Managing Diabetes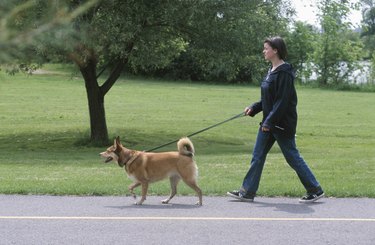 Aside from which type of food for diabetic dogs is used, consistency by the dog's owner is essential in regulating insulin surges. Dog owners need to keep strict schedules for feeding times, serving amounts, and exercise routines.
Warning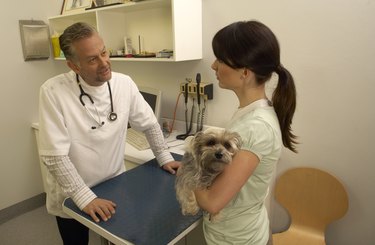 Consult a veterinarian before starting your dog on any diet or routine.
Always check with your veterinarian before changing your pet's diet, medication, or physical activity routines. This information is not a substitute for a vet's opinion.