The perfect pet memorial songs include themes of love and loss to reflect on the love your pet brought to you and your family's lives. Songs written for lost loves and human goodbyes, when put into the context of the love between a companion animal and their family, work very well. Since dogs and cats bring great joy to your life, you can also choose songs that are more upbeat. When it comes time to celebrate and memorialize the relationship you had with your special pet, the best pet memorial songs are the ones that speak to you.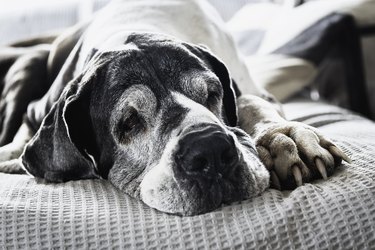 The time for celebrating the life of a beloved pet is throughout life. Likewise, you can celebrate your special pet with upbeat songs like "The More Boys I Meet" by Carrie Underwood, that reflects on how dogs are better than people or Elvis Presley's classic "Hound Dog." If you want to remember your dog's hoots and howls, "Seamus the Dog" by Pink Floyd might be the right choice as a dog sings the lyrics.
Anyone who has ever lost a loved one understands how you can be so distracted by the tragic loss, you feel as if you are in another place, searching for them. Eric Clapton's "Tears in Heaven" reflects on how you must acknowledge it's time to go back to reality. The slow, haunting melody makes it a perfect song choice for a pet memorial.
Songs for dog memorial slideshows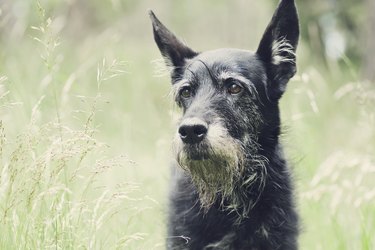 Songs written by lyricists who understand and celebrate the lives and relationships of dogs and people are mostly up-tempo. Several, however, feature the slow melodies and healing lyrics to render them suitable for a pet memorial. These songs can also be played in the background as funeral attendees watch memorial slideshows featuring photos and videos of your pet's life.
"I Love My Dog" by Cat Stevens is a reminder of the unconditional love between a person and his dog. "Old Blue," as sung by Joan Baez, is a little less forlorn and the lyrics will easily resonant with you. An old '70s tearjerker, "Shannon" by Henry Gross, describes the loss of a dog who has "drifted out to sea," which could be a metaphor for the great beyond. A little more upbeat song, suitable for the closing of a ceremony, is John Hiatt's "My Dog and Me."
The Irish are known for their prowess with writing and experience with loss. If you're not set on a song about a specific type of pet, there are a range of songs that are commonly used at funerals that everyone in attendance will identify with. Ireland brings us "Danny Boy," by Frederic Weatherly; "Lost," by Salmon's Leap; and "Only Time," by Enya. They are hauntingly beautiful and poignant in their expressions of sadness and loss.
Songs about losing someone
Linda Ronstadt's "Goodbye My Friend" is a beautifully written song about truly letting go. And while Karen Carpenter's rendition of "Bless the Beasts and the Children" is not specifically about saying goodbye, it celebrates the animal and human bond by reminding us that "in this world they have no choice, they have no voice" and has a melody that could easily pass for a dirge.
If you want an angelic song to send your pet across the "Rainbow Bridge," try Train's "Calling All Angels" or Bette Midler's "Wind Beneath My Wings." Kristen Chenoweth's "Borrowed Angels" helps us to remember that everyone is here for only a blink of an eye. "Bright Eyes," by Art Garfunkel, sorrowfully describes the light of life fading from a loved one's bright eyes. Finally, Barbra Streisand's "Memory" from the musical "Cats" is beautifully written prose about rebirth.
How to hold a pet memorial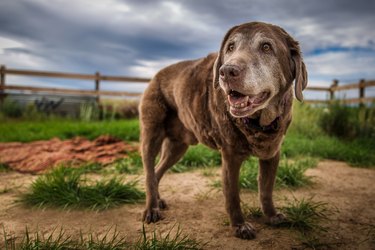 A pet memorial service generally follows the pattern of a funeral. You can share stories of special moments with your pet, ask for a moment of silence, or share photos of your pet in a slideshow. Pet memorial songs can be used to open and close the ceremony.
If you chose to cremate your beloved best friend, you can bury or scatter their ashes or keep them in an urn. You can also bury them in your backyard or at a pet cemetery.