When you think of a dog as being registered, the American Kennel Club (AKC) might naturally come to mind. However, the AKC isn't the only dog registry in the United States. The American Purebred Registry (APR), North American Purebred Registry (NAPR), and America's Pet Registry (APRI) are just a few other dog registry organizations you might encounter when you are considering buying a dog.
American Kennel Club registration
The AKC is a nonprofit organization that has been registering dogs and maintaining breed standards since 1884. Most often equated with dog shows, the extensive organization also maintains a museum and one of the world's largest libraries on dog breeds. It has education for handlers and non-showing dog owners, recognizes breeders dedicated to improving breed health, and more.
​AKC Purebred Registration:​
Registration requirements include dogs meeting breed standards, being kenneled in sanitary and humane conditions, and not overbred. You'll know whether your dog comes from champion lines with an AKC pedigree.


​AKC Purebred Alternative Listing (PAL)​: This is for purebred dogs that don't meet all the qualifications to register as a purebred, such as if the dog's parents were unregistered or you got the dog from a shelter. This requires sending photos of your pup to show it conforms to purebred standards for its breed.


​AKC Canine Partners Program:​ Register your mixed-breed dog to qualify to compete in shows and sports, such as agility or tracking, and earn titles, like AKC therapy dog or AKC canine good citizen. AKC canine partners also enjoy benefits including the AKC reunite lost pet recovery service, Family Dog magazine, and access to pet insurance through the club.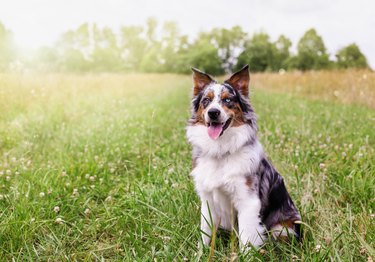 America's Pet Registry has been recording pet registrations since 1992. APRI also hosts dog shows with an emphasis on education rather than performance and conformation. The registry is a for-profit business and is registered with the Better Business Bureau as a corporation with 15 employees.
There's no need to submit pedigrees when registering with APRI. A simple online form asks you the pup's breed, birth date, and a few other questions. You can opt to purchase a certificate with your pet's photo as well as his pedigree going back as much as four generations.
NAPR registry requirements
North American Purebred Registry began in 1995 as the North American Beagle Registry. NAPR began registering all breeds as a response to the slow processing time for other registries that weren't allowing breeders to receive their papers back in time to sell their puppies. The for-profit company has a 24-hour turnaround as one of its recordkeeping goals and maintains an A+ listing with the Better Business Bureau.
No papers or pedigrees are necessary to register a dog or an entire litter. Simply fill out the online form or print and mail it along with a nominal registration fee.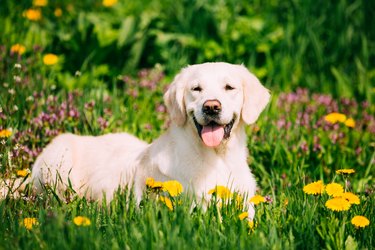 Choosing one registry over another doesn't necessarily add to the value of your dog. Registries simply maintain records of generations of dogs. Some, like the AKC and APRI, provide education for breeders and handlers to promote the humane care and the overall health of the breed.
AKC registration is the largest in the U.S. Registering your dog and ordering a pedigree through the nonprofit will show you if there are champions, grand champions, or other notable dogs in your dog's lineage with records that go back as far as 1875 in the AKC stud record book. It shows any health certifications on your dog or his ancestors as well as whether your dog's lineage hails from a foreign country.