Pretty much everything sounds better in French. Someone could pretty much be cursing at you in the worst way and it would still sound like terms of endearment. Ma chérie translates as "my dear," which is basically how you feel every time you look into your pet's big, sweet eyes. Which is why you'll love this list of 110 French dog names. Allons-y! (Let's go!)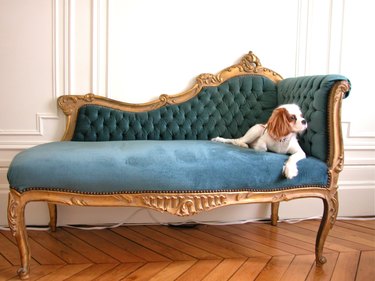 Fabulous French names for boy dogs
For the little boy dogs in need of a little French name, this list is stacked full of awesome Fabulous French names for boy dogs that any canine would come running to.
Adrien

Alexandre

Andre
Bastien

Bruno

Claude

Enzo
Gaspard

Georges
Godard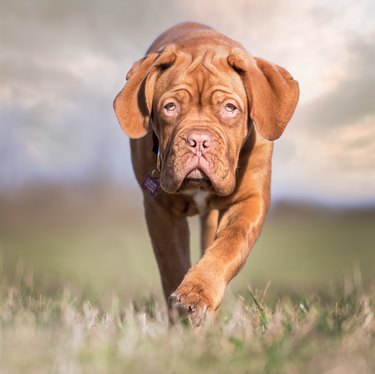 Gustave
Henri
Léo

Louis

Lucas

Marc
Mathieu

Maurice

Maxime

Michel

Napoleon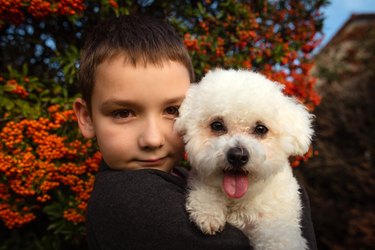 Philippe
Raphaël
Théo

Vincent

Yanis

Valentin

Olivier

Marceau
Pogba

Joakim

Didier
Fantastic French names for girl dogs
For the furry femme, these French female dog names capture a wide range of characteristics and personality types, from bold and brash to soft and sweet.
Adrienne

Agnès

Aimée

Amelie
Apolline

Arielle
Brigitte

Camille

Capucine

Carmen

Céleste

Céline
Coco

Danielle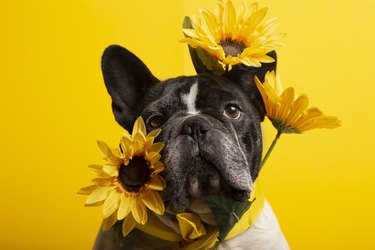 Eva

Gabrielle
Ida

Isabelle

Jeanne
Liliane

Lise

LouLou

Madeline

Margaux

Marie

Marion
Mélanie

Minu

Morgane

Patricia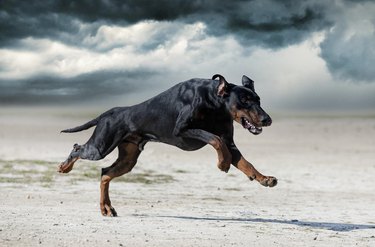 Paulette

Romy

Rosa
Yvette

Names for dogs inspired by French cuisine
A great compliment to a French dog, or a French-loving pet parent, is French cuisine, and you can combine your love of both in cute French dog names inspired by food!
Brie

Confit

Crêpe

Croissant

Croque Monsieur/Madame

Escargot

Fondue

Magret

Poulet

Quiche

Ratatouille

Soufflé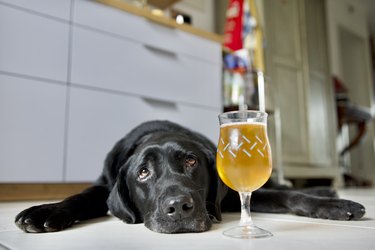 French dog names and their meanings
Love a French name but not really sure what you're saying? These lovely French dog names include their meanings in English to help you find the best fit for your canine friend.
Adeline: Noble
Anouk: Grace
Antoine: Highly praise-worthy
Baptiste: Baptist
Bébé: Voyager
Bisou: Kiss
Chanel: Canal
Chérie: Darling
Delphine: Dolphin
Emmanuel: God is with us
Estelle: Star
Fabien; Bean grower
François: From France
Geneviève: Woman of the family
Gérard: Brave spear-warrior
Hugo: Mind, intellect
Jacques: Supplanter
Jean: God is gracious
Joséphine: God will increase
Juliette; Youthful
Léa: Weary
Marcel: Young warrior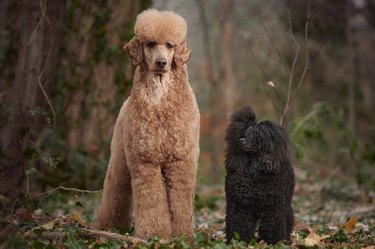 Martine: Mars, warlike
Mathilde: Strong in war
Nicolas; Victory of the people
Pepé: Grandpa
Pierre: Stone
Rémy: Oarsman; remedy
Simone: To hear or listen
Thierry: The ruler of the people
Violette: Purple flower
Zidane: Growth and progress
Do you need more inspiration for your new pet's name?
Pets are like our children. We love them, care for them, and we get to dress them up in adorable outfits — if that's a thing we feel like doing! So it's extra important that we take time to find the perfect name that reflects our new pet's personality and potential. Naming can be hard, which is why we've gathered nine pet-naming techniques to find the perfect fit, as well as assembled a handful of our most beloved lists of pet names!