Flower crowns have exploded in popularity over the last few years, popping up on runways, at weddings, and on your neighborhood hipsters. It was only a matter of time before dog lovers put their own spin on the trend.
Let's take a look at some the cutest flower-crowned canines on the web!
1. You're never fully dressed without a smile… and a flower crown, of course.
2. This pooch has a saucy wink, in case the flowers weren't enough to charm you.
3. Looks like someone is ready for a day of frolicking in the meadow!
4. Speaking of frolicking in meadows…
5. What do you suppose she's thinking about? Fashion trends? The meaning of life? Snacks?
6. Some people would pay a lot of money to have luxurious locks like these.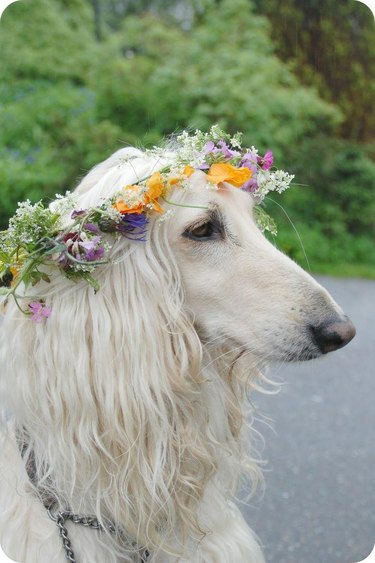 7. Truly a regal countenance, no?
8. This weird looking dog.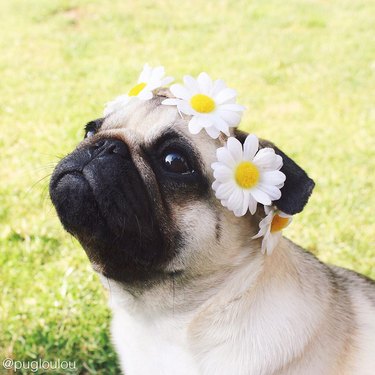 This is Loulou. Do yourself a solid and watch this video of her wearing a flower crown while eating watermelon.
10. Looking like the prettiest princess is hard work.