Sometimes, size truly doesn't matter — and these cats who are 100 percent dominant over the dogs in their lives are proof.
1. "You get the bed I say you get, Dog."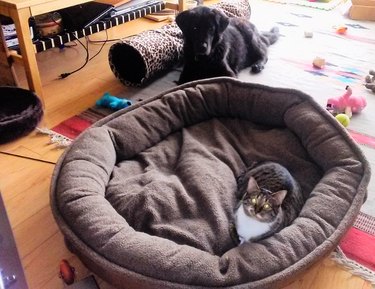 3. "Or how about a bed you can use as a pillow? Would that be better?"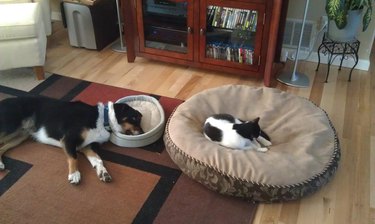 4. "You're just embarrassing yourself."
5. "This is my house now."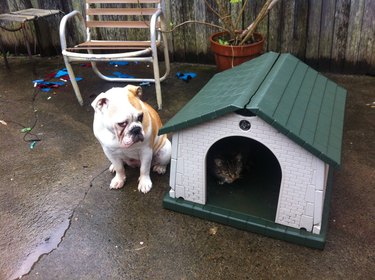 6. "I'll. Show. You. Who's. Boss."
7. "Pull yourself together, man!"
9. "Come at me. I dare you."
11. "The dog won't even come down the stairs right now."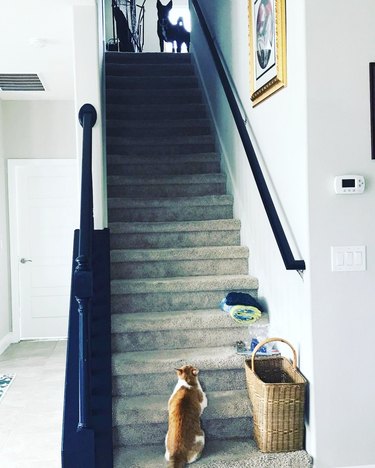 12. "Is this annoying? #SorryNotSorry."
13. "I wanted a trampoline, but I guess your face will have to do."
14. "I think I shall call you, 'Chew Toy.'"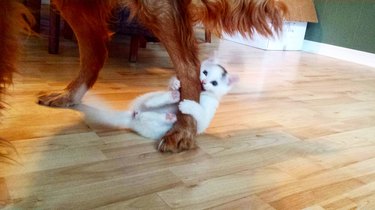 15. "Let's just kiss and cuddle and be best friends ... PSYCH."
16. "Aww, did you have a bad day?"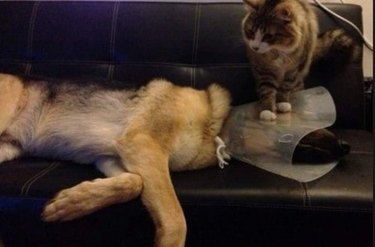 17. "He's beside me... isn't he?!"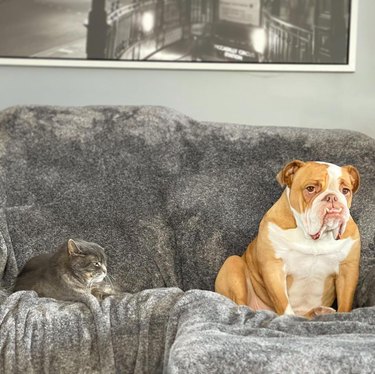 18. "I'm coming back in and you can't stop me"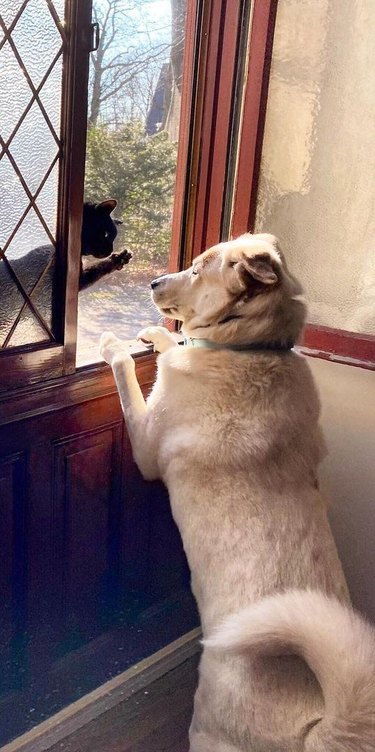 19. "Don't think I didn't you see eating from my bowl."
20. "'Stop being passive aggressive,' they said. Fine. Regular aggressive it is."