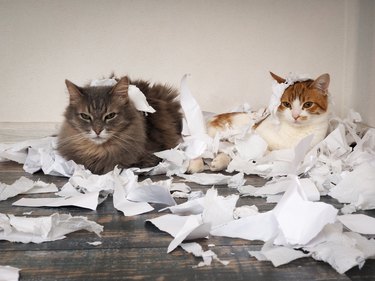 Ever wonder what your cat gets up to when you're not home? Spoiler alert: it's weird. Take a look:
1. Your cat made a friend!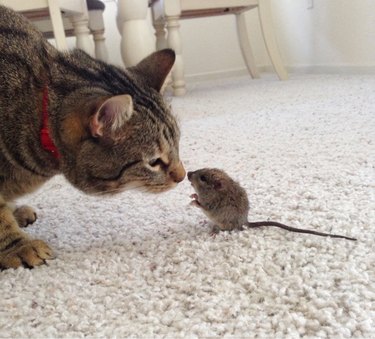 2. Your cat making a salad.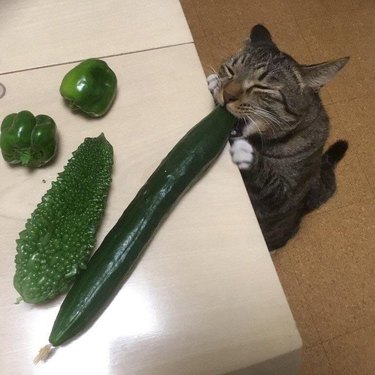 3. A secret dip in the swimmy pool!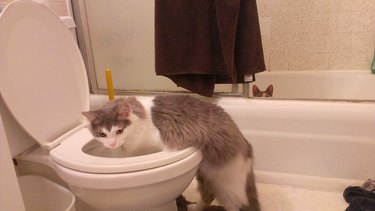 5. They're having a house meeting to talk about you.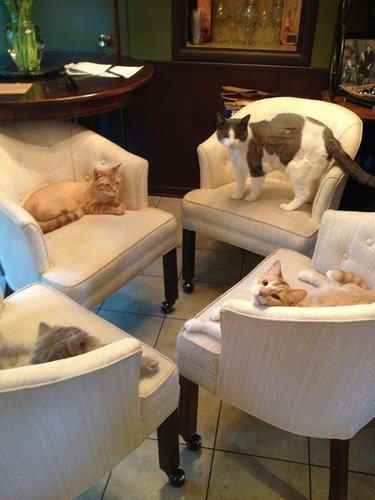 6. Relaxing is so much easier when you're not around.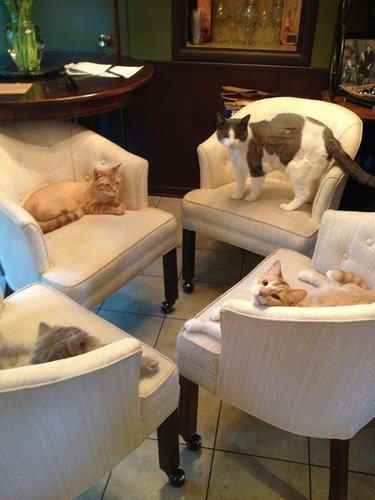 7. I'm not sure what happened but it's pretty bad.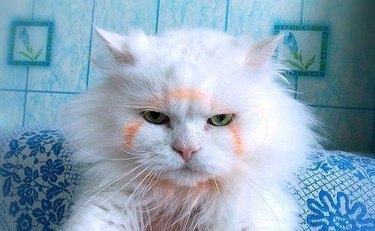 "Why would you even accuse me of eating from the tomato sauce? How dare you!"
8. What a great opportunity to steal the dog's food!
The cat does this when you're home too.
9. The cat definitely had something to do with this mess. Welcome home!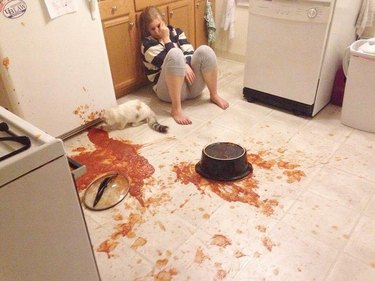 10. Did you wonder if your cats miss you? They don't.
11. Your cat gets messed up on cat nip and then binges their favorite shows.
12. Secret underwater cat exercises.
13. Your cat and dog are having a love affair.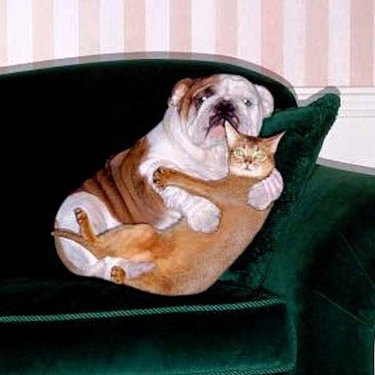 How long has this been going on?!?
14. There is no gravity for cats. They only pretend they're susceptible to gravity when you're home.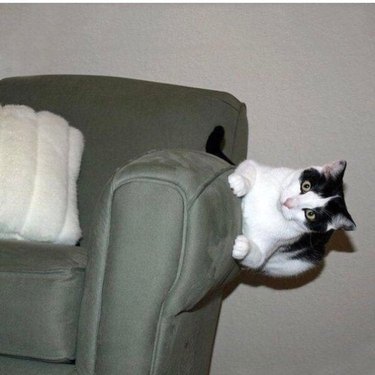 15. Your cat experiments with the occult when you're at work.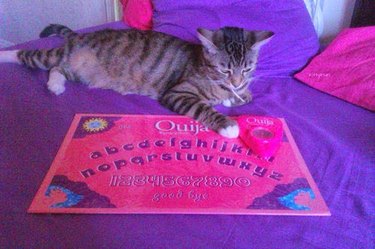 16. Thanks cat for reorganizing the bathroom!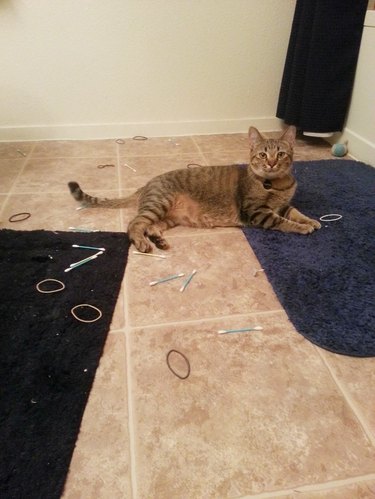 18. Toilet paper is a fun ride.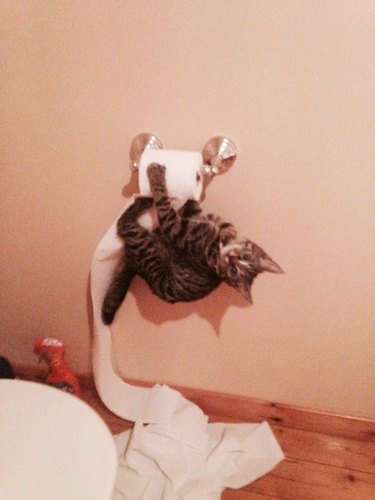 "Oh hey ... you're home early."
19. And a great accessory.