German shepherd names got you stumped? German shepherds are known for being wonderful, intelligent, and particularly protective pups. With their massive size and incredible training ability, they make for pretty great furry superheroes. So if you're thinking of getting one of these dogs or have a friend who wants a perfectly badass name to go along with their new impressive pup, here is a list of several fun name choices to consider for your best new pal.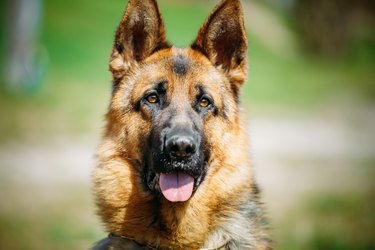 Male German shepherd names for good boys
All German shepherds are large in stature, and serious-looking to boot, including the boys. Whether you're looking for a no-nonsense name, or something disarming and playful, this list of male German shepherd names has got you covered.
Alexander

Andreas
Apollo
Aries

Atlas

August

Bear

Beckenbauer

Blaze
Bono

Boomer

Boots

Boris

Bosco
Buckeye

Burnell
Captain
Champ

Chewbacca
Christian
Comet

Creed
Dino

Dominic

Duke

Duncan

Dusty
Einstein
Elias
Ernest

Ernie

Fabian
Fido

Finn

Flash

Frank
Frederick

Fritz
Gary

George

Goliath
Hammer
Harley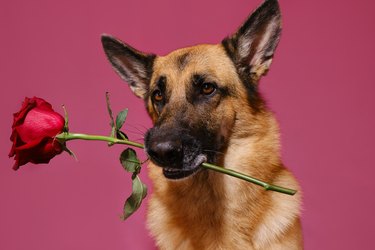 Health
Hercules

Hermann
Hickory

Hunter

Jack

Jamie

Jannis
Josh
Karl

Kip
Kroos

Kurt

Larry

Liam

Linus

Lukas
Marshall

Max
Mika

Milo
Moose

Moritz

Mudd

Napoleon

Nico

Nova
Oakley
Omega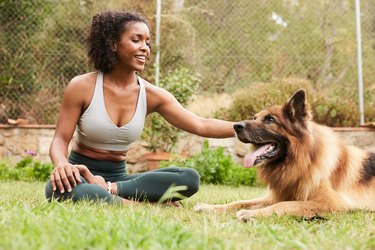 Orion

Oskar
Owen
Porter

Prince

Rambo

Reeses

Robin

Rocky

Rolo

Romeo

Rusty

Scooby
Sirius

Sly
Sparta
Sting

Suede

Tanner

Tarzan

Taz
Teddy

Thor

Titan

Umber

Val
Wilson

Wonka

Woody

Yoda

Yogi

Zeus

Female German shepherd names for gorgeous girls
German shepherds can be some of the goodest girls around, and blessing your dog with a name that suits her is to honor her and your shared bond! To get you started, check out this list of unique female German shepherd names for your new best friend.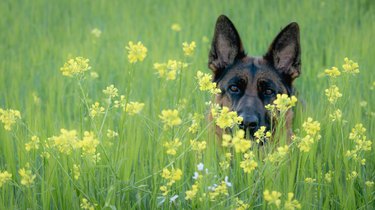 Acorn
Agatha

Alessia

Alexis

Alina
Amber

Amelie

Andrea

Angel

Anna

Annie

Anya

Arizona

Ashley

Asia

Athena

Auburn

Autumn
Bailey

Bambi

Belle

Blair

Blondie

Bonnie
Brunette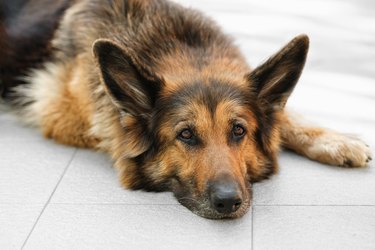 Carmela

Cassie
Chloe
Clara
Copper

Coral
Destiny

Diana
Ella

Emilia
Faith

Flower

Foxy

Frieda
Gloria

Godiva
Gretel

Gwen

Hazel
Helena
Helga

Henna
Hippolyta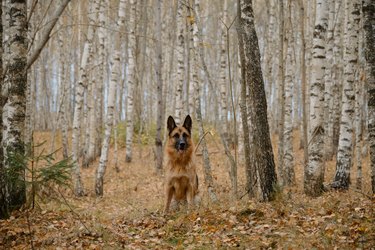 Ida
Josephine
Kamala

Kara

Katana

Khaki
Lady
Lexus

Lina

Lotta

Mara

Marlene
Maya

Mia

Millie

Miriam
Mystique

Nadine

Nele

Nikita
Nora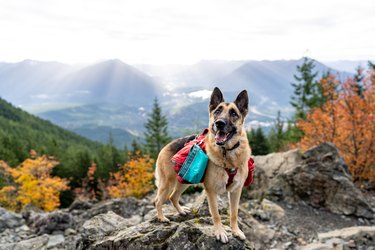 Olive

Paula

Penny

Princess

Raven
Rose

Roxy

Ruby
Sabine
Sable

Sadie
Sahara

Santana

Scarlet

Scout

Sedona

Selena

Sepia

Shadow
Sienna
Sierra
Summer
Tawny
Truffles

Tuscan

Valentine

Venus

Violet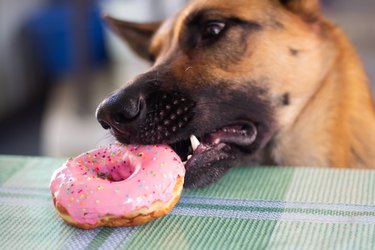 Unique German shepherd names and their meanings
Some people choose a name for their dog because it just rolls off the tongue, while other people prefer to bestow their best friend with a name they know the meaning of, like any of these excellent choices! Some of these names are German in origin, and others aren't, but read over this list of unique German shepherd names along with their meanings to find the one that can capture the essence of your furry friend.
Abraham: Father of multitudes, father of nations
Ada: Noble
Anton: Priceless
Ava: Voice
Axel: Father of peace
Bruno: Armor
Caleb: Wholehearted
Claudia: Enclosure
Damian: To tame or subdue
Daphne: Laurel tree
Dwight: Laughter, God smiles
Elisa: God's promise
Erika: Forever powerful, sole ruler
Felix: Happy, fortunate
Franz: Fierce, bold, and free
Greta: Pearl
Gunther: Warrior
Hans: God is gracious
Heidi: The noble one
Helmut: Protector, courage
Hilda: Maid of battle
Ingrid: Fair
Johann: Yahweh is gracious
Johanna: God is gracious
Kaiser: Brimming with power
Klaus: Victory of the people
Manfred: Man of peace
Mathilda: Battle strength
Nina: Little girl
Olaf: Relic, ancestral heritage
Otto: Wealth
Rosamund: Pure rose
Sebastian: Venerable
Sofia: Wisdom
Vincent: Victorious
Xena: Stranger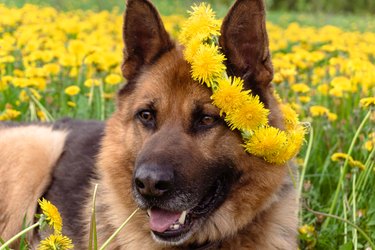 Unique German shepherd names inspired by your favorite food
What's cuter than a dog? A dog names after a tasty morsel, like a bite of butterscotch or a gooey, stuffed calzone. For foodie dog lovers out there, check out this list of food-inspired unique German Shepherd names for dogs.
Amaretto
Brandy
Brownie
Butterscotch
Cadbury
Cannoli
Cappuccino
Caramel
Carmela
Cashew
Champagne
Chestnut
Chip
Chocolate
Cinnamon
Cocoa
Coffee
Cola
Cookie
Curry
Espresso
Fudge
Ginger
Godiva
Guinness
Hershey
Honey
Java
Kahlua
Kitkat
Latte
Meatloaf
Mocha
Molasses
Muffin
Nugget
Nutella
Oatmeal
Olive
Peanut
Pepper
Reeses
Scotch
Sherry
Smores
Snickers
Sorrel
Starbuck
Syrup
Toast
Tootsie
Truffles
Twix
Walnut
Whiskey
Wonka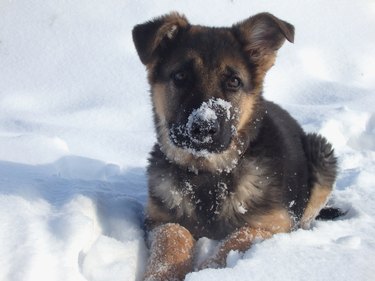 Unique German shepherd names that are puns
Not seeing anything that stands out yet? Then keep reading on for a few more name options to consider that might be suitable for the German Shepherd dog who can't be defined in just one word.
Licksly Knope

Frau Flopsy
Dog Draper

Herr Bones
Angela Barkle
Goethe Boy
Wolfgang Amadeus Pup
Johann Sebastian Bark
Johannes Gutenboy
Chancellor Chewy Von Treaterson
Christoph Pawz
Do you need more inspiration for your new pet's name?
Pets are like our children. We love them, care for them, and we get to dress them up in adorable outfits — if that's a thing we feel like doing! So it's extra important that we take time to find the perfect name that reflects our new pet's personality and potential. Naming can be hard, which is why we've gathered nine pet-naming techniques to find the perfect fit, as well as assembled a handful of our most beloved lists of pet names!