Choosing small dog names is no small feat. Despite their stature, they're full of personality. And you want to choose a name that reflects just that. You could choose something that is a cute name that plays up their teensy size. Or you could choose from a list of small dog names that are just general all-around good names that have nothing to do with size. Maybe your small dog is feisty and vocal, or maybe their more mellow and cuddly, just looking for a lap to lay on and a savory snack here and there. Whatever your dog's disposition, there's a name that suits them perfectly. Here is a list to get you started on the long journey of finding a name for your short pup.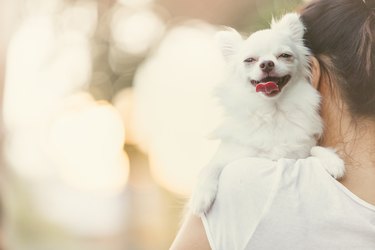 Small dog names for the little ladies in your lap
For the fun-sized female companion in your life, check out this list of cute names for small dogs.
Amy

Ana
Ariel
Ash
Babe
Belle
Berries
Betsy
Birdie
Bitsie
Blossom
Bobby
Bridget Jones
Candy
Chai
Cherry
Cups
Dot
Duchess
Earrings
Elle
Erin Brockovich
Fern
Fifi
Freya
Gigi
Grace
Hermione
Hope
Joy
Kay
Lady Bug
Lil' Kim
Lipstick
Liv
Maple
Mary-Kate
Marge Gunderson
May
Missy
Olive
Page
Petals
Pennies
Pico
Pixie
Princess
Queen / Queenie
Ripley
Rose
Roo
Sahara
Scout
Scrappy
Sequoia
Star
Starling
Sugar
Sweet-pea
Swift
Valkyrie

Xena
Yum Yum
Zoey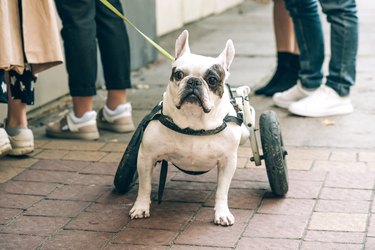 Cute small dog names for itty bitty boys
If you have a little man in need of a cute name that sums up their personality, check out this list filled with names from silly to strong.
Ace

Andre the Giant
Antman
Baskerville
Biggie Smalls
Bear
Beck
Beowulf
Bono
Books
Boots
Briefs
Bristles
Bruce Lee
Buba
Buckshot
Clifford
Crumbs
Danny Devito
Dash
Dobby
Ferrari
Flea
Flick
Frodo
Gary Coleman
Genghis
Godzilla
Goliath
Grasshopper
Hagrid
Hercules
Hooch
Hulk
Jet
Kindle
Kisses
Kanye
Macho Man
Major
Marmaduke - kinda clever because in the cartoon, Marmaduke was a HUGE Great Dane dog!
Martin Short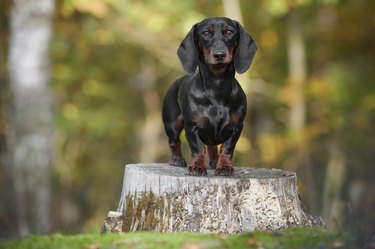 Napoleon
Neutron
Notes
Paul Bunyan
Pencils
Pluto
Pony Boy
Porky
Potatoes
Prince
Q-Tip
Radar
Rhino
Romeo
Roo
Scrappy
Slim
Smiles
Sparkles
Spike
Splinter
Spud
Tank

Tex

Thimble
Tom Cruise
Turtle
Tycho
Webster
Zippers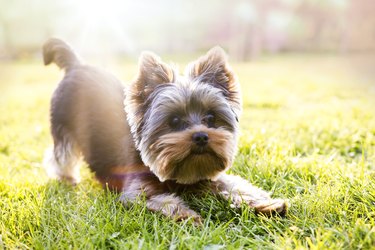 Gender-neutral small dog names that pack a pint-sized punch
Not into a traditionally feminine or masculine-sounding name? Many people aren't, and prefer a neutral name that could work for any dog, and this list is filled with cute names for small dogs, from funny to food-inspired to simply adorable.
Apple
Baby
Bantam
Beans

Big Mac
Biscuit

Bits
Bones
Boo Boo

Bubble

Bug

Bunny
Button
Chia

Crumpet
Cramps
Crayon
Dinky
Dozer
Eggroll
Elf
Flea

Glitter
Hiccup
Itty-Bitty
Juice Box
Kitten
Kernels
Kid
Laces
Legos
Lemonade
Lil Lovebug
Marbles
Marshmallow
Meatball
Micro
Moose
Mosquito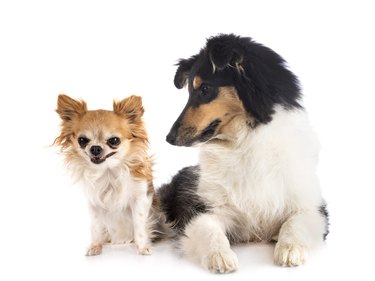 Naps
Needles
Noodles
Nugget

Pasta
Peanut
Pebbles
Pico
Pint-sized
Pip
Pizza

Pockets
Popcorn

Pudding
Puck

Raman
Rogue
Seeker
Shrimp
Smalls
Snacks
Specks
Spoons
Stamps
Stir Fry
Sprout
Squeaks

Tadpole
Teeny
Teensy
Thumbtacks
Tiny
Toy
Twig
Tweet
Wee
Weensy
Whisper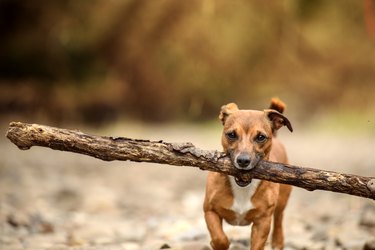 Small dog names for the miniature but mighty
Small dogs often come with larger-than-life personalities, and might need a big name to convey that! For anyone looking for a solid name that's not run-of-the-mill, check out this list of big-time monikers for the mini-friend in your life!
Anderson Pooper
Atlantis
Bark Vadar
Bark Whalberg
Biggie Smalls

Billie Howliday
Colossus
Hercules

Jabba The Mutt
J.K. Growling
L.L. Drool J
Mighty Mouse
Notorious D.O.G.
Queen Elizabark
Rosa Barks
The Rock

Snarls Barkley
Superman
Tina Spay
Virginia Woof
William Shakespaw
Small dog names and their meanings
Every dog's name doesn't have to mean something — you can always pick something cute, funny, or tough that you like a lot! But some people like to pick a name that represents a trait or virtue to signify the meaningful connection they have with their canine companion, so if that's you, or you're just curious about name meanings, check out this list of small dog names with what they mean to go along with it.
Ariana: Most holy
Bernie: Strong and brave bear
Bertha: The bright one
Cassius: Helmeted warrior
Dana: Generosity
Eve: Life
Galadriel: Maiden crowned with a garland of bright radiance
Juno: Queen of heaven
Leia: Relaxed
Manny: God is with us
Mia: Mine
Peter: Rock or stone
Portia: Pig, or, an offering
Sylph: A mythological spirit of air
Winston: Joyful stone
Yoko: Good or positive
Yuri: Farmer
Do you need more inspiration for your pet's new name?
Pets are like our children. We love them, care for them, and we get to dress them up in adorable outfits — if that's a thing we feel like doing! So it's extra important that we take time to find the perfect name that reflects our new pet's personality and potential. Naming can be hard, which is why we've gathered nine pet-naming techniques to find the perfect fit, as well as assembled a handful of our most beloved lists of pet names!