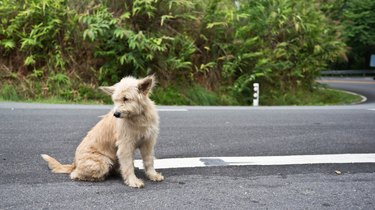 The thought of your beloved fur friend going missing is enough to make any pet parent lose their cool. Sadly, these things can happen. And as much as our four-legged friends may want to stay by our sides, the world can be a confusing place that they can sometimes find themselves lost in.
Gather a group and get to searching.
According to Sherry Woodard, an animal behavioral consultant with BFAS, there's a good chance your pet hasn't strayed too far. If you panic and immediately get in a car, they may not hear you or you'll go too far. If you can, gather as many friends and family members as possible to help you in your search and start on foot.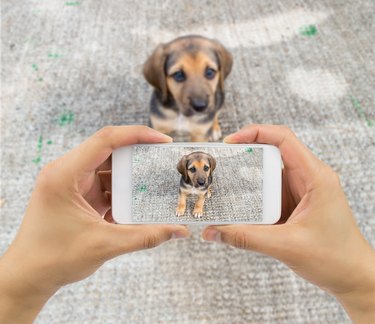 Find a good photograph.
Include a picture of your pet to help you and your search team find them. It will be much more efficient to show you a picture of what they're searching for rather than trying to describe it. Plus, plastering your search area with pictures and posters will get more eyes looking for your animal.
Alert the authorities.
Pet shelters, hospitals, and even local television and radio stations could help you get the word out about your missing animal. Letting these people know what your pet looks like will get even more people searching for your four-legged friend. In case of more dire emergencies, like a displaced animal due to a natural disaster, BFAS has resources that can help you on the hunt.
Don't forget to include your contact information.
In the frenzy of your search, you may forget to tell people the best way to reach you if they are found. Make sure all your posters, flyers, and press information include both your phone number and email in case there are issues with phone service.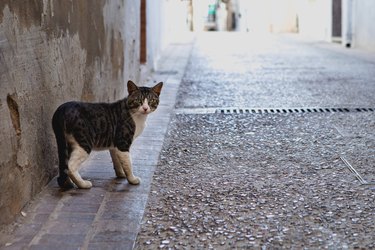 Never give up.
Pets were still being reunited with their families up to a year after Hurricane Katrina. Remember that there are plenty of other pet lovers out there who want to get your beloved fur friend back to its family. As Woodard says, "Nice people help animals that are out on their own. Your pet may be lucky and receive help from a nice stranger or group that keeps him safe, they may start looking for you! Don't stop posting that you are looking for your pet."
Woodard also suggests that families prepare for possible emergencies by running periodic drills with their pets, having treats prepared for quick responses, and keeping up with crate training.