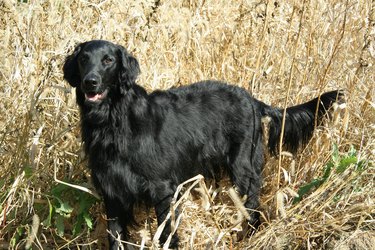 The Basics
The flat-coated retriever is a large-sized dog with an adult dog weighing 60-70 pounds, according to The American Kennel Club. Male flat-coated retrievers can be up to 23-24.5 inches tall and females can get up to 22-23.5 inches tall. Life expectancy for this breed is about 8-10 years.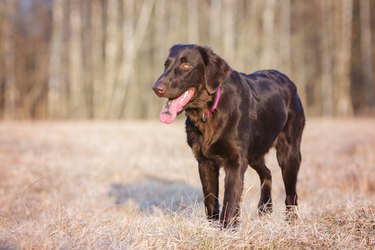 The History
The flat-coated retriever was officially recognized by the AKC in 1909 and is in the company of the pointer, vizsla, and golden retriever in the sporting group!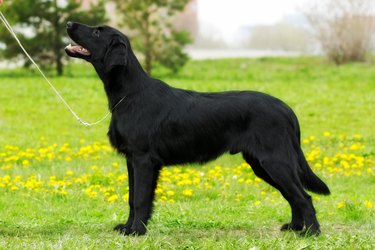 The Personality
The flat-coat is a wonderful family companion. They have a lot of energy so they do require a vigorous exercise schedule.These dogs are working dogs and excel in obedience, agility, and hunting tests, which can provide both mental and physical exercise.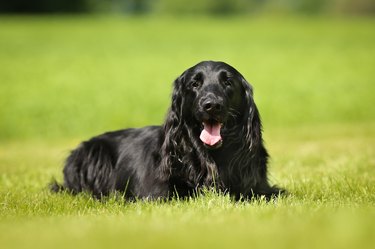 The Appearance
They use this coat to protect themselves from harsh weather, icy water, and punishing ground cover. They also have a long head, similar to other retrievers, that projects a smart and friendly face.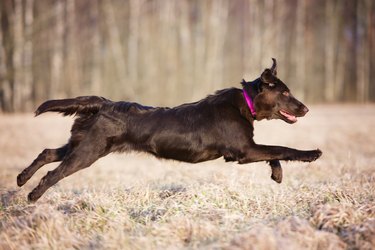 Flat-Coated Retriever essential facts
Personality: Happy, confident, intelligent, and forever young
Energy Level: Very active
Barking Level: Barks when necessary
Shedding: Seasonal
Grooming: Occasional
Good with Children: Yes
Trainability: Eager to please
Height: 23-24.5 inches (male), 22-23.5 inches (female)
Weight: 60-70 pounds
Life Expectancy: 8-10 years