There's a reason the Queen of England and the entire internet love corgis. It's because they're hecking adorable. The stubby little legs, boopable snoot, and big fuzzy ears, all wrapped up in one cuddly package.
What did we do to deserve corgis?
1. A helpful chart.
2. But it's a corgi!
3. A for effort
4. What an excellent gardener!
5. "I demand walkies."
6. Whoa, this breed of rabbit looks just like a corgi.
7. What a waste!
8. RIP
9. The grass is always grayer on the other side.
10. So helpful.
11. For all you introverts out there.
12. Coming in hot!
13. CTRL + ALT + HEAT
14. Groan.
15. ǝɹǝɥʇ ᴉɥ
16. Don't leave him hanging!
17. When measuring in inches just isn't precise enough.
18. We shall fight on the beaches ...
19. Is this a monthly subscription service, and where do we sign up?
20. Those dance moves though!
21. Corgi butt, or loaf of bread?
22. What a goode doge.
23. Irresistible.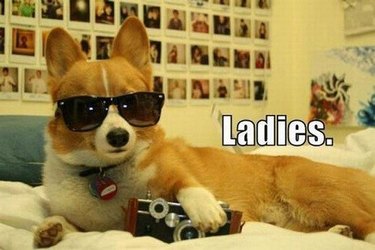 24. Almost? Almost.
25. Get this dog a modeling contract.
26. There better not be a purchase limit.
27. Rude.
28. This good boy has a naughty side.
29. Corgis > gold