When it comes to showcasing shelter pets, that perfect pic is key to enticing potential adopters. But truth-be-told, that perfect photo may be one in thirty.
What happens to the remaining shots? Often, they get stored away, never to be used. Which is a shame.
Best Friends Animal Society thinks the outtakes are pretty awesome, highlighting the unique character and charm of each pet.
Here are some of the best outtake photos from Best Friends Animal Society pet adoption centers across the country. We think you'll agree, these pets have some seriously silly sides that are sure to make you smile.
And if you're looking for a canine comedian or funny feline of your own, make sure to visit a Best Friends or find a shelter or rescue near you.
Goofy Gal Guava
Roaring Lion Loki
Drama Queen Fraggle
Dancing King Nemo
Future Opera Singer Kitty
Cha-cha-cha Patty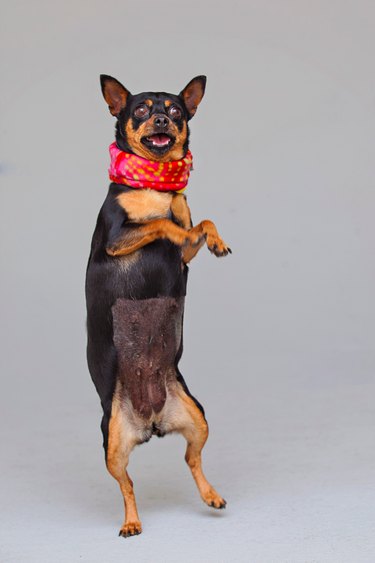 Morsels-in-my-fur Meredith
Debonaire extraordinaire Casper
Furry Santa Waylon
Screen-Licker Ricki
Squishy Face Otto