Dogs do a lot of amazing things, but they also break a LOT of rules. And when that happens, its' time for the sign of shame. Here are 29 of the greatest dog shamings of all time.
1. The pants know what they did.
2. These are good dogs. Period.
3. Oddly specific shame.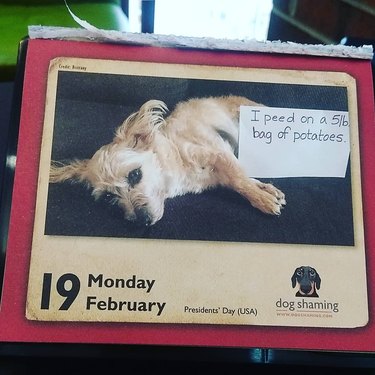 4. But, like, where ELSE would you put it?
5. Been there, dude.
6. Eat glitter for breakfast and you'll shine ... well, until you pass all the glitter.
7. Joint shame. Especially to you, sis.
8. No pasta is safe.
9. Can't defend this one, dude. That's savage.
10. Not sure what's more hipster, the dog or the sign. Sorry, actually, it's the parents.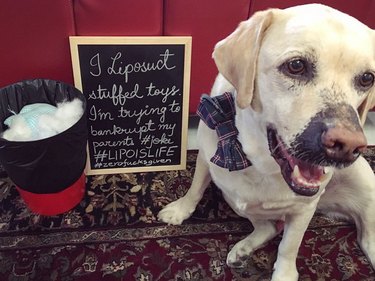 11. Hey, everyone has their thing.
12. Time for a diet, dude.
13. I am Khaleesi Dog, Breaker of Cats.
14. Family conspiracy.
15. This dog MIGHT be an Avenger. Someone should call S.H.I.E.L.D. just in case.
16. Don't even feel bad about this. It's just magical.
17. Well now this is just adorable.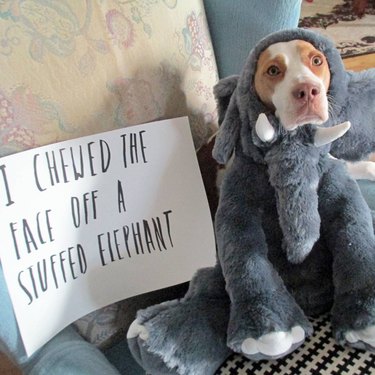 18. Sure. You...lick it.
19. Your heart was in the right place, buddy.
20. Thorough.
21. Can't help but feel sorry for the people in the splash zone.
22. Just cruel.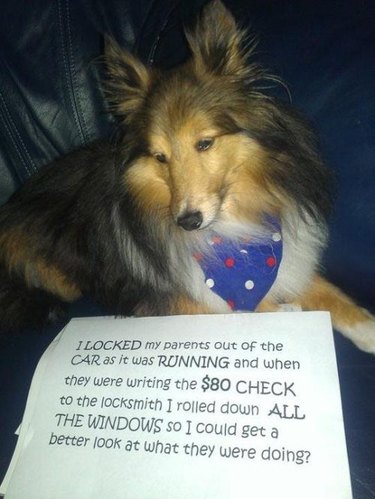 23. That's not appropriate.
24. That's a dirty move. But effective.
25. That's just a fun game, really.
26. See what you did there, I did.
27. He knows what he's about.
28. Didn't even bother to leave the scene of the crime.
29. This is why people have guard dogs, right?