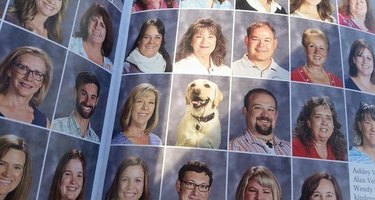 These good boys and good girls were voted most likely to secede (from a leash).
1. "'Taxi' the dog has been going to class with Rachel Benke for a few years now. The 14-year-old suffers with a seizure disorder but Taxi can actually tell her if she is going to have a seizure more than an hour before it happens. Rachel's mum joked last year that he should have his own photo in the yearbook and low and behold, the incredible dog's beautiful face has been printed!"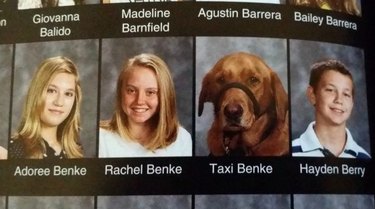 2. "howdy frends i gradumated see u in collej"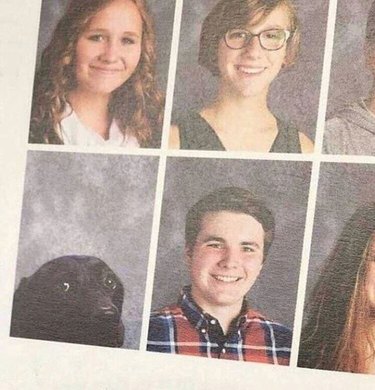 3. "My school put this bb in our yearbook!!! 🐶"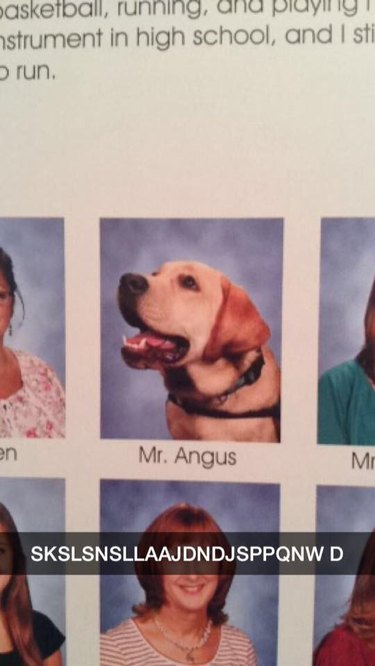 4. "My cousin has diabetes & takes her alert dog to school with her everyday & he made it in the school yearbook!!!"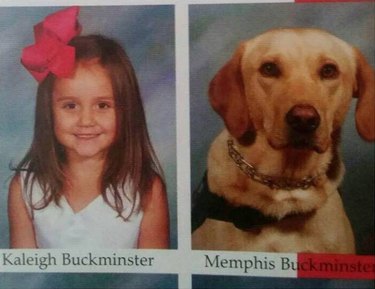 5. "One of the students at Good Hope has a service dog that comes to school with him every day and they put her in the yearbook. How cool!"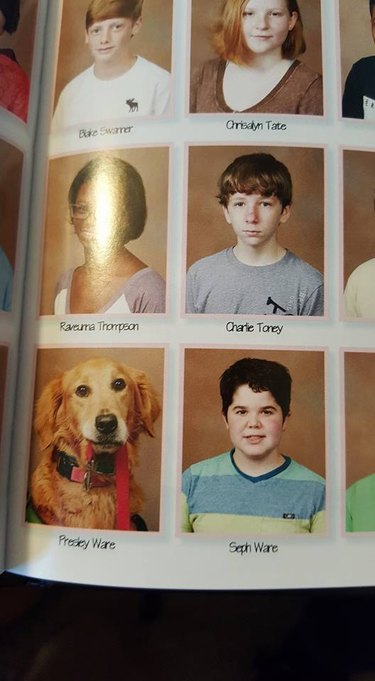 6. "No one told me it was picture day. I'd have worn my dress collar."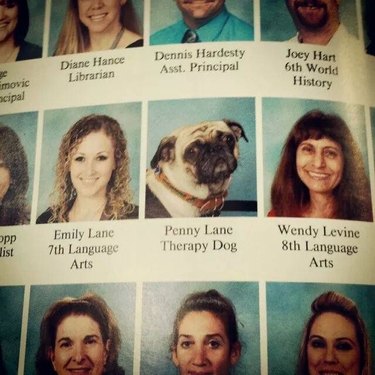 8. "+1 for The Pawlice reference."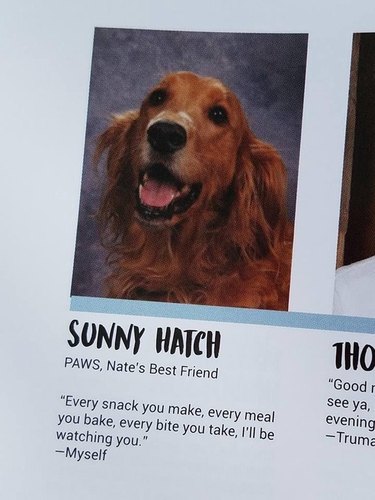 9. "I bet he's going to replace someone on the basketball team and lead the school to an undefeated season."
10. "Our school dog is retiring so they put him in the senior section of the yearbook."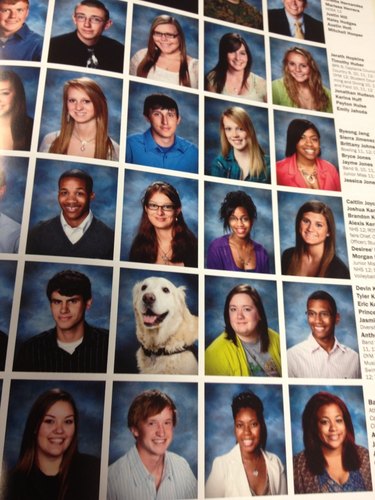 11. "Tess was a failed ('reallocated') guide dog in training, and now works with my mum as a therapy dog at a school for kids with disabilities. She was deemed 'too excitable upon greeting' (read: 'goofy') to be a reliable guide dog. These are her yearbook photos."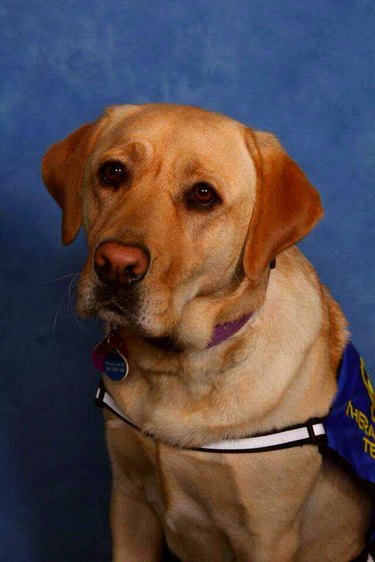 12. "Who else zoomed in to find out the puppers name?" (Spoiler: It's Dakota Burnside.)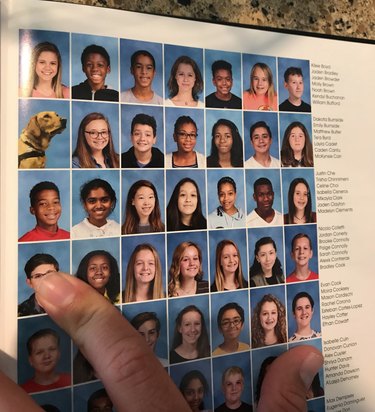 13. "Definitely the cool teacher."
14. "He's the resident BMOC (Big Mutt On Campus)."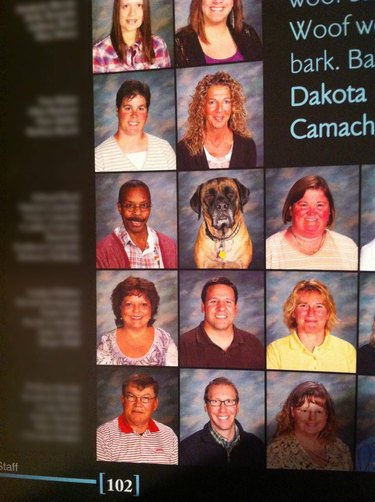 15. "Please tell me there's another dog at the school named Maple Syrup."
16. "Have her sign it with her paw."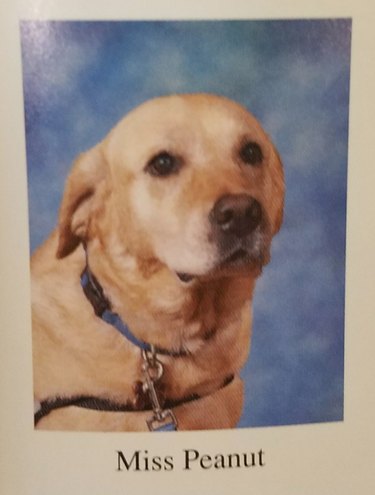 17. "Making club portraits for our school's yearbook and the English Club's mascot showed up - her name is Sophia Pawthorne and she falls over when you scratch her behind the ears."
18. "My little brother's fraternity's dogs are included in his college yearbook."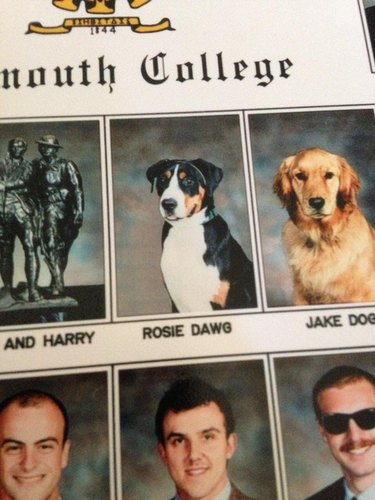 19. "When a dog is also an honorary Wildcat."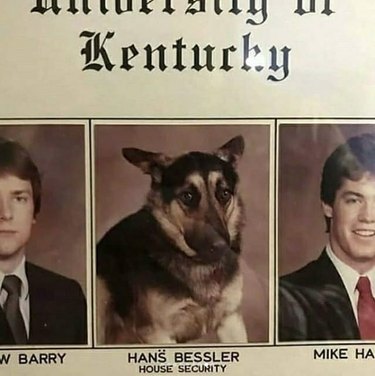 20. "Curly hair don't care."
21. "THIS SCHOOL PRODUCES LEGENDS."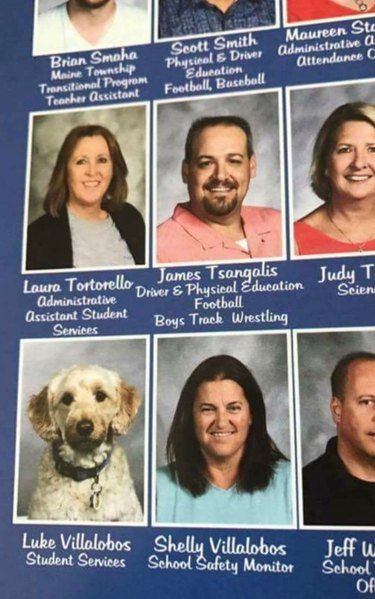 22. "This certainly puts a new spin on the phrase 'teacher's pet.'"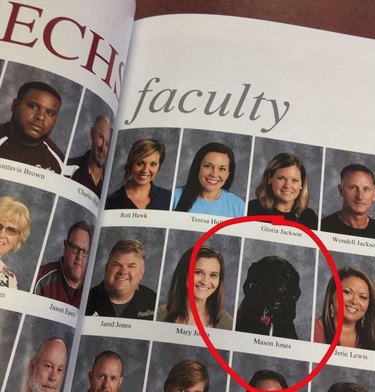 23. "Can we just take a minute to appreciate the fact that my cousins alert dog got a picture in the yearbook?"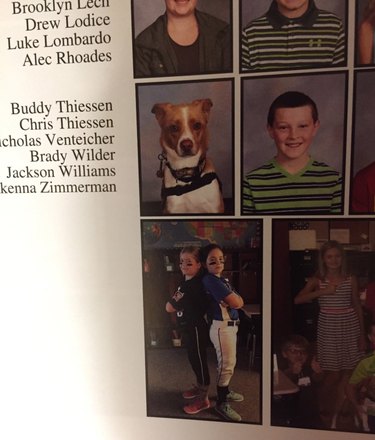 24. "I'm laughing so hard I can't even English."