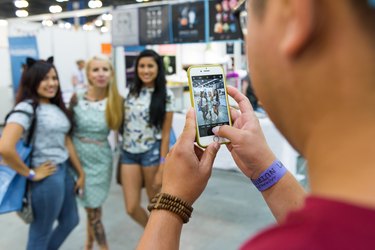 Comic-Con is all well and fine, but buckle up for a cat lovers dream: CatCon. With an estimated 16,000 cat-obsessed attendees, this feline-forward convention taking place in Pasadena, California is the largest pop culture event in the world dedicated solely to cats. In an interview with Cuteness, CatCon's creator Susan Michals explains, "I created CatCon as a platform for the feline community to come together in a variety of different ways in real life, in one place over one weekend."
The convention presents all things cat from an inspired Adoption Village to kitty-loving celebrities. There will undoubtedly be attractions you didn't know you needed in your life ... until now. Check out the top 10 attractions you will not want to miss at this year's CatCon.
1. Cat wallpaper
The Pattern Farm is making their CatCon debut this year. If you've been looking for that purrfect shade of kitty to remodel your bedroom, look no further.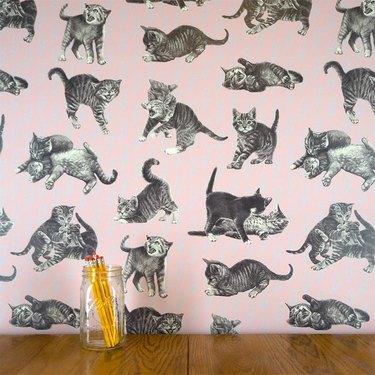 2. The Furr-ocious Fashion Face Off
Contestants will don their best "kitty cosplay" for a chance to get onstage and walk the catwalk. Judges include Julia Butters from "American Housewife" and cat historian Dr. Paul Koudounaris.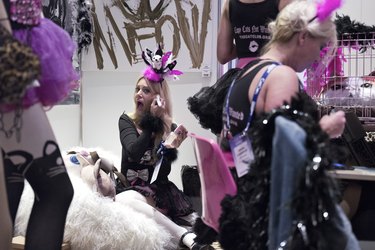 3. A crucial seminar about cats ... and meowijuana.
CatCon will host the public debut of Cannabis and Cats: What You Need to Meow. Sponsored by MERRY JANE (a digital media platform launched by Snoop Dogg and entrepreneur Ted Chung), the seminar will discuss the potential for treatment of numerous cat ailments with this natural medicine.
4. The discussion you've waited for: Men and Cats.
Men and Cats: A Love Story will include Lil BUB and her dude, Mike, Steven Ray Morris from the Purrcast, and Georgia Hardstark from the hit podcast, My Favorite Murder. PLUS, there's an extra special surprise happening during this seminar you DON'T WANT TO MISS IT!
5. An inspiring adoption lounge
There's nothing strange going on here, just pure awesomeness. This year's CatCon Adoption Village is nouveau pop art themed and inspired by Cat Art Show L.A. with over 200 cats and kittens for adoption from Pasadena Humane Society & SPCA.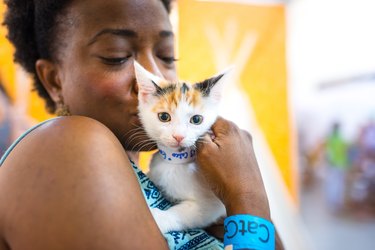 6. The Cuteness Catnip Bar
Stop by the Cuteness DIY booth for cat crafts! They'll have all the supplies on hand to make a variety of catnip toys for the kitty in your life!
7. Make your own cat furniture
Aerospace engineer and author of "Engineering for Cats," Mac Delaney, will inspire you with his behavioral-based approach to designing DIY furniture for cats that not only improve their lives, but will delight and entertain them as well.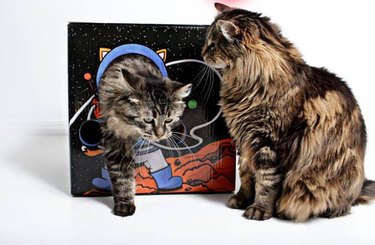 8. Draw some cats!
The artist behind the "Emily the Strange" graphic novels, Rob Reger, joins the Kitty Coloring Collective with a line of drawings and art created just for CatCon. Put your own creative spin on the work for a chance to win a Kitty Swag Bag and tickets to next year's CatCon!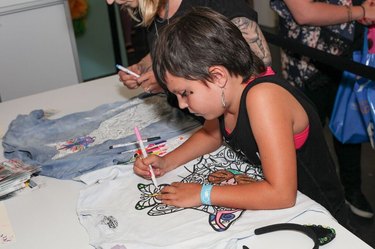 9. So many celebricats!
Celebricats are way better than human celebrities. You've seen them behind kitty-flattering filters on Instagram; now check them out in real life!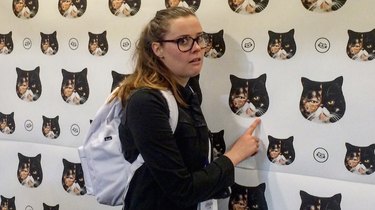 Smushball
Peeny Houdini (Smushball's little sister)
Pudge the Cat
Coby the Cat
Don't forget to pick up some Coby the Cat swag!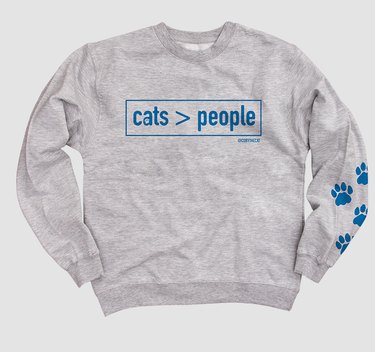 Merlin Ragdoll
Waverly McTinybeans
10. Endless exhibitors selling all things cat!
Embrace the kitty love and go home with some of this amazing swag.