You found your perfect princess. Now the challenge is to give her the perfect name that fits her personality! Here are 128 girly cat names.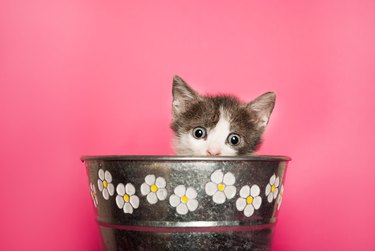 Angel
Lily
Daisy
Princess
Diamond
Sparkles
Cookie
Bubbles
Blossom
Muffin
Silky
Fluffy
Belle
Peaches
Azalea
Dolly
Aurora
Anastasia
Diva
Pearl (or as a clever alternative, Purrl)
Jewel
Duchess
Queenie
Sugar
Honey
Mystique
Vanilla
Tigress
Aphrodite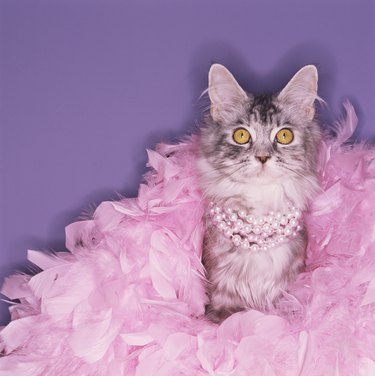 Precious
Baby
Flossy
Violet
Rose / Rosita / Rosie
Huntress
Marmalade
Purrsnicketty
Bianca
Ladybug
Gigi
Melody
Esmeralda
Isis
Velvet
Scarlet
Flower
Taffy
Opal
Butterfly
Venus
Penelope

Bella
Jezebel
Elsa
Gem
Millie
Buffy
Cricket
Tiny
Xena
Tiara
Minxie
Prissy
Pansie
Daffodil
Mademoiselle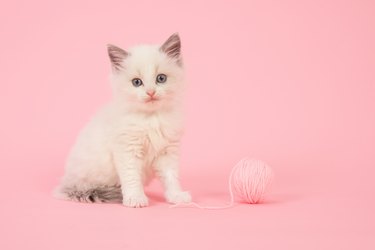 Mariposa
Orchid
Catrina (get it?)
Sweetie

Sassy
Roxie
Trixie
Miss Kitty
Twinkle / Twinkle

Tinkerbell
Sunshine
Princess Peach
Primrose
Isabella
Gidgette
Tabitha
Zsa Zsa
Summer
Flora
Florabelle
Snow White
Narnia
Snowflake
Lovie / Lovey

Nana
Snowbelle
Margarita
Tigress
Priscilla / Purrcilla
Ruby
Cleopatra
Sheba
Dahlia
Lady

Precious
Pretty
Delilah
Bitsie
Khaleesi
Charisma
Pippa
Fantasia
Persephone
Misty
Cheetah

Fiona
Lady Gaga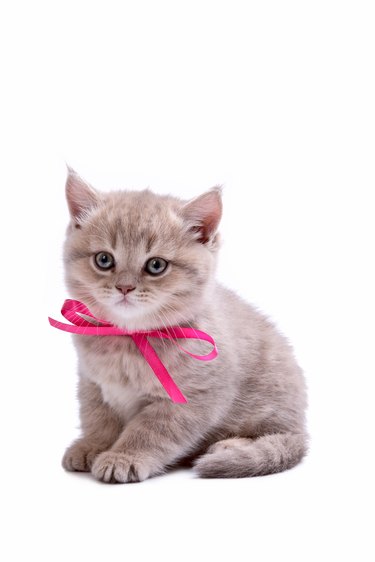 Glittery
Vanilla
Gloria
Cersei
Sorcia

Buffy
Starra
Aurora
Amethyst
Anabelle
Darling
Faline
Chrystal
Gardenia
Lavender
Do you need more inspiration for your new pet's name?
Pets are like our children. We love them, care for them, and we get to dress them up in adorable outfits so it's extra important that we take time to find the perfect pet name that reflects their personality and potential. Because settling on a name for your new pet can be hard and emotionally wrenching (oh the indecision!), we've gathered nine pet-naming techniques to find the perfect fit, as well as assembled a handful of our most beloved lists of pet names below!