For pet owners, leaving your canine companion in another person's care while you're away can be a stressful undertaking. We all want our pets to receive the highest level of attention to ensure that their comfort is a priority and their needs are met, and boarding your dog in a reputable kennel can provide a good solution for a traveling pet owner.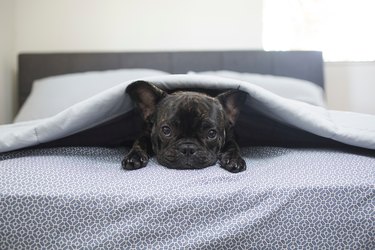 But, how does one go about finding dog boarding they can trust for the first time? Before the first time boarding your dog, it's helpful to understand what you can expect, and how to prepare your pet for overnight stays that will result in a safe and stress-free experience for everyone.
Veterinary boarding services
When boarding your dog, or even just taking your dog to a daycare facility for the day, know that a reputable facility will fill you in on what type of care you can expect your pet to receive, but it's important to remember that not all facilities operate the same way. Boarding your dog with her veterinarian is an option many pet owners prefer, as they are usually familiar with the staff and can have peace of mind that, should any unforeseen medical issues arise, their dog will be in the most capable hands.
Keeping your dog in a vet's care will provide your dog with her scheduled feedings, administration of any medication, and regular bathroom breaks, but in some cases, may not offer as much hands-on playtime as a full-time boarding facility or pet sitter. However, not all veterinarians offer the option to board dogs.
Pet boarding and pet sitting
Alternatively, there are boarding facilities designed with one main point in mind: to care for and house your dog for short or long-term stays. These facilities will range in price according to what services they offer. They are often equipped with outdoor play yards for your dog to use the restroom, get needed exercise, and have some socialization with other dogs when appropriate. Some overnight boarding facilities also have veterinarians on-site in case of emergency. Be sure to ask about this when selecting a facility!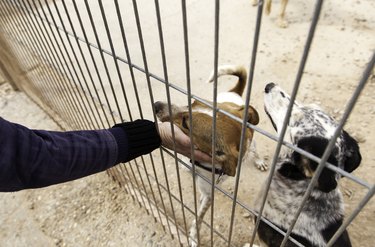 Pet boarding facilities are often loud and the energy level is often high, depending on the size of the place, and may be overwhelming for nervous or anxious dogs, especially if it is your dog's first time in kennels.
Many pet parents with older or special needs dogs prefer boarding their pooch in a pet sitter's home, which can offer a low-key and quiet stay for your canine, and often, a little more one-on-one time and time outside of boarding kennels. This option can be a little more pricey than boarding in a facility, but often offers a more intimate level of care with the right sitter.
Prepare for overnight pet care
First thing's first . . . you'll need to get all of your dog's shot records in order, regardless of where you end up boarding him. VCA Hospitals states that most boarding facilities require that a dog be up to date on vaccinations such as rabies, distemper, and kennel cough, along with flea, tick, and heart worm preventative. If your state or city has dog licensing requirements, that information will likely be needed to enroll your pet in an overnight stay.
Finally, any special needs your dog may have, like medication, anxiety issues, or dog aggression, for example, should absolutely be disclosed to your boarder before you make plans to leave your dog in their care. Disclosing as much information as you can about your dog, his habits, and preferences will help you find the best fit in a boarding facility and will give your dog his best chance at enjoying a comfortable and successful stay while you're out of town.
Don't be nervous about disclosing things like behavioral or anxiety issues. A good boarding facility will be understanding about issues like these, and the staff will have extensive experience with dogs of all kinds.
Choose a pet boarding facility
When choosing the right "pet hotel" for your dog, it's important to do your research before leaving him for days on end. A quick search online will point you toward any facilities and pet sitting services in your area, which can then be reached with a quick phone call or email inquiry. Many facilities offer a meet & greet time where you can bring your dog in for an initial visit.
When looking into a specific doggie daycare or overnight facility, Petfinder assures that you shouldn't be afraid to ask any questions you may have, including the rate, how your dog will be exercised, the temperature of the facility, any accreditation information your area may require, if you can watch via webcams, and what type of bedding is provided, along with any additional concerns. They may have a package of add-on services that can be of even more help to you, such as grooming services or one-on-one playrooms.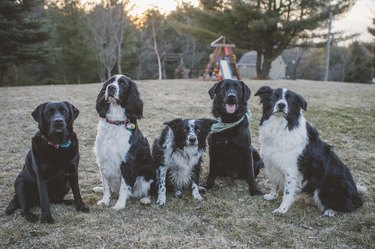 Once you have a boarding facility in mind, pay them a visit and take a look at the condition of the kennels, the cleanliness of the facility, the friendliness, and professionalism of the staff, and the level of care provided to the dogs in residence. If your dog is particularly nervous, or if you are boarding a puppy for the first time, you can also ask about leaving him there for a night or two ahead of time to see how he does, before leaving him for an extended stay.
Personal referrals are another great way to get a first-hand account of someone's experience using a specific boarding facility, as are reviews on sites like Yelp. You can also use social media to get a feel for a boarder in question, which will sometimes feature comments or testimonials from former and current clients. While an onsite visit is obviously necessary before you leave your pet, taking a peek online will help you get a feel for the overall look of the facility, the staff, the services offered, and sometimes, the mood of the dogs in their care.