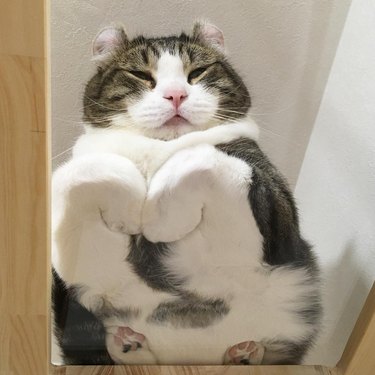 It's early, but we already have a contender for 2019's meme of the year.
1. "This cat has seen unspeakable things"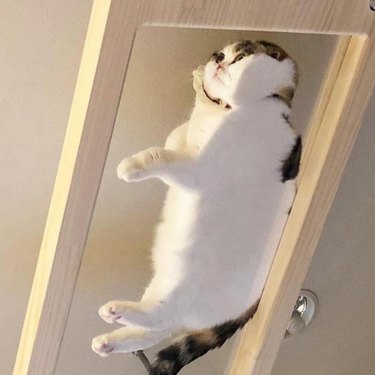 2. "If anyone needs me, I'll be buying a glass table just so I can lay under it and see my cats looking like this"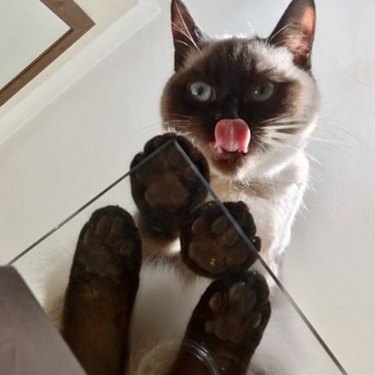 3. "How dare you take pictures of my toebeans!?"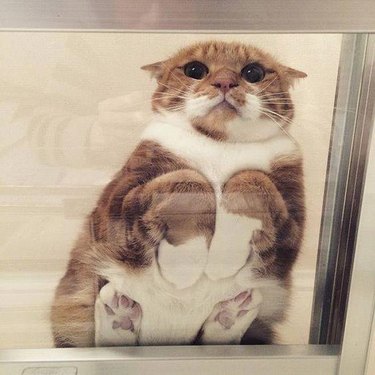 4. "So tuck. Much boop. Good whisker."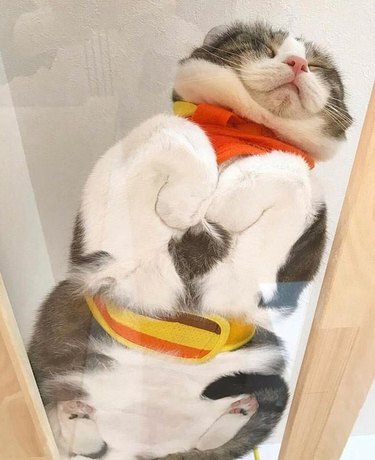 5. "I have a glass coffee table and NO CATS have ever entertained me in this way."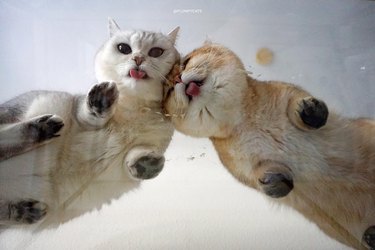 6. "SMOOSH GOALS ARE THE BEST GOALS"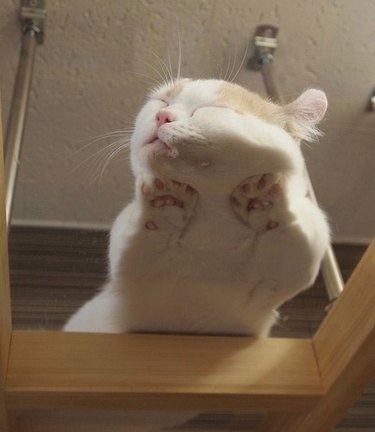 7. "Objectively true: Practical effects > CGI"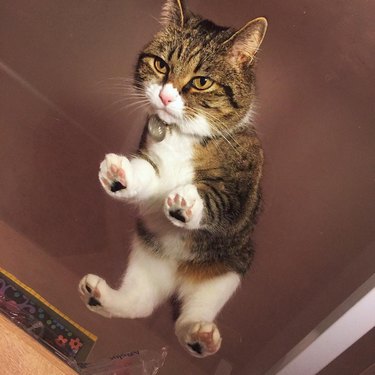 8. "Take us to your leader"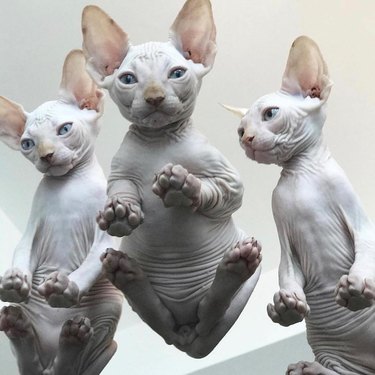 9. "Dance like everybody is watching"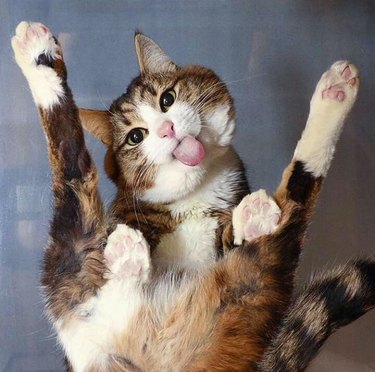 10. "OMG, I thought they were sealed inside until I scrolled down"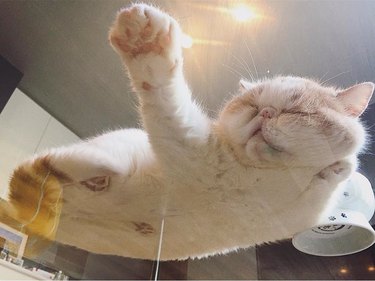 11. "Never could understand why the phrase 'bean counters' was used as a pejorative"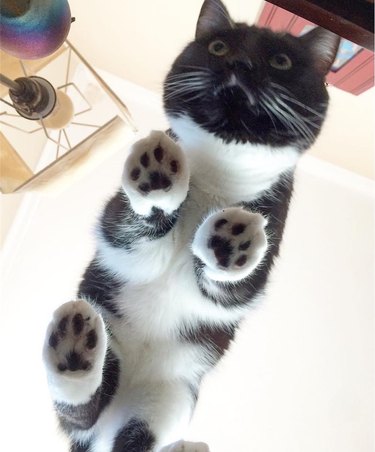 12. "Scowlers gonna scowl"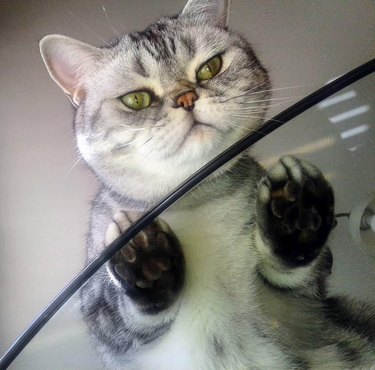 13. "Can someone please photoshop this cat as a ufo?"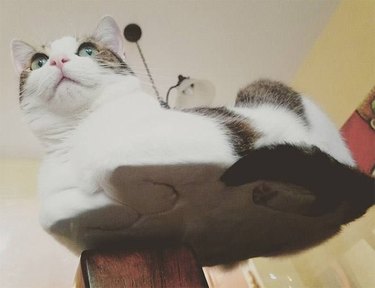 14. "When you accidentally open the front-facing camera"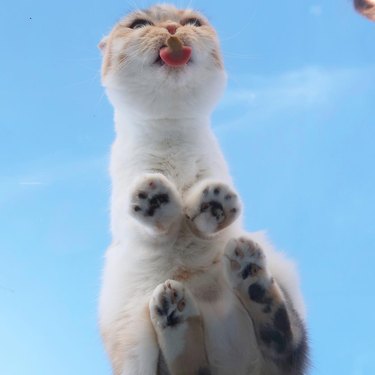 15. "Um, we're stuck. Can you please pull us out?"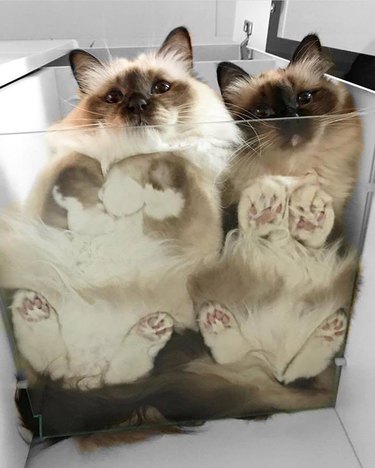 16. "13/10 cat lovers agree: These kittehs are presh at any angle"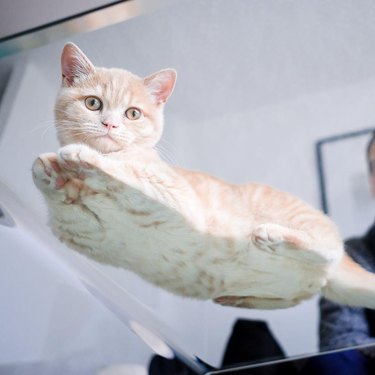 17. ME: "Hey kitty, where are you from?" CAT: "Paw-Tuck-It"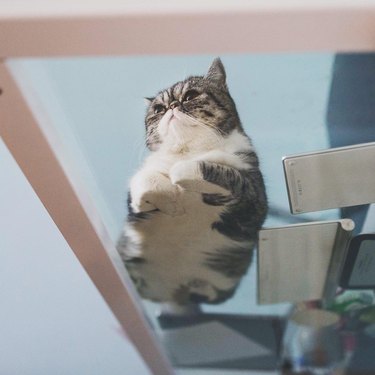 18. "Glass brings transparency or should I say ... [builds anticipation by slowly tapping fingers] ... transpurrrency?"
19. "Just put those empty boxes down ... [motions with paw] ... over there"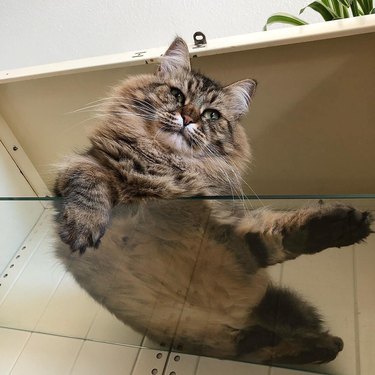 20. "My cat's wondering what the heck I'm doing on the floor under the table"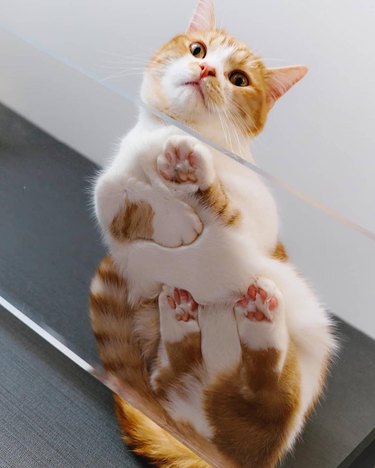 21. "We know the truth human...We know the red dot is a lie..."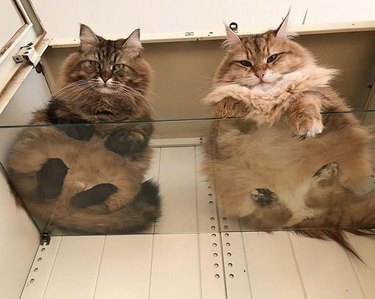 22. "Looks like a grandfather clock with his tail as the ticker"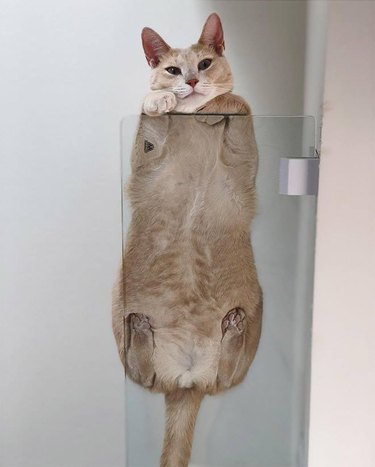 23. "Hmmmmm I wonder when my slave will be home"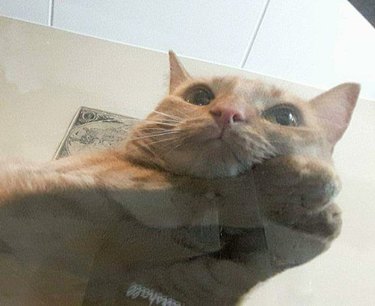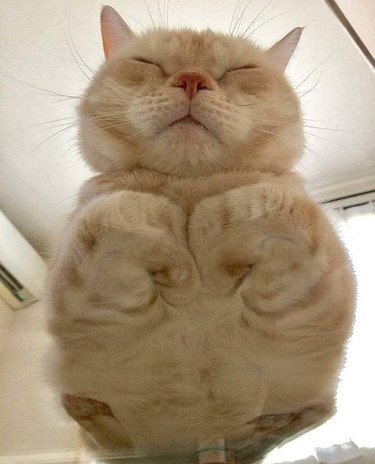 25. "Hover cat requesting permission to land!"