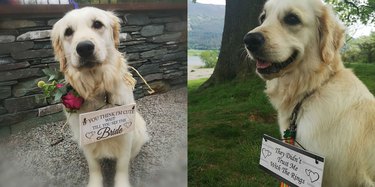 DEARLY beloved, we are gathered here today to join together this couple in holy mutt-rimony ...
1. "Having our pups in our wedding was one of the best decisions we made (even if this one 💩-ed mid-ceremony in front of everyone and was not even a little sorry about it.)"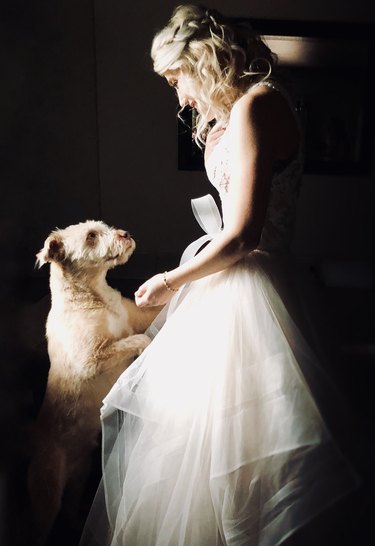 2. "When you're a wedding photographer but Dogspotting is life"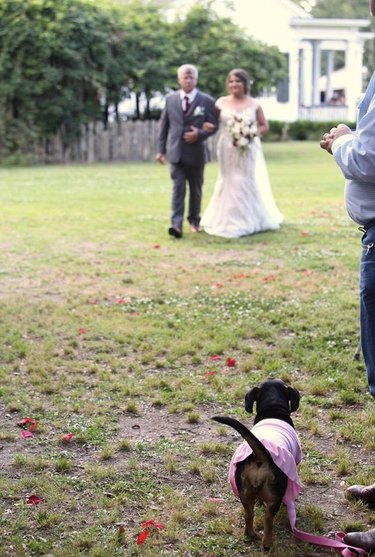 3. "☆Official event photo☆ of wedding crasher pup and his impromptu blessing at my frens wedding with his holy stretch on the aisle. He has ensured maximum blessing by also lying down with perfect poise and serenity on the aisle for a bit, then passing around the guests for pat opportunities. At the end of the ceremony, he was also available down the church stairs to finally meet the happy couple and guests."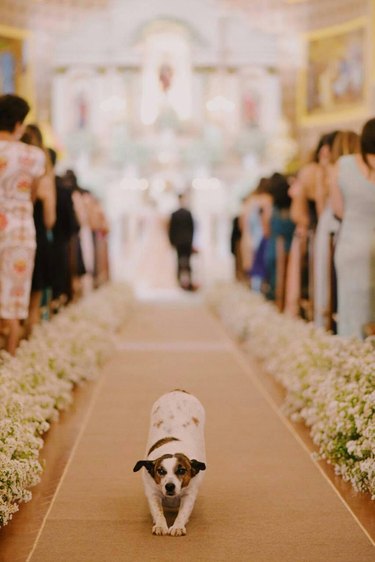 4. "I photographed a small wedding in Pennsylvania this weekend + this is their rescue pup, Valley. She was overwhelmed by all of the people around so she just needed to stand in between her humans for support "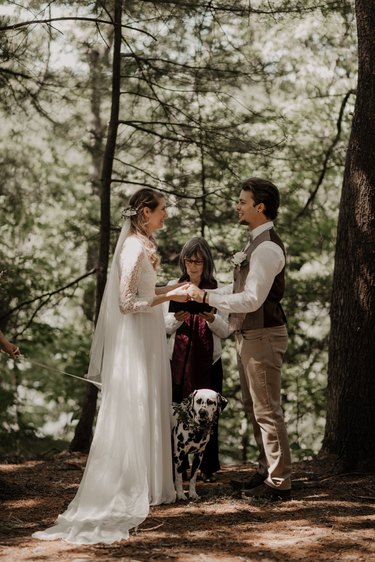 5. "Got a sneak preview of my wedding pic featuring my son Happy 😄"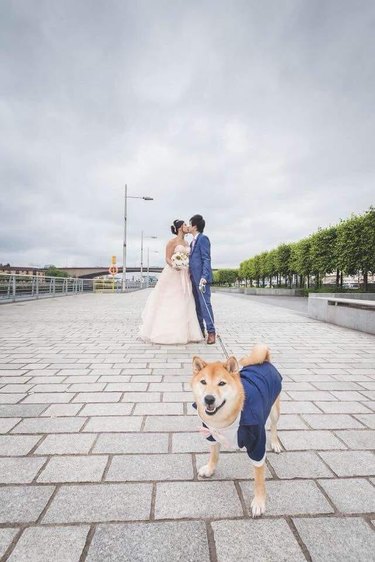 6. "When the beautiful bride gives you a smooch 😘"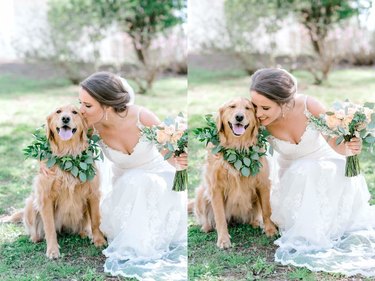 7. "The wedding photos are in, I repeat, the wedding photos are in ... [and] Yes, we did a first look with Franks."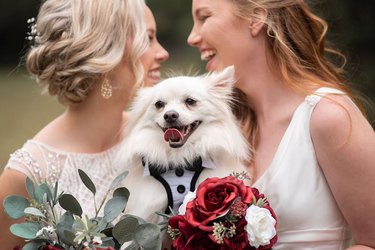 8. "OMFG - So I'm shooting a wedding today and this little fella jumped up and stole the grooms hat!!!"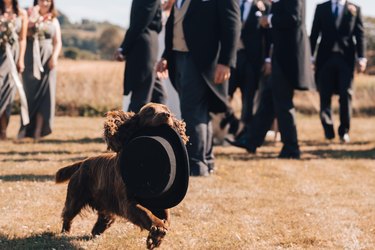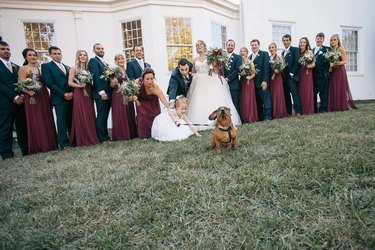 10. "The perfect dog doesn't exis-- 😳"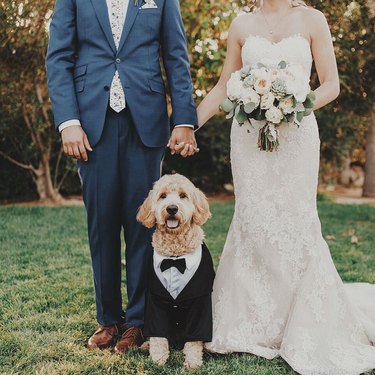 11. "MFW the wedding ceremony is still going but I can see the appetizers being set up on the side 😋"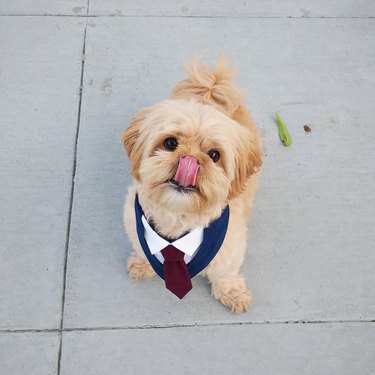 12. "A few months back I posted about my baby, Paloma, being our ring bearer in May for our wedding. Well, we just got the rest of our photos and oh my god I teared up so bad😭😍😭💕"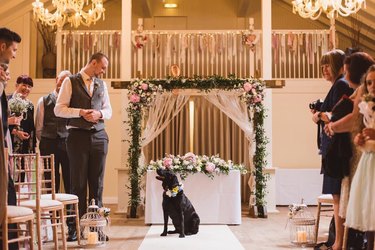 13. "Trying to get a sneak peak at the bride 👰🏻💍"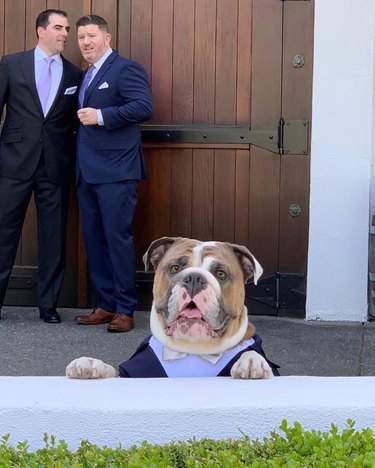 14. "Throwing it back to one of my favorite photos...can you guess why? 😍🐶 (P.S. this isn't a styled shoot—this is a REAL WEDDING! Best day ever!)"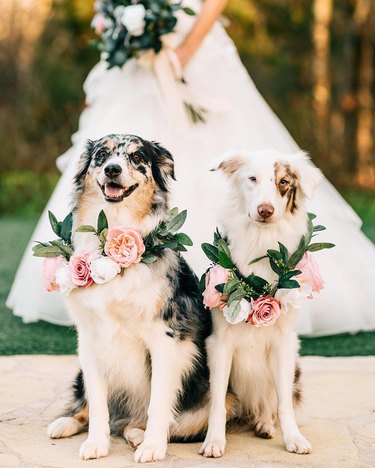 15. "We knew from the very beginning that we wanted our Aussie Jack to be the ring bearer at our wedding in December, and well... LOOK HOW HANDSOME HE IS ❤️"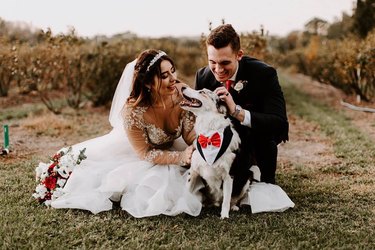 16. "I had our dog walker bring our dogs to our wedding as a surprise. This was my husbands reaction. ♥️😍"
17. "Rolling into our honeymoon like ... "
18. "Sorry for the wedding spam guys but my photographer made vinnie look like a damn model."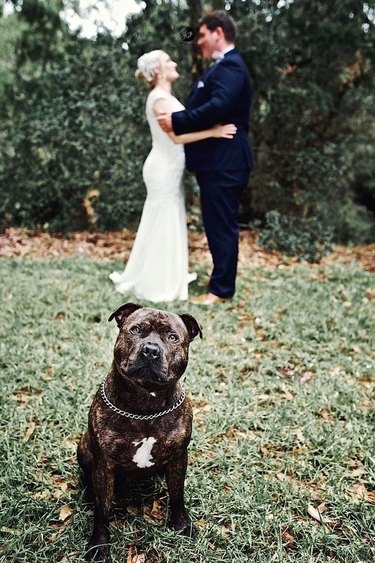 19. "Still the best photo from our wedding day 😂"
​Did you include a pup (or four) in your wedding? Tell us about it in the comments below!​