Quick . . . think of a classic dog name. If one of the first names you thought of was "Rover," congratulations! That name has been part of the dog name lexicon since the earliest days of filmmaking in 1905, when Cecil Hepworth used a dog named Rover in one of his movies.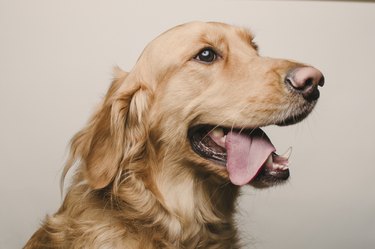 Sadly, Rover is no longer one of the most popular names for dogs. But if you want to get that ease and classic sound of a dog name that starts with the letter R, read this list for 140 ideas.
Male dog names that start with the letter R
R2D2 (honor your Star Wars fandom!)
Radcliff
Radford
Radley (both this name and the above names have the benefit of having the nickname "Rad"!)
Ray
Rafferty
Riff Raff
Rumble
Redfern
Redwall (from a classic book!)
Rags
Ragnarok
Rain
Rainier
Rally
Ralph
Rambo
Raymond
Ramsey
Ramses (Egyptian pharoah)
Rod
Rafiki ("friend," in Swahili)
Ruff
Randy
Randall
Ranger
Rascal
Raul
Raven
Rawlins or Rollins
Raider
Razzle
Reagan
Rebel
Reese
Reginald (Reggie)
Reilly
Raleigh (as in the city North Carolina)
Reynold
Rembrandt
Remington
Ren
Renfro
Repo (or Repo Man . . . reference the cult movie classic)
Renoir (a famous painter)
Rex
Reynaldo
Ryan
Ribeye
Ricardo
Rich or Richie
Rico
Riddick
Ricky Bobby (why not?!)
Rin Tin Tin
Ringo
Rio
Rizzo
Ripley
Roanoke
Rowan
Roberto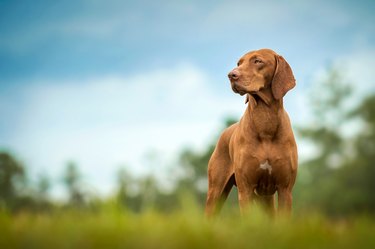 Rocky
Rocko or Rocco
Rockwell
Rolando
Rolf
Rollo
Roman
Romeo
Romney
Roni
Rooney
Rooty Tooty
Rory
Rosario
Roscoe
Ritz
Roswell
Ross (from Friends!)
Rowdy
Rolly
Resin (I mean, you might smoke a lot, so . . . )
Ruckus
Rudy
Rex
Royal
Rolls Royce (or just Royce)
Reuben
Rambler
Ramblin' Jack (from the famous book, of course)
Rug Rat
Rufus
Rune
Rusty
Rider or Ryder
Rye
Ryker
Riley
Revolt
Runner
River
Rouge
Revenge
Rapid
Rugby
Random
Rapid
Resort
Royal
Road Warrior
Raptor
Refuge
Roadster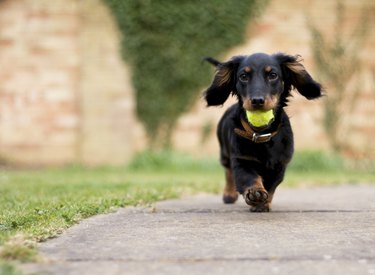 Female dog names that start with the letter R
Rae
Raphael or Raphaella
Revel
Rhumba
Ruffles
Rachel
Raquel
Rashida
Reba
Rebecca
Reyna
Renee
Reva
Revlon
Rhianna
Rhiannon (from a famous Fleetwood Mac song)
Rita
Rochelle
Rosalind
Rosa (Rosa Parks, civil rights heroine!)
Rose
Rosemary
Rosalyn
Roxanne
Ruth
Rainbow (can you believe the best name is the last one?!)
Do you need more inspiration for your new pet's name?
Pets are like our children. We love them, care for them, and we get to dress them up in adorable outfits so it's extra important that we take time to find the perfect pet name that reflects their personality and potential. That's why we've gathered nine pet-naming techniques to find the perfect fit, as well as assembled a handful of our most beloved lists of pet names below!