Every dog deserves a good "spaw" day when they've been shaggy a little too long!
1. This puppy is a cutie whether groomed or not.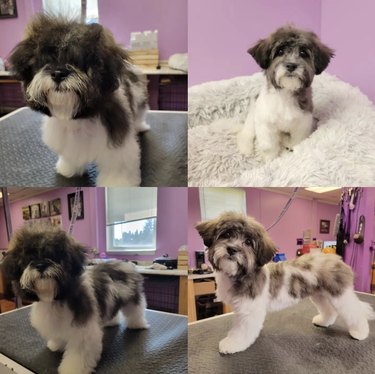 2. Eddie the Norwich says he feels "naked."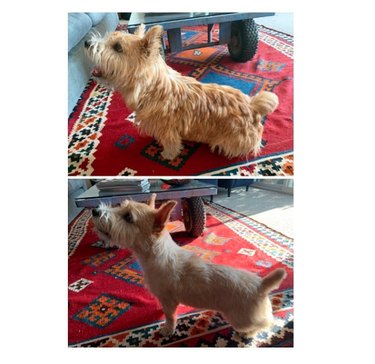 4. From shaggy bangs to a perfect ponytail!
5. No "spaw" day is complete without a bow tie!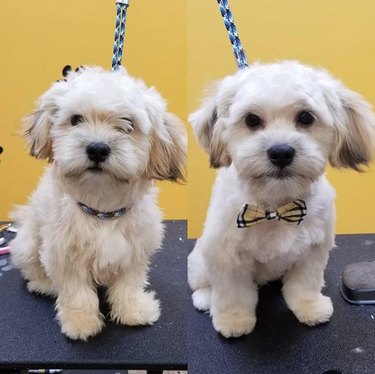 6. Looking so dapper with that sleek cut and scarf!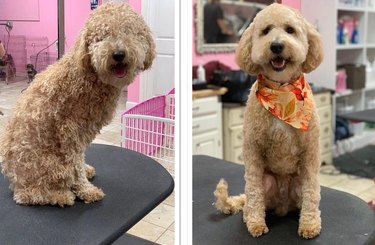 7. Is that even the same dog? We aren't convinced.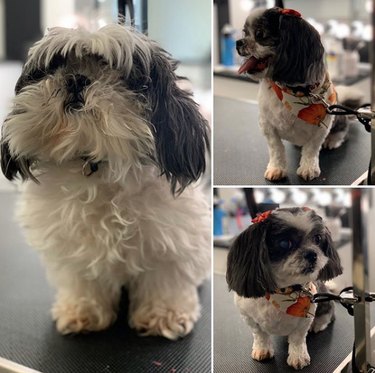 8. "You couldn't see my face before, but look how cute I am now!"
9. Now that's what we call a makeover!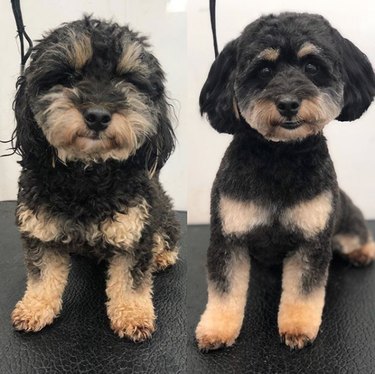 10. So fancy and stylish with that hair clip!
11. This cutie was primped and fluffed to perfection!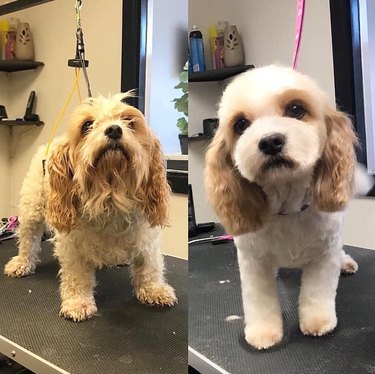 12. Freddie had a lovely deep conditioning treatment for his mane!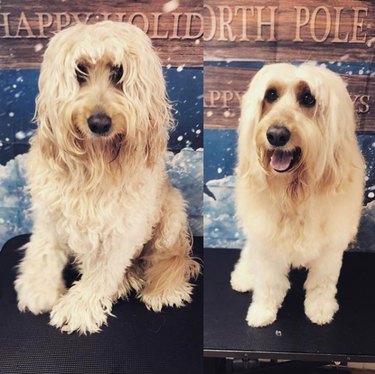 13. Gotta love that star-print tie and perfect coiffure!
14. This transformation has left us speechless!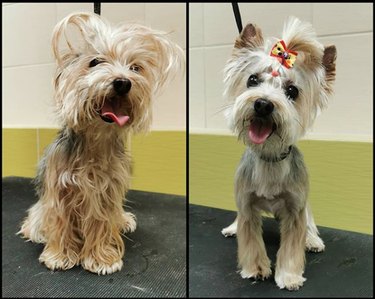 15. This Bichonpoo went from straggly to ultra fluffy!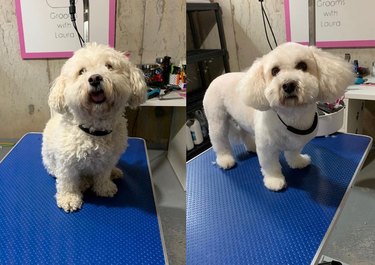 16. "Do you prefer my ears up or down? Up, right?"