If you have a brown and white dog, be they spotted, striped, patched, or a mottled mix of any of the above, finding a name as unique as your canine companion's coat can be tough. Whatever moniker your canine companion is blessed with will surely the right choice for them, but we've compiled a few ideas, from the usual suspects to the unique, just for the brown and white beauties.
Below, find 103 perfect names for your brown and white dog.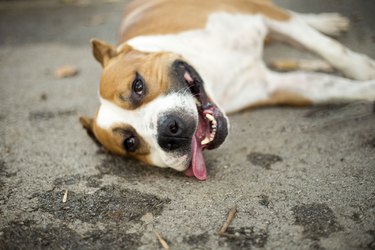 103 names for male or female brown and white dogs
Cookie

Cocoa
Nutmeg
Reese
Walnut
Spice
Sandy
Mudder
Gravy
Biscuit
Canela
Stripes
Dottie
Almond
Pretzel
Carmela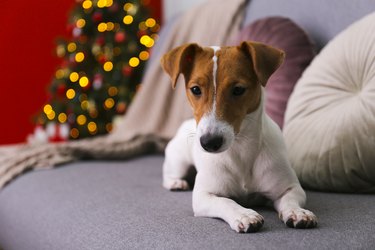 Little Bear
Cream Puff
Porkie
Bevo
Panda
Sparky
Mushroom
Bronzer
Pan
Cafe
Snickers
Melba
Toastie
Chex
Chip
Potato
Chickie
Tigre
Vaca
Bunnie
Fawn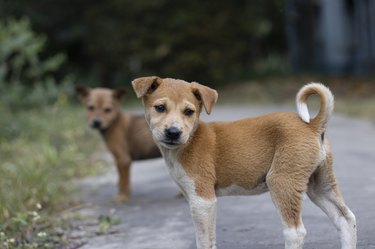 Brindie
Beetle
Foxy
Pinto
Allie
Chestnut
Buckeye
Seal
Smoky
Muddy
Specks
Patches
Python
Ladybug
Daisy
Max
Pancake
Waffle
Maple
Hawk
Marky
Lassie
Bully
Chipmunk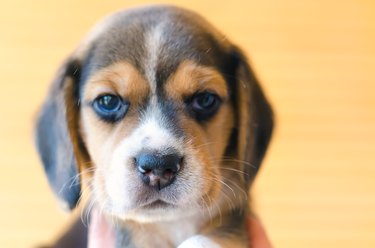 Mouse
Trout
Rocky
Cupcake
Candy
Grizzly
Oatmeal
Sugar
Autumn
Donkie
Monkey
Tierra
Dribbles
Lincoln
Goldie
Ivy
Roots
Brownie
Pudding
Moose
Rolo
Flannie
Swirls
Betty
Cannoli
Netta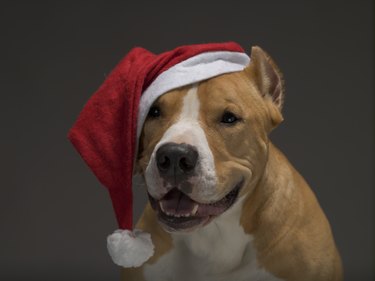 Eggnog
Pecan
Birdie
Toffee
Crackers
Frostie
Ginger
Crumbs
Godiva
Sonnie
Tortuga
Pinon
Snippet
Pablo
Eggroll
Feather
Need more inspiration for your new pet's name?
Pets are like our children, so it's extra important that we take time to find the perfect pet name that reflects their personality and potential. Because settling on a name for your new pet can be hard and emotionally wrenching, we've gathered nine pet-naming techniques to find the perfect fit, as well as assembled a handful of our most beloved lists of pet names below!