Names that start with P for a cat can be cute and charming. And there are plenty to choose from! Here is a list of 296 names for both male and female felines for your consideration!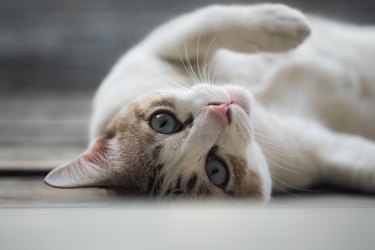 Male cat names that start with the letter P
Peter
Petros
Pierre
Petey
Pete
Prado
Paul
Paolo
Pablo
Pacey
Packer
Pack
Patches
Punk
Punky
Paco
Perry
Paisley (unisex)
Panda
Parth
Pasqual
Pasco
Patrick
Pat
Patricio
Paxon
Parker
Parwinder
Paris (unisex)
Peyton
Patton
Patterson
Payne
Pancho
Pavel
Pavlos
Pearson
Pepe
Percival
Percy
Pericles
Pershing
Phelan
Phinneas
Pierro
Pietro
Pan
Philip
Phillipos
Pharaoh
Phoebus
Philomen
Pierce
Pilot
Pharrell
Pierluigi
Penn
Peregrine
Phoenix
Phil
Pepito
Pek
Pim
Perez
Pennington
Perseus
Powell
Poseidon
Piotr
Pradeep
Pratham
Pentrice
Prince
Presley
Ponyboy
Pollux
Piper (unisex)
Poe
Polk
Pip
Pirate
Prospero
Puck
Preston
Princeton
Potter
Prescott
Prometheus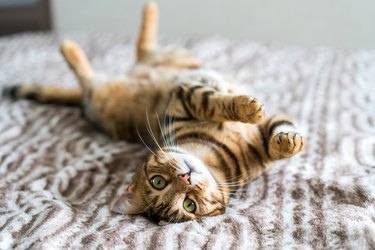 Pram
Price
Placido
Primus
Proctor
Ptolemy
Pitt
Powers
Pramesh
Pratt
Pratik
PJ
Plutarch
Pointdexter
Pippin
Prem
Potap
Potesh
Prius
Pratchett
Pritchett
Primo
Praxedes
Pedro
Pembroke
Penn
Platt
Pompei
Pacifico
Pinkney
Peterson
Prophet
Portland
Procopio
Parley
Piers
Pawnee
Pesach
Parson
Pernell
Pendleton
Philbert
Phipps
Philander
Peregrino
Penleigh
Pell
Pegasus
Parmenius
Paquito
Panchito
Padhraig
Pratap
Pollock
Pomeroy
Pamplemousse
Powhatan
Printz
Parnell
Palmer
Parthenios
Pyke
Popeye
Popster
Popper
Porter
Ponchik
Paddy
Picasso
Pugsley
Pixar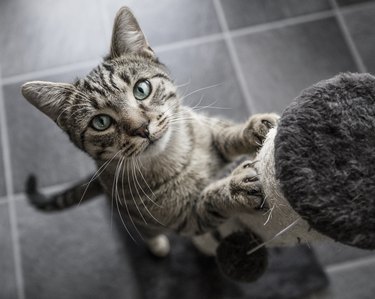 Female cat names that start with the letter P
Patricia
Pamela
Pam
Penelope
Penny
Prudence
Phoebe
Pearl
Priscilla
Princess
Poppy
Pree
Patience
Paula
Paulina
Pia
Persephone
Precious
Philomena
Paulette
Praise
Pippa
Phillippa
Primrose
Prita
Priyanka
Petra
Paulette
Pilar
Petronilla
Portia
Palma
Palmina
Pandora
Phaedra
Phyllis
Persia
Peggy
Placida
Patsy
Pirouette
Penina
Panini
Periwinkle
Pammy
Patty
Perdita
Providencia
Paquita
Perla
Patrika
Paprika
Prissy
Pollyanna
Peony
Posey
Pannacotta
Parvati
Palmira
Pasquala
Paulita
Paraskevi
Petal
Pocahontas
Pellegrina
Pita
Principessa
Petunia
Ping
Philly
Pansy
Philiberta
Philadelphia
Phoenicia
Paloma
Phyllisha
Pernelle
Permenia
Pepa
Penelopa
Palladia
Padmavati
Padma
Paavani
Peachy
Peaches
Psyche
Pomona
Phyllida
Pacifica
Padme
Padmila
Pavarati
Pancha
Panisha
Pasha
Pimento
Pickles
Proper
Prosperina
Padmini
Praveena
Prunella
Priska
Promise
Pink
Pinky
Pixie
Pinecone
Persimmon
Pebbles
Pallas
Pepper
Primavera
Providence
Paz
Polly
Petula
Polaris
Prairie
Praveena
Paradisa
Pooja
Pristina
Perfecta
Pretta
Pretty
Prose
Papyrus
Puddle
Preen
Preeny
Prune
Punny
Peik Lin
Poesie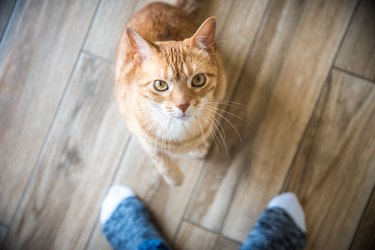 Do you need more inspiration for your new pet's name?
Pets are like our children. We love them, care for them, and we get to dress them up in adorable outfits so it's extra important that we take time to find the perfect pet name that reflects their personality and potential. Because settling on a name for your new pet can be hard and emotionally wrenching, we've gathered nine pet-naming techniques to find the perfect fit, as well as assembled a handful of our most beloved lists of pet names below!