Names that start with the letter L can be particularly beautiful and melodious, so choosing one for your dog is a no-brainer. Here's a list of 260 names for both male and female dogs that you can consider for your pet!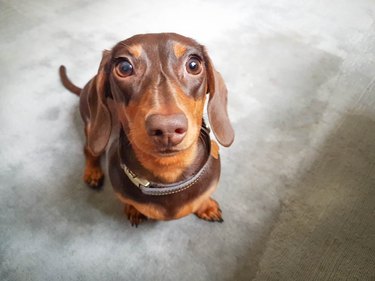 Male dog names that start with L
Leandros
Leander
Lysander
Lenny
Larry
Leonard
Leopold
Liam
Lucas
Luke
Levi
Leonardo
Leo
Luca
Lennox
Landon
Leonidas
Lionel
Lincoln
London (unisex)
Leon
Leighton (unisex)
Lawson
Lawrence
Laurie (unisex)
Lewis
Louis
Leyton
Luis
Lorenzo
Landry
Luciano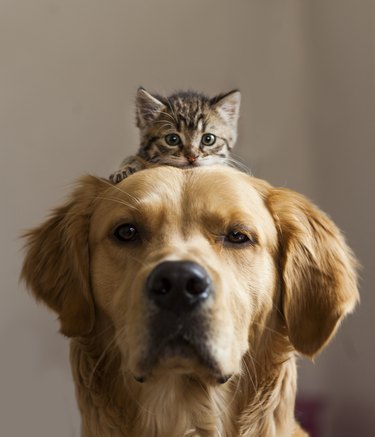 Langston
Lamar
Lyle
Lachlan
Leeland
Lev
Levon
Lazarus
Lance
Louie
Leif
Lucius
Larkin
Lux
Luxor
Lloyd
Leandro
Link
Linus
Lindon
Lamont
Lars
Locke
Lucky
Lisandro
Lester
Lemuel
Lazaro
Loyal
Lex
Levy
Lino
Leviticus
Luther
Loki
Ludvik
Lowell
Lazar
Laser
Luigi
Lindberg
Ladislav
Lancaster
Lockwood
Lowman
Lorentz
Loic
Lebron
Lamarcus
Ludlow
Leonid
Lassie (unisex)
Laverne
Lavar
Lavonte
Lavell
Leyland
Livingston
Langford
Lothario
Lewellyn
Lanier
Lutz
Lafayette
Long
Lucifer
Laszlo
Lalo
Laurent
Lashawn
Lateef
Lamario
Lancelot
Lowry
Luong
Lenell
Leroy
Linwood
Lorent
Larnell
Larron
Leandrew
Lesalle
Lehman
Lavaughn
Laikin
Lopaka
Lansing
Laredo
Lamark
Liberato
Liberace
Lukianos
Lucretius
Lauritz
Lubomir
Lombardo
Longfellow
Lichen
Lippo
Litten
Lattemore
Laurentius
Lakshmidas
Lamby
Lancashire
Lynden
Lyndenhurst
Lugus
Lutero

Lupo
Lubo
Lollo
Limoncello

Lymond
Lupero
Looper
Loop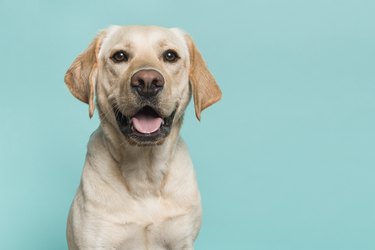 Female dog names that start with L
Luella
Lulu
Lola
Lisa
Lizzo
Letty
Lernik
Lerna
Lucy
Lucille
Lily
Lillian
Lianna
Liane
Luna
Lydia
Liliana
Lucia
Leilani
Lorelei
Lexi
Laura
Laurel
Lauren
Layla
Lilith

Lilo
Lana
Laya
Leia
Lena
Luciana
Lainey
Leona
Lollabrigida
Liberty
Lizbeth
Louisa
Louise
Lyra
Libby
Linda
Loretta
Lucinda
Leighsha
Letitia
Lorraine
Lorena
Lynn
Lenora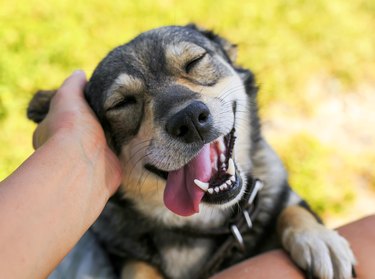 Love
Lynlee
Lotus
Lacey
Lavender
Lourdes
Lottie
Lovely
Leandra
Lizzie
Lexa
Luana
Lucienne
Lyrica
Lyric
Lakshmi
Laurentina
Liyanka
Leonora
Lygia
Louisette
Lewana
Loriana
Lily-Rose
Lilybeth
Lavinia
Latasha
Ladonna
Leslie
Latreece
Latifah
Lauressa
Lucretia
Lee (unisex)
Lindsay
Ludmila
L'Wren
Lolita
Latoya
Latavia
Laurette
Lafawnduh
Lylas
Lakendra
Lindy
Laporsha
Lanice
Luzita
Liberia
Lilac
Lusine
Lourdecita
Louann
Loralinda
Lorebelle
Larkspur
Leopolda
Larissa
Lanita
Luminosa
Do you need more inspiration for your new pet's name?
Pets are like our children. We love them, care for them, and we get to dress them up in adorable outfits so it's extra important that we take time to find the perfect pet name that reflects their personality. That's why we've gathered nine pet-naming techniques to find the perfect fit, as well as assembled a handful of our most beloved lists of pet names below! What's your favorite?