Because cats discovering mirrors and reacting to their own reflections will never not be L-O-freaking-L.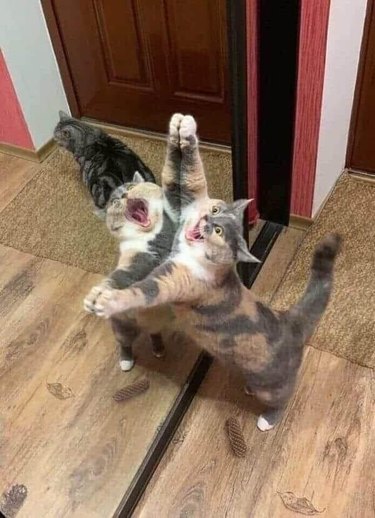 2. If I just keep close to the ground, they'll never see me coming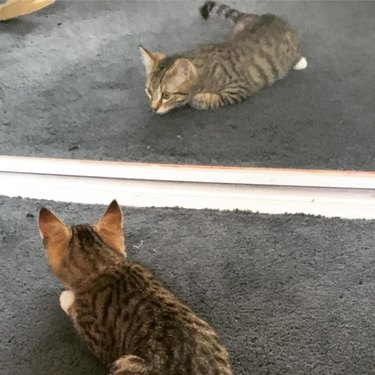 3. "I need a minute here. You're telling me that this thing can imitate anything it touches?"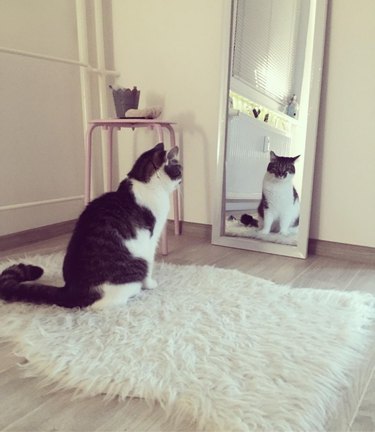 5. "There's gotta be a way to get through to the other side"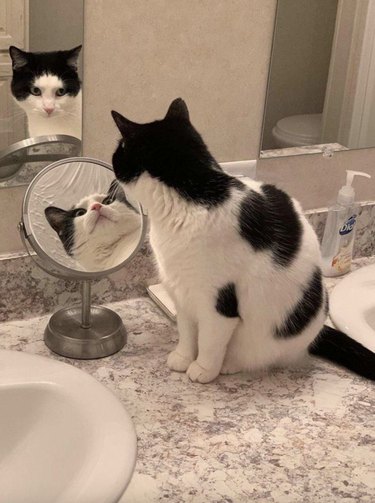 6. "When you discover you have furry triangle things on your head"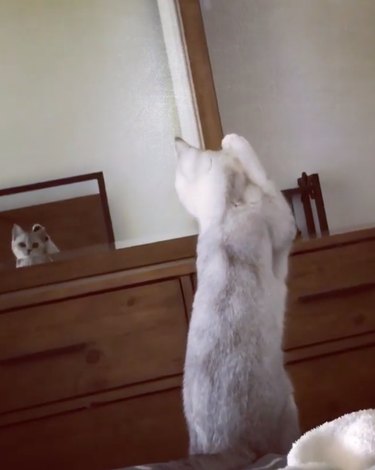 7. "Help, my cat might be a narcissist - he got spooked 🙀 when he first saw himself in the mirror, but then he just sat and stared at his reflection for a half an hour"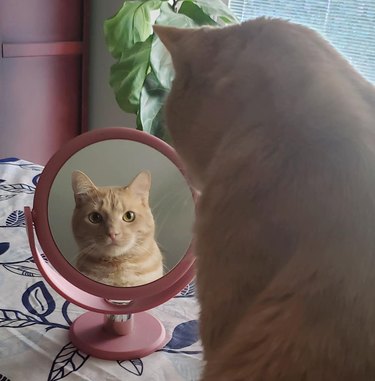 8. "He's blocking all of my moves, it's like he knows what I'm gonna do before I even do it"
9. "I'm looking at himb and himb looking right back at me"
10. "My friend's cat Gillean sits in front of the mirror and speaks to the elder gods daily. 13/10 powerful aura."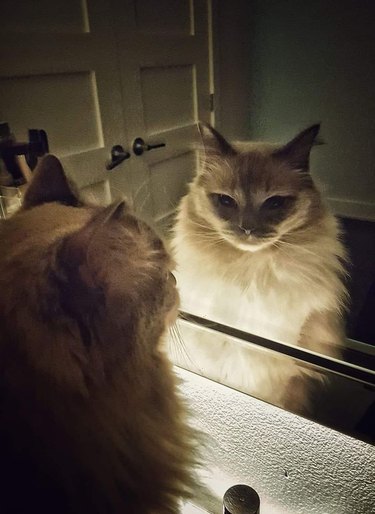 11. Extreme Monty Python voice: "RUN AWAY! RUN AWAY! RUN AWAY! RUN AWAY!"
12. "Tower, we've spotted an unknown earcraft on our runway but it has the same tail letters as ours. Please advise."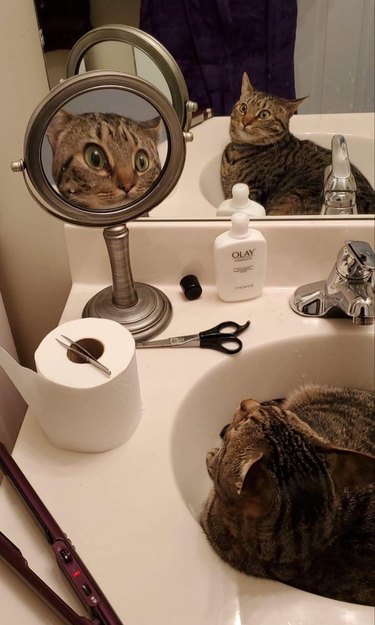 13. "Looks like I adopted the self-cloning model of cat. How many Leos can I expect?"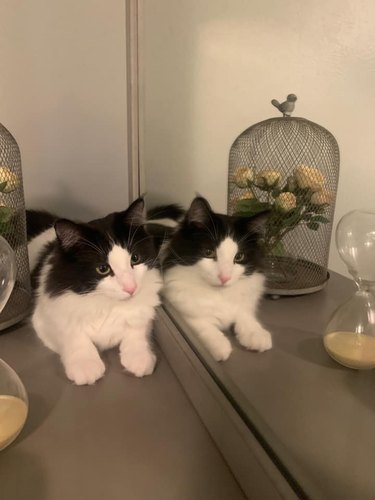 14. What is even happening right meow
15. "ROARRRR, I IS MIGHTY & FUROCIOUS"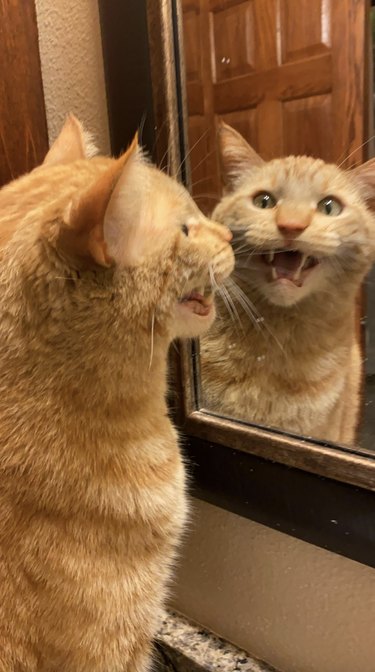 16. "Pattycake, pattycake ..."
17. Big demogorgon energy