Remember offices? Someday they'll come back. Until then, here are 17 of the cutest, hardest-working canine coworkers any cubicler could want.
Because when man's best friend goes to work, hilarity and cuteness ensues.
1. "I gotta stop going out for Happy Hour with the team, these late nights can lead to some ruff mornings."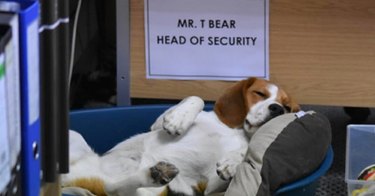 2. "Bear with us, the new receptionist is still getting up to speed."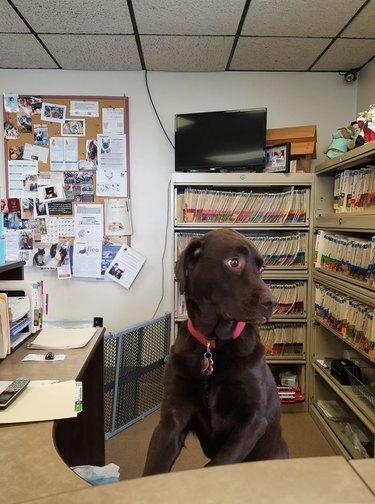 3. "Let's put a pin in that idea and return to it when our team has more barkwidth to handle it."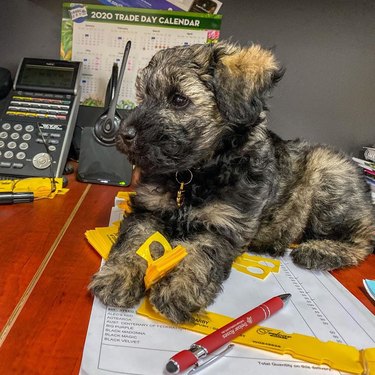 4. "The employee handbook is very clear on this: office romances are strictly forbidden."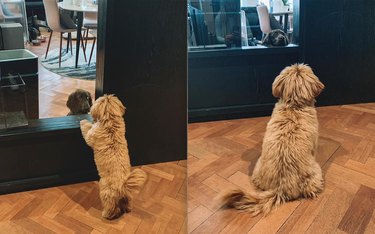 5. "Office guard dog keeping an eye out for his nemesis, the mailman"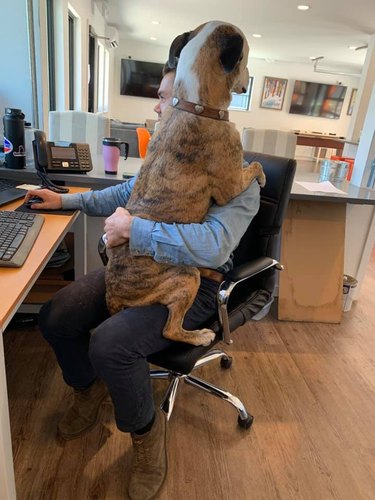 6. "When my teammate and I learned there was only one donut left in the breakroom"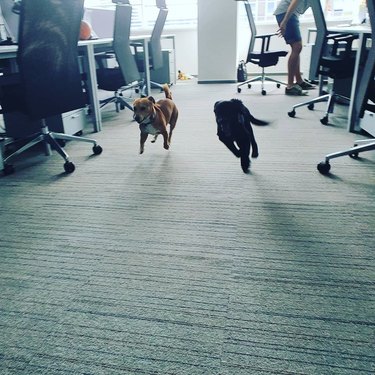 7. "I know I'm living vicariously through my partner, but his dog is just TOO cute, I had to bring him to the office 🥺" #puppysmush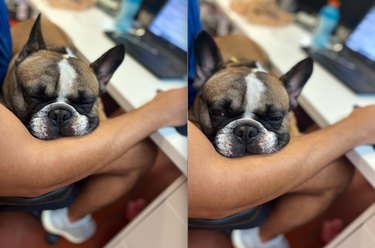 8. "Tell HR to forward all benefits to my family because I am officially DOA & RIP at the sight of this office pup"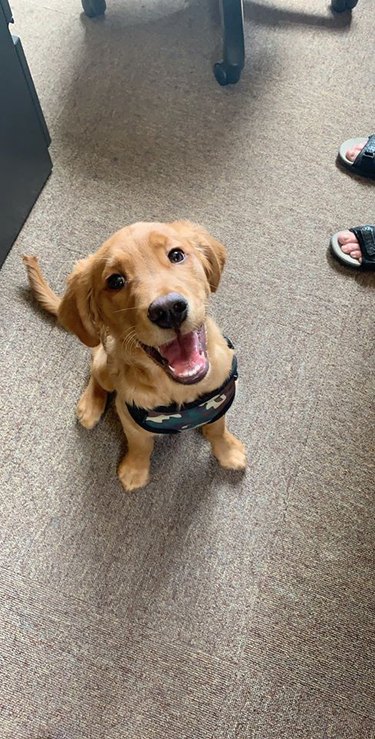 9. "Congrats Johnson, you've officially been promoted to the C(anine)-Suite. Your new title is CHIEF EXECUTIVE AWWWWW-FICCER."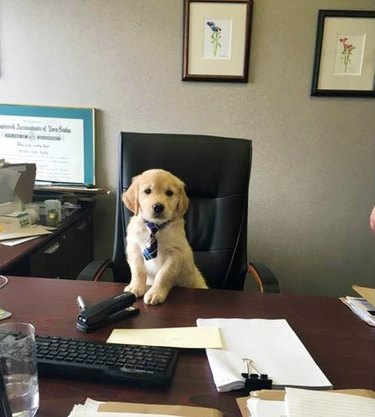 10. "We don't have a dog friendly office so when this beauty showed up this morning, I freaked out. This is Sailor! 20/20 for wiggliest butt"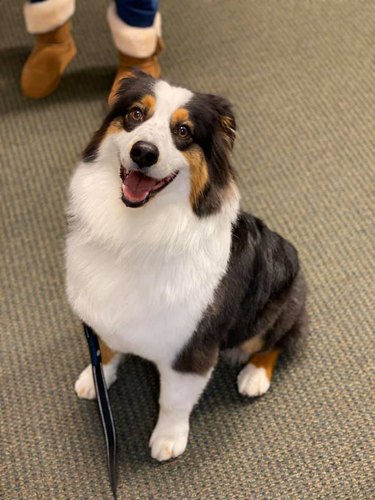 11. "Wake me up when it's time for the all-hands at 11"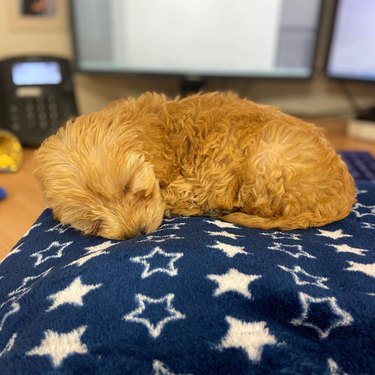 12. "Puppy in the office—I repeat—PUPPY in the OFFICE 😫😍🤩"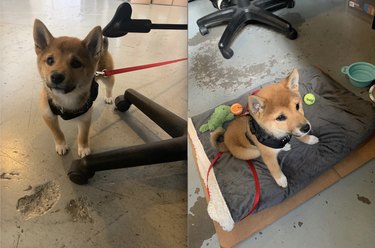 13. "🚨Dog in the office🚨 What a time to be alive."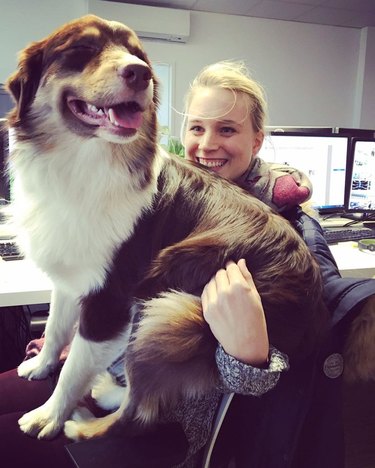 14. "Well, at least someone is excited about new headshot day"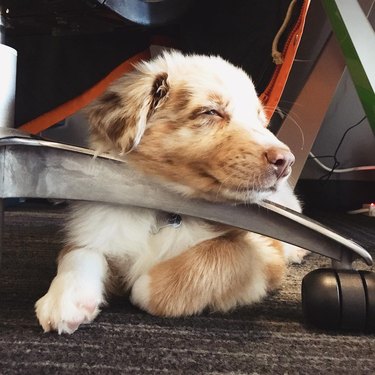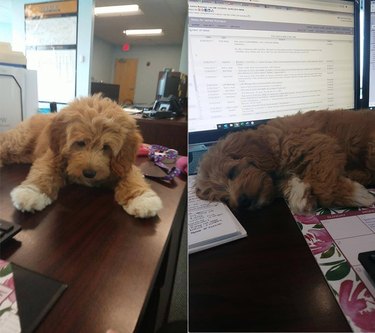 16. "It's Wally's first day at the office. He's doing a great job learning Slack and spreadsheets!"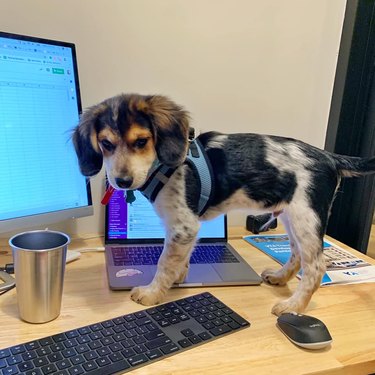 17. "Lonely office pup says 'henlo fren'"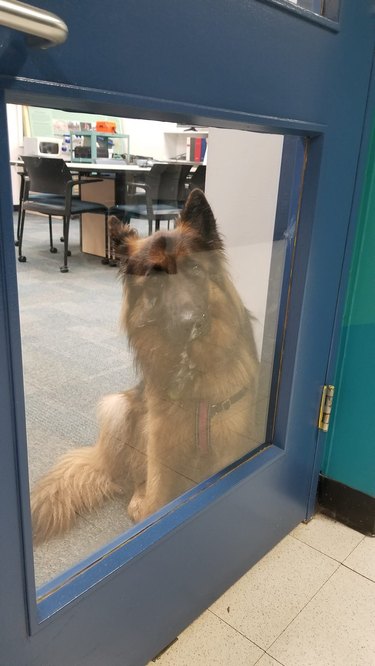 18. "When you're ducking the boss because the TPS report was supposed to be double reverse collated, not single reverse collated ¯_(ツ)_/¯"