Did you recently adopt a new fur pal? Are you looking for a cat name inspired by video games?
Then you've come to the right place, because assembled below are 236 such suggestions!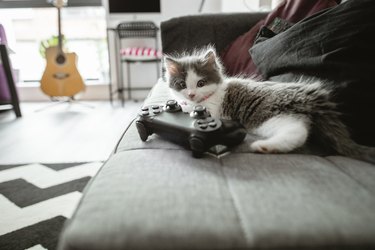 From old school arcade games and more current PS5 titles to classic consoles and obscure power-ups, there's something here for every gamer who also loves kittehs.
Cat Names Inspired By Nintendo Video Games
• Birdo (Super Mario Bros)
• Blathers (Animal Crossing)
• Bowser (Super Mario Bros)
• Brewster (Animal Crossing)
• Cheep-Cheep (Mario Kart)
• Daisy (Super Mario Bros)
• Deku (The Legend Of Zelda)
• Digby (Animal Crossing)
• Epona (The Legend Of Zelda)
• Farore (The Legend Of Zelda)
• Fawful (Super Mario Bros)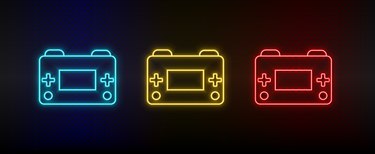 • King Boo (Super Mario Bros)
• Donkey Kong or DK (Super Mario Bros)
• Ganon (The Legend Of Zelda)
• Gracie (Animal Crossing)
• Harriet (Animal Crossing)
• Hyrule (The Legend Of Zelda)
• Isabelle (Animal Crossing)
• Kicks (Animal Crossing)
• Kid or Icarus (Kid Icarus)
• Kid Quick (Punch-Out!!)
• King or Hippo (Punch-Out!!)
• Koopa (Super Mario Bros)
• Little Mac (Punch-Out!!)
• Link (The Legend Of Zelda)
• Luigi (Super Mario Bros)
• Mario (Super Mario Bros)
• Mr. Peepers (Duck Hunt)
• Nabbit (Super Mario Bros)
• Navi (The Legend Of Zelda)
• Piston or Hurricane (Punch-Out!!)
• Princess Peach (Donkey Kong)
• Rool (Donkey Kong Country)
• Rosalina (Super Mario Bros)
• Seren (The Legend Of Zelda)
• Sidon (The Legend Of Zelda)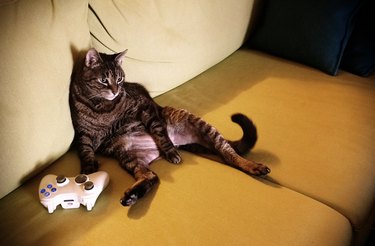 • Toad (Super Mario Bros)
• Tom or Nook (Animal Crossing)
• Waluigi (Super Mario Bros)
•Wario (Super Mario Bros)
• Yoshi (Super Mario Bros)
• Zelda (The Legend Of Zelda)
• Zora (The Legend Of Zelda)
Cat Names Inspired By Playstation & XBox Video Games
• Aloy (Horizon Zero Dawn)
• Banjo or Kazooie (Super Smash Bros.)
• Blanka (Street Fighter)
• Cal or Kestis (Star Wars Jedi: Fallen Order)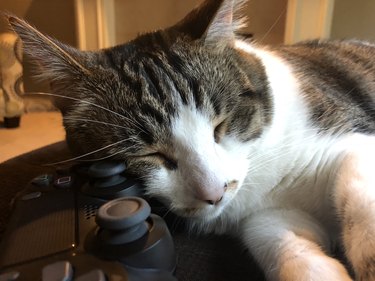 • Chop (Grand Theft Auto)
• Chun-Li (Street Fighter)
• Clank (Ratchet & Clank)
• Crash (Crash Bandicoot)
• Daxter (Jak And Daxter)
• Dutch (Red Dead Redemption)
• Ezio (Assassin's Creed)
• Gilius Thunderhead (Golden Axe)
• Greez (Star Wars Jedi: Fallen Order)
• Hewie (Haunting Ground)
• Jill or Valentine (Resident Evil)
• Jinx (League Of Legends)
• Lara or Croft (Tomb Raider)
• Miles or Morales (Spider-Man)
• Mix and Mox (Scribblenauts)
• Mordroc (Dragon's Lair)
• Mr. Fizzwidget (Ratchet & Clank)
• Nathan or Drake (Uncharted)
• Orange Ricky (Name of Tetris piece)
• Qwark (Ratchet & Clank)
• Ratchet (Ratchet & Clank)
• Rathian (Monster Hunter)
• Ryu Hayabusa (Ninja Gaiden)
• Saber (Fate/stay night)
• Simon or Belmont (Castlevania)
• Snake (Metal Gear Solid)
• Spyro (Spyro The Dragon)
• Talion (Middle Earth Shadow Of Mordor)
• Teewee (Name of Tetris piece)
• Tony Hawk (Tony Hawk Pro Skater)
• Trevor (Grand Theft Auto)
• Trico (The Last Guardian)
• Turok (Turok: Dinosaur Hunter)
• Zangief (Street Fighter)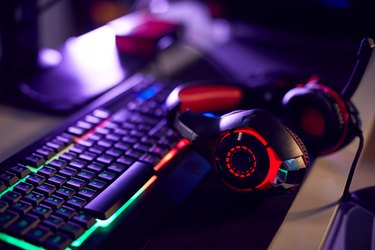 Cat Names Inspired By Pac-Man & Ms Pac-Man Video Games
• Sir Pac-A-Lot (Pac-Man)
Cat Names Inspired By Sonic The Hedgehog Games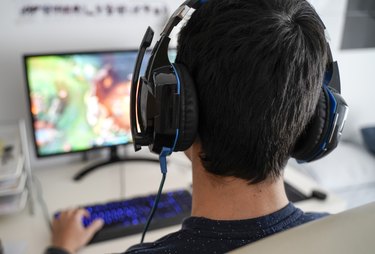 Cat Names Inspired By Old School Video Games, Arcades & Commands
• Mr. Pickle (BurgerTime)
• Peter Pepper (BurgerTime)
• Turbo (as in the button)
Cat Names Inspired By Video Game Power-Ups
• Metal or Blade (Mega Man)
• Mushroom (Super Mario Bros)
• Shells (Super Mario Bros)
• Tanooki (Super Mario Bros)
Cat Names Inspired By Video Game Consoles & Brands
• Bushnell (inventor of Atari)