Why live when you could ​live más​?
1. "When your kid refuses to remove their favorite hat on picture day."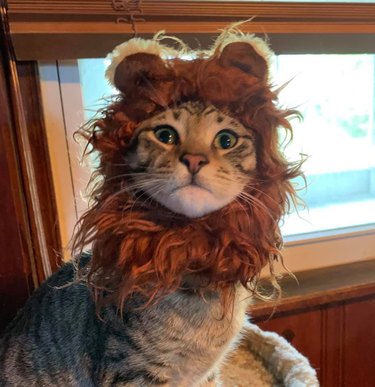 Ask and ye shall receive: "Can someone put Saint Jimmy in a 1990s class photo? His meemaw needs a copy for her fridge😄 thank you!"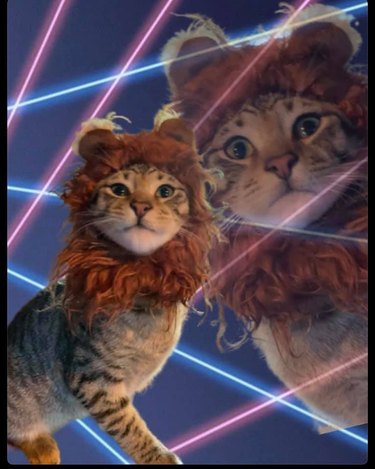 2. "why u not return the head BONKS???"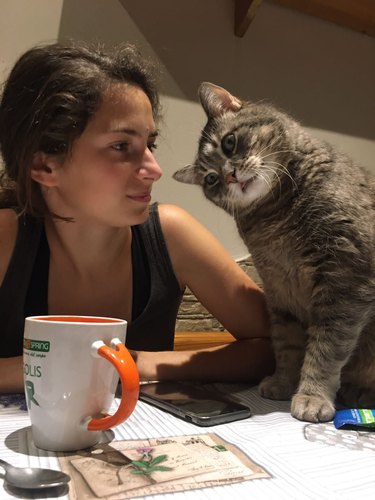 Way to leave him hanging.
3. "Here is Beauchamp, approximately half a second before he decided to make a go at my breakfast"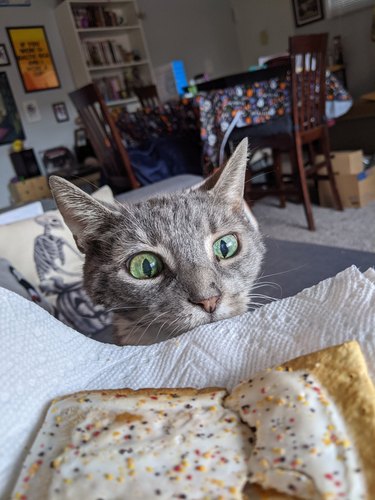 4. "He does what he wants."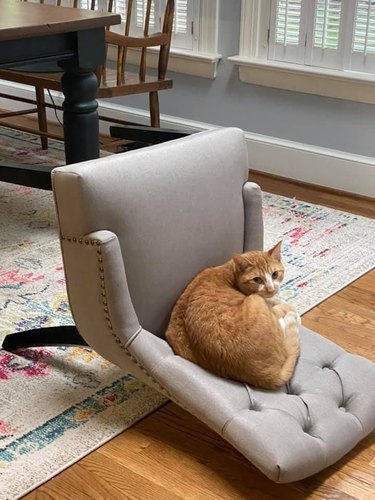 5. "CUT MY LIFE INTO PIECES / THIS IS MY LAST RESORRRRT [HIM TRYING OUT FOR A NEW HARDCORE BAND]"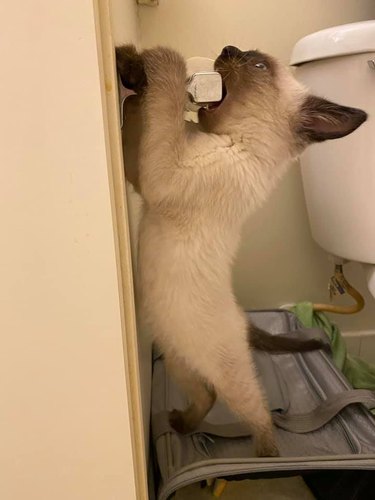 6. "Our oldest cat Auggie, at the beach. It may not look like it but he loved it! 😂❤️"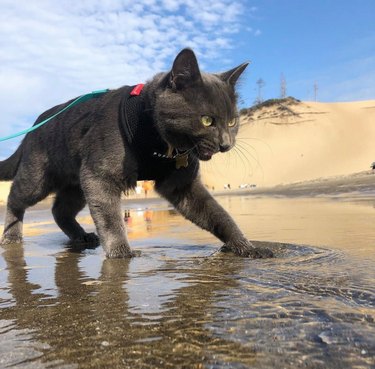 ​Arrested Development​ voiceover: "He, in fact, did not love it."
7. "Target acquired, missiles are locked"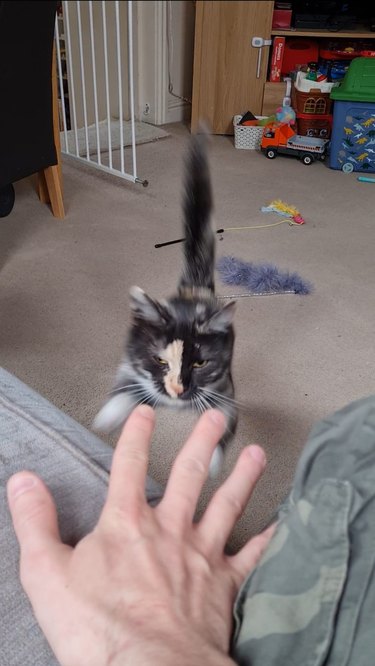 8. "I don't always have tuna, but when I do it has to be the best."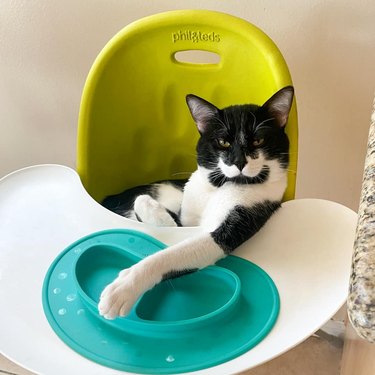 9. "Jex entered italic mode when he saw me on rollerblades."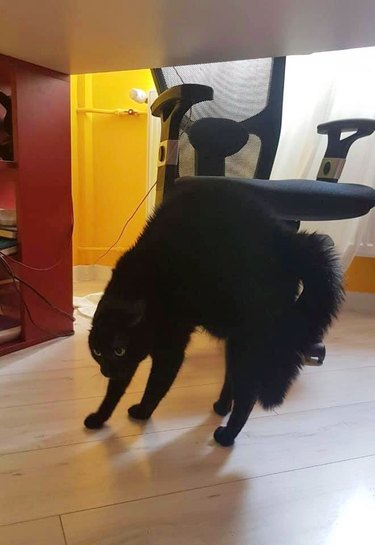 10. "This is my Aunt's cat Cheeto. He overshot his landing."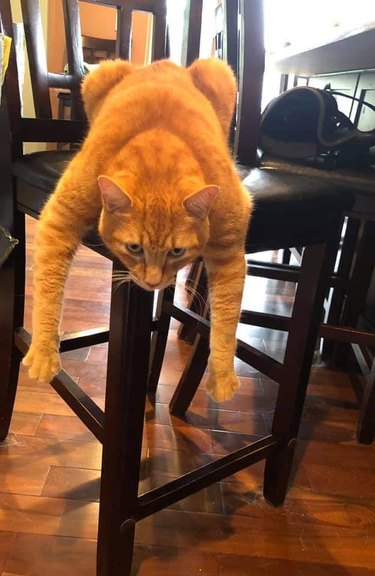 11. "Attempts at taking a cute selfie came with a price"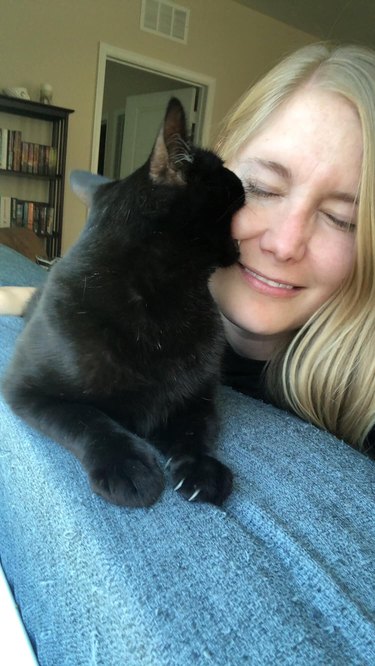 12. "Him working on his summer tan (and likely pooping)"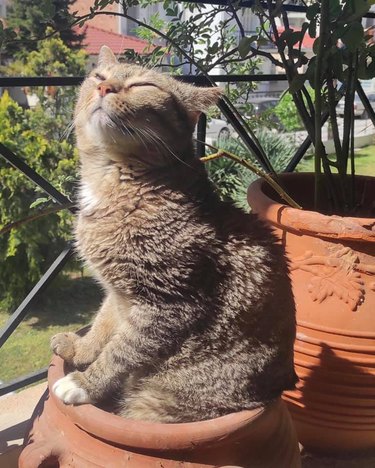 13. "Dr. Kitty defending her MBA (Masters in Being Adorable)"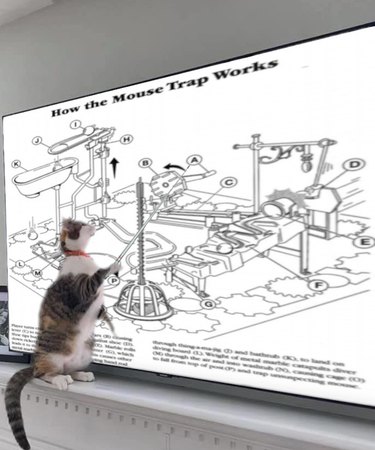 14. "Fill my bowl or the phone gets it"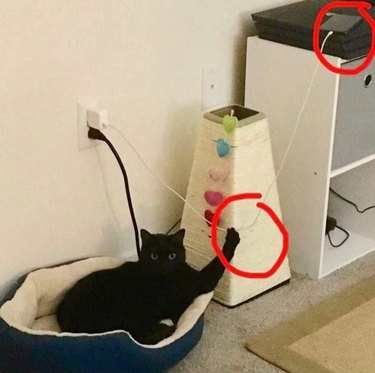 15. "She got style, she got grace, she s-p-r-e-a-d them peets in yo face!"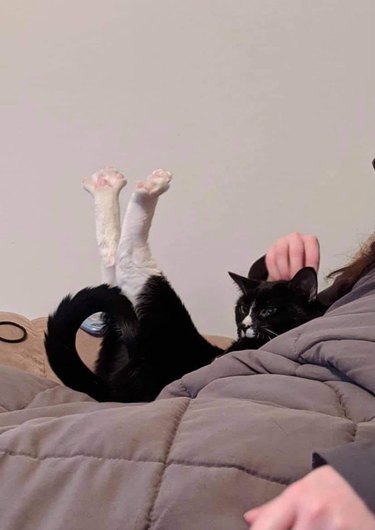 16. [EMERGES UNEXPECTEDLY] "Excuse me, I've been trying to reach you about your car's extended warranty!"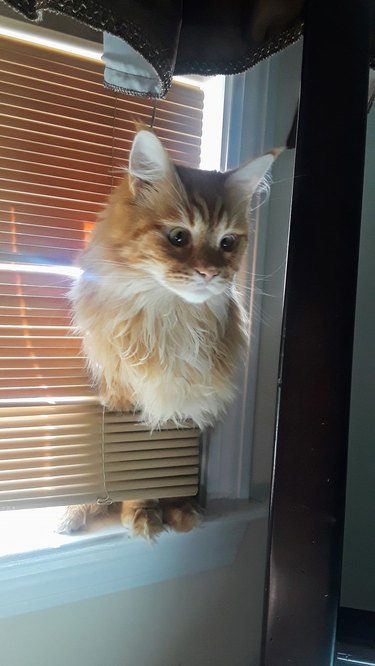 17. "I'm good enough, I'm smart enough and doggone it, people like me. "