Cute animals are what you came for, and cute animals are what you shall get.
1. "Tater isn't a cat, he's a gravity-defying wall spider."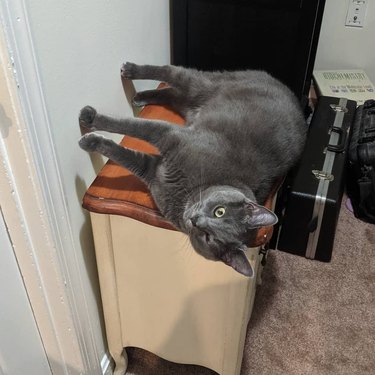 2. "Tiny foster kittens are squirmy so this is the best way to accurately measure their weight"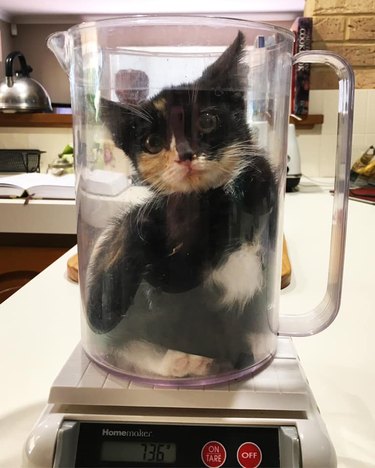 3. "'Maybe we can get chicken nuggies?' It's hard to say no to that face 🥺"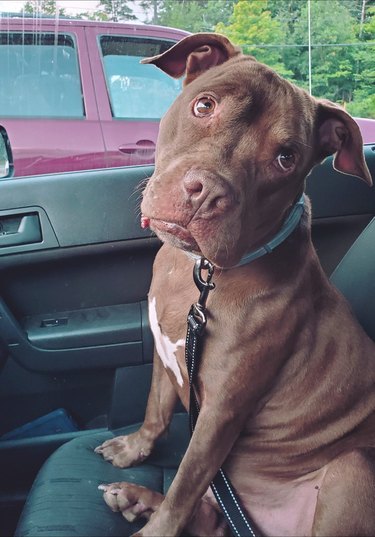 Update: A reasonable, healthy number of said nuggies were provided as a treat.
4. "He protecc, he attacc, he fly first class in a backpacc. ✈️"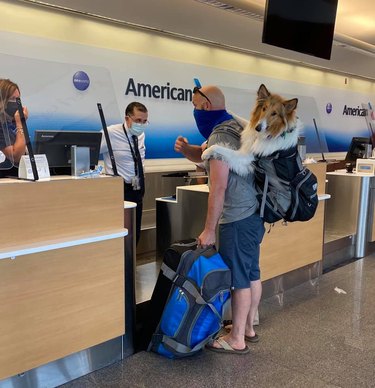 5. "I tried the Kiss Your Dog challenge… filled my heart ❤️🐾 #kissyourdogchallenge 🏆"
6. "Two bros sharing a pillow 🥰❤️🐾"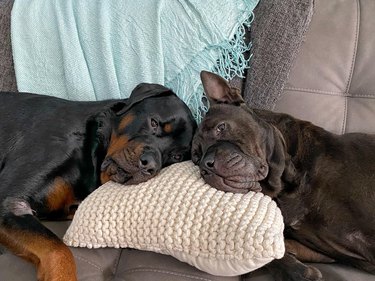 7. "Asked my bf to take a pic of my new trainers and Emmie did the cutest blep 😚"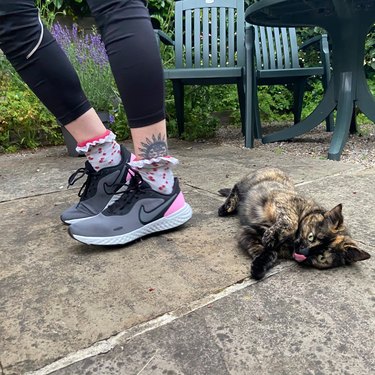 8. "Kiwi's still a puppy but she's already memeing at a 12th grade level #celebritylookalikechallenge"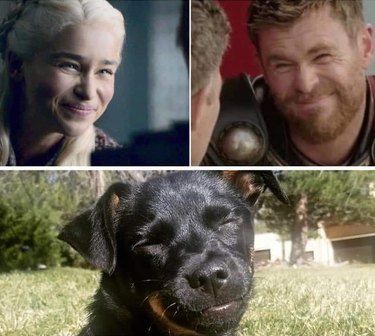 9. "I seriously need to chill on drunken late night Amazon purchases"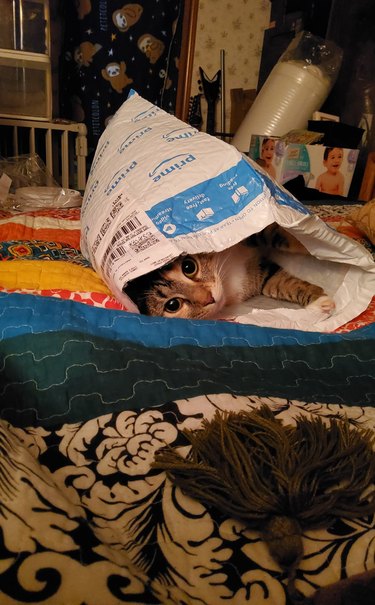 10. "Should I get this tattooed on my arm yes or no? Too late it already happened."
11. "Our cat Larry was adopted 3 months ago and sometimes has a hard time fitting in with his new brothers. He was never allowed to explore his backyard in the past so his 'hunting' skills are a bit new. Yesterday he brought the family his first 'catch' and we are all very proud!"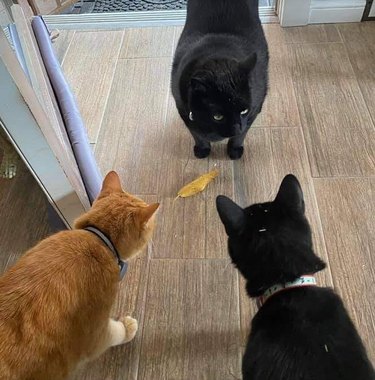 You're doing great, Larry!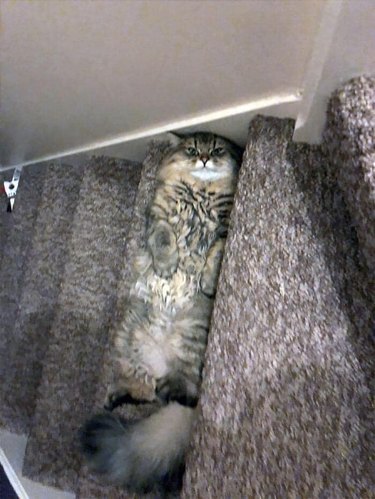 13. "One more void kitty and I'd have a purr-fect circle"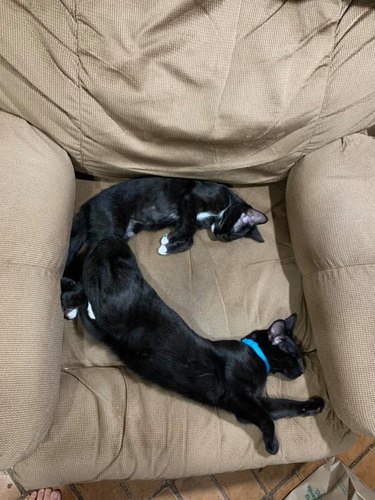 14. "I finally finished my Portrait of Wayne. 🍊 🎨"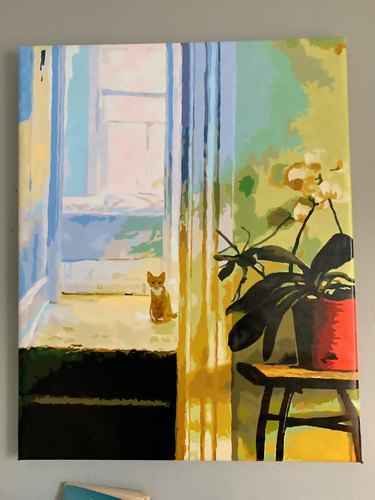 13/10 orange cat owners would hang in their wall, A+++++.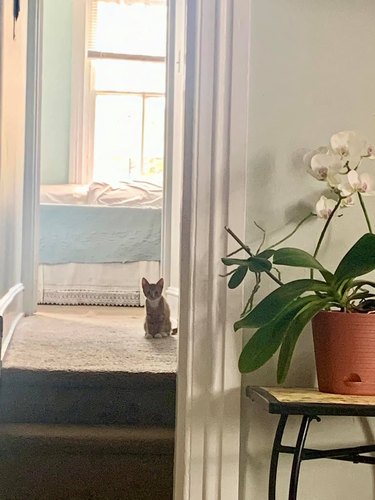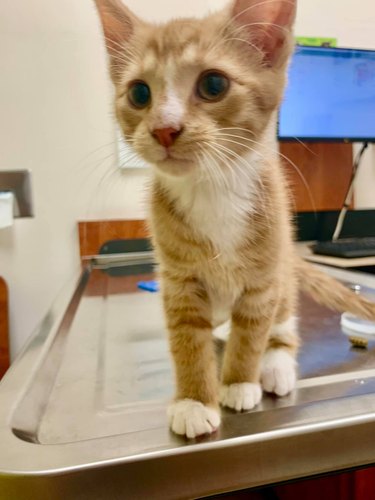 15. "The Prince of Darkness, Radio, atop his trusty swine, Cheerio! 🥰🐈‍⬛🐖"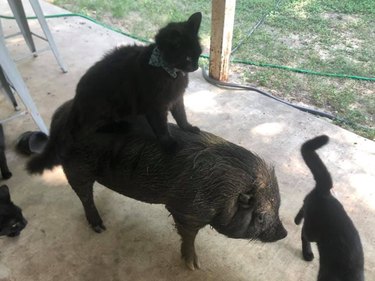 16. "Looks at Michelangelo's 'Creation of Adam' painting one time and now Minou thinks she's a Renaissance meow-del."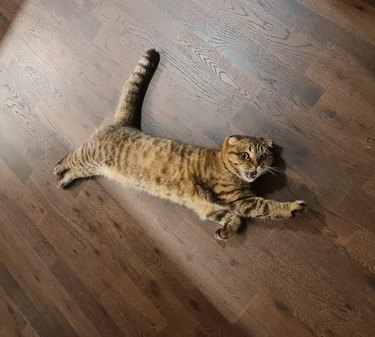 17. "To know the bag you must become the bag #halfcathalfsnail"