Prepare to be bowled over by all of the feels stirred by these heartwarming adoption stories.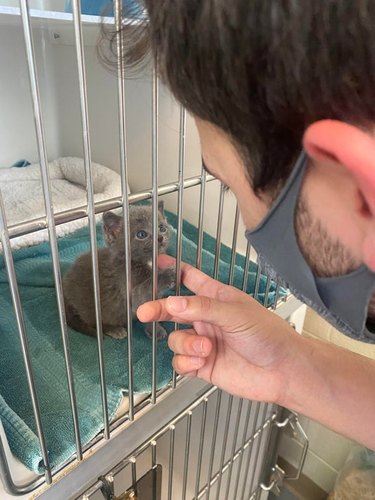 2. "Adopted our first family puppy today. Found my 2 year old and puppy like this later in the afternoon - I think we found a winner"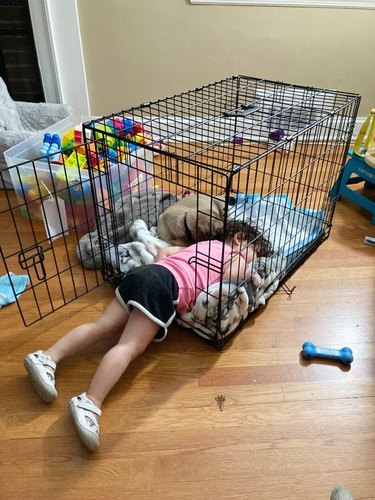 3. "Wanda my rescue puppy! I think this is her realizing she's found her forever home. :)"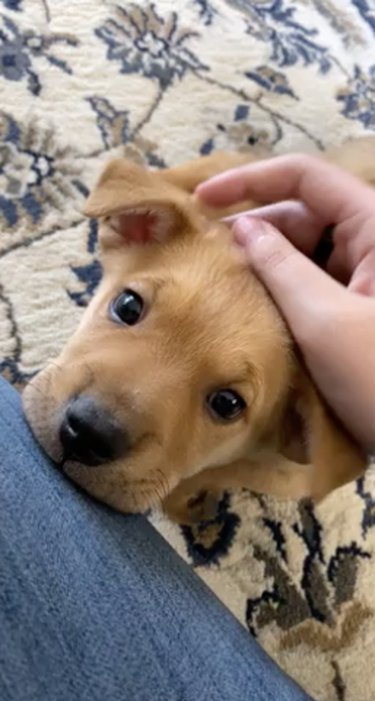 4. "Find you a guy who proposes to jointly adopt a kittum." (She said yes!)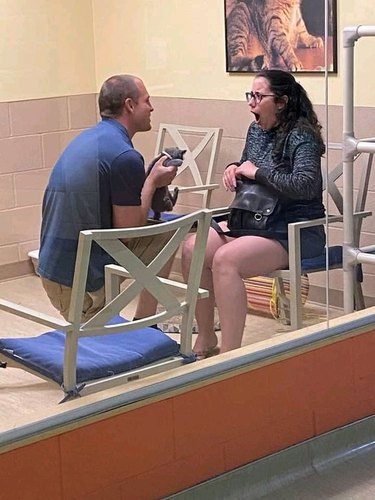 5. "Shelter dog thanking the staff upon his adoption!"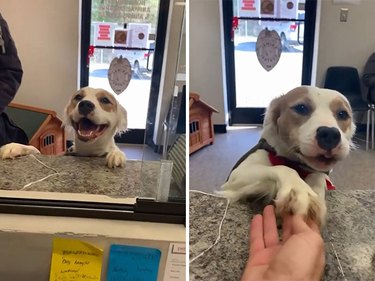 6. "I found this little boy in the countryside, alone. Initially he was scared, now he seems to be pretty comfortable."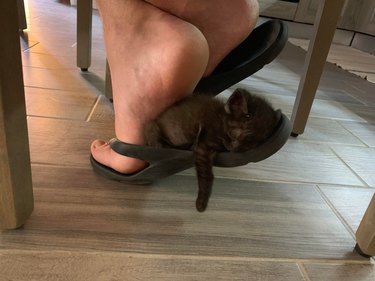 7. "My foster dog had never been indoors before. This is her first nap, on a bed, in a home. ♥️"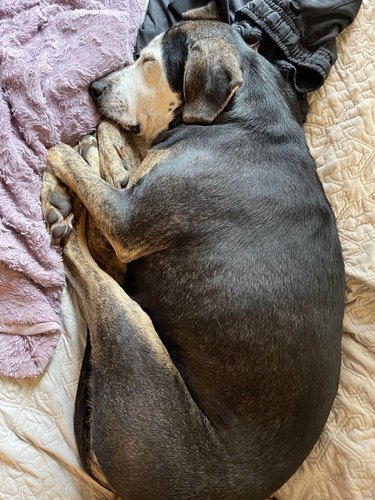 8. "Wasn't planning on adopting a kitten until she jumped up on my back. Libby is all mine now ❤️"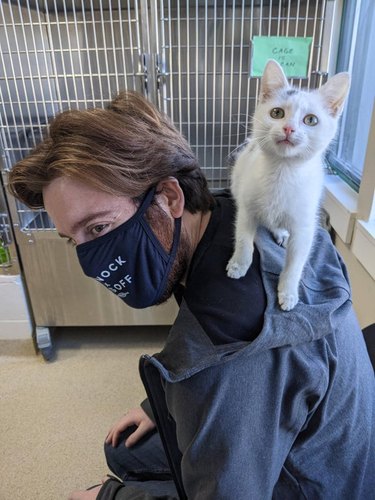 9. "Adopted this girl 2 days ago and she's already showing her curls"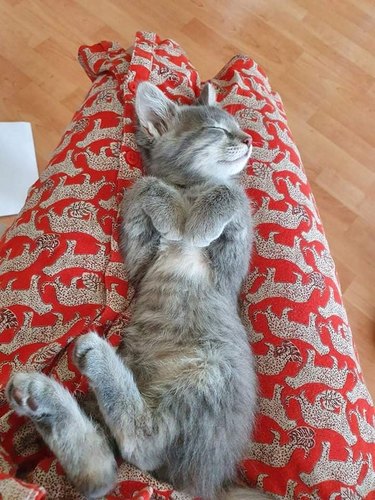 10. "Just adopted a dog and had my boyfriend come over to meet her. He's already calling her 'our' dog"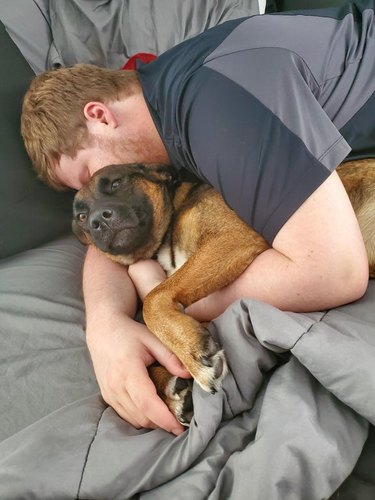 11. "Anytime someone asks why I adopted these siblings together, I send them this picture"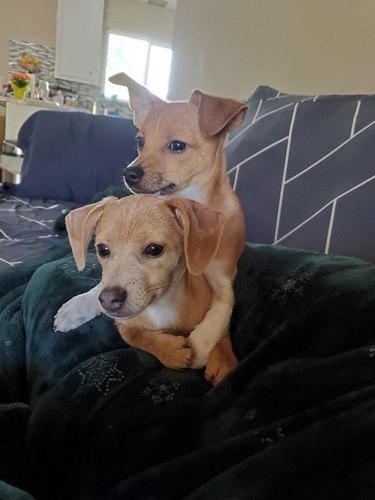 12. "Just got home from adopting this fella and we already cuddling!"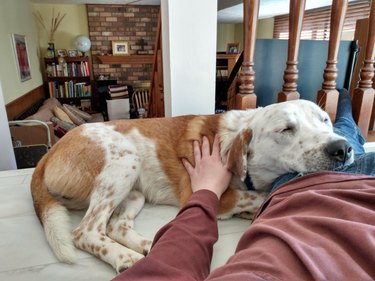 13. "Went to look at rescue cats and this guy crawled into my hoodie ... [I] filled out the adoption papers not a minute later with the fluff ball still in my hood."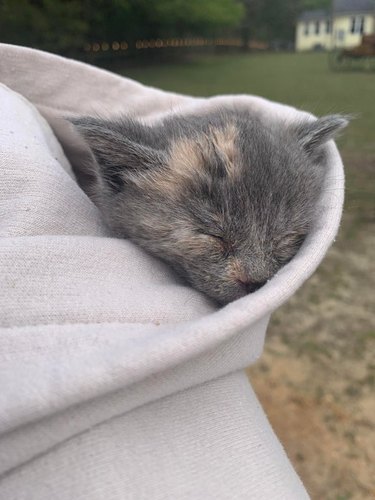 14. "A kitten followed my mail cart for four blocks. Went back later to find her huddled by a garbage pile. Guess I adopted a kitten."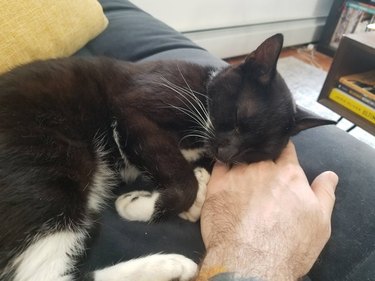 15. "Did I pick her or did she pick me? (I just adopted my first cat!)"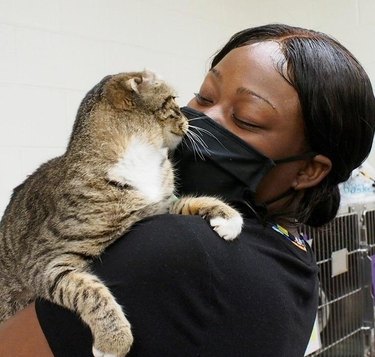 16. "Koda just came to her retirement home from the shelter! She's 12, blind, and happy as can be."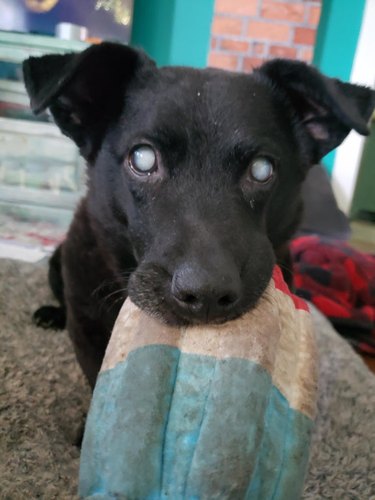 17. "I adopted two special-needs kittens separately. Today they held hands for the first time"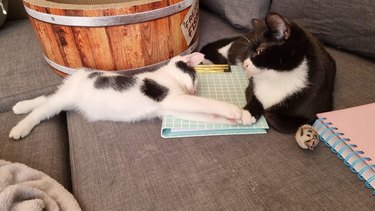 18. "My brother's dog, Ricky, before and after adoption."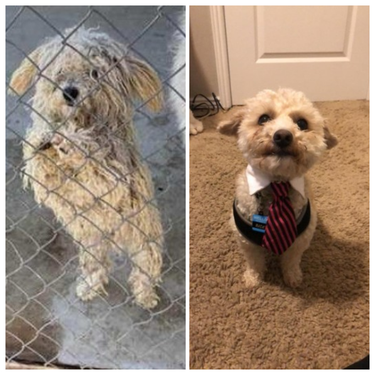 19. "We adopted this cat a week ago and now he sits around like he is about to drop the worst dad jokes ever."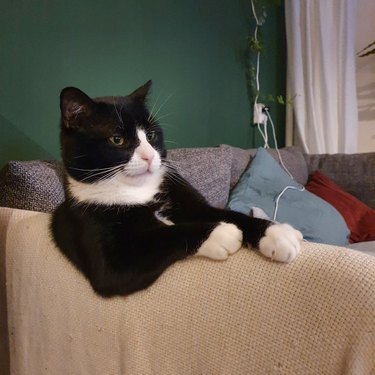 20. "A few weeks ago I adopted a puppy (right) and today a new dog appeared in front of the door and he looks like he is the same dog from the future and he is trying to warn himself about something."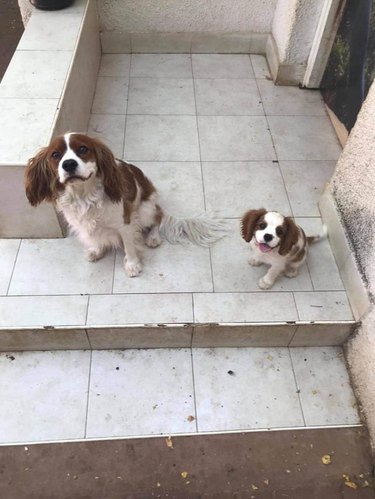 21. "My dad was very against getting a dog, especially a small dog. We adopted her anyway and now they are best friends."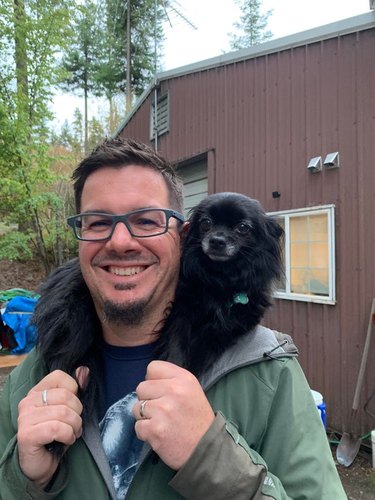 22. "Officially "foster failed" today. I knew as soon as I got him, he wasn't going anywhere. Everyone, welcome Chopper! (AKA Pork Chop)"