Click right out of here are if you aren't prepared to laugh uncontrollably.
1. "Earcraft 4L813 is suing for copyface infringement! This is not okay!"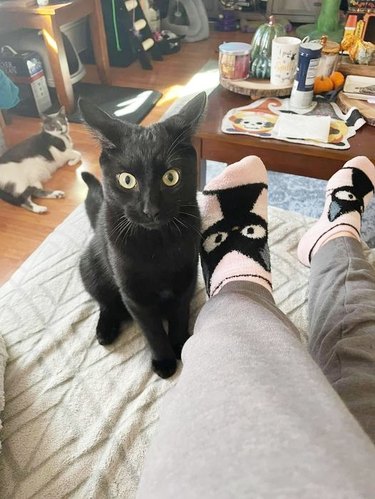 2. "A trail camera is the best present I've ever had 🤣"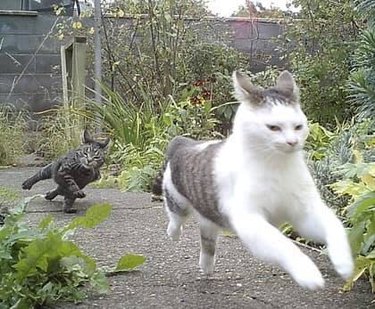 3. "Darla would like to join the #LookAlikeChallenge (people have stolen this pic in the past and pretended she is theirs but I can assure you this is my child"
TERRIFYING (BUT ALSO TOO DAMN FUNNY)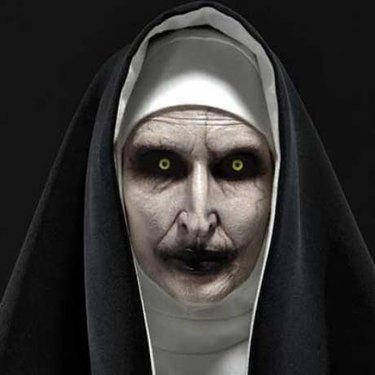 And by hilarious pet pics we mean haunting AF.
4. "BREAKING NEWS he's laying on a Halloween prop hand. 🎃🤣"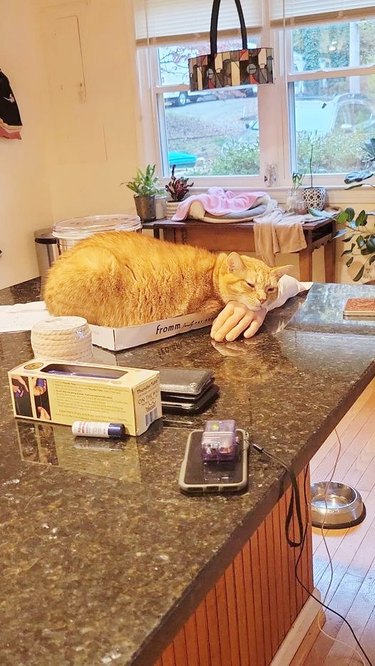 5. "When your bad to the b-o-n-e but you're still good boys"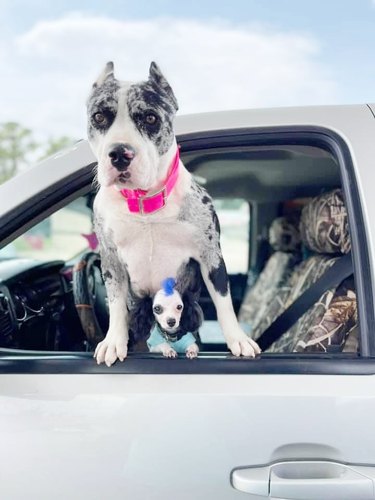 6. "He's concerned about my electric bill"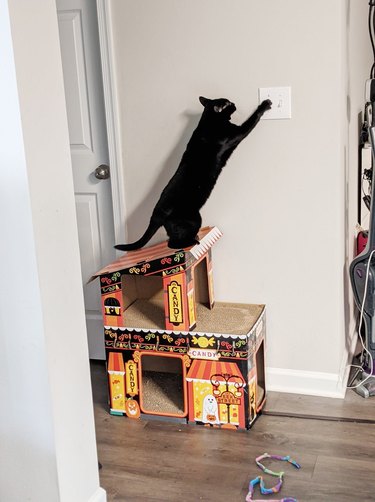 7. "Met this good boy goblin who had a side quest for me."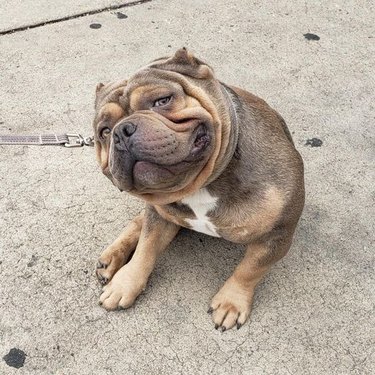 8. "My boy Demetri, posing in front of my cat wall preparing to welcome everyone to Mouse-ter-piece Theater. . 🥰"
9. "Imagine being the world's deadliest cat, but no one takes you seriously because you are also an adorable fuzzy li'l kitty. Everyone, please tell Oscar he is scary today."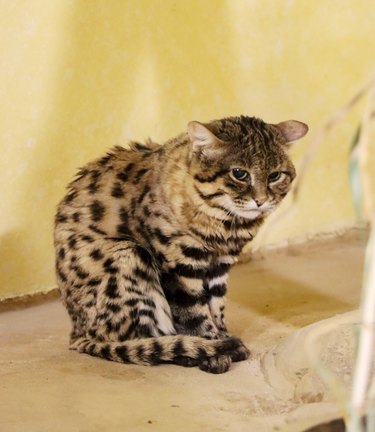 10. "Skyrim thinks she's a corgi. Here she is with her sisters Kirbi and Zelda. She's a little confused lol."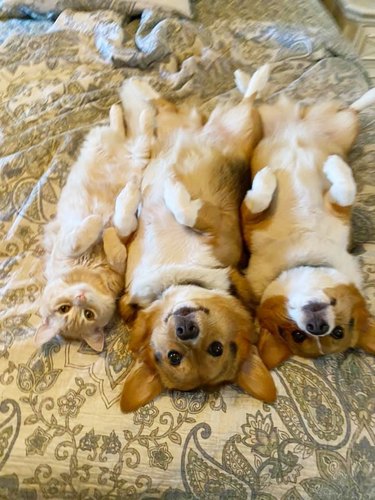 11. "Remember when you were a kid and a countertop was just high enough that you could jump and fit, like, 2/3 of your torso on it and then you'd swing your feet back and forth? That's this picture, but cat."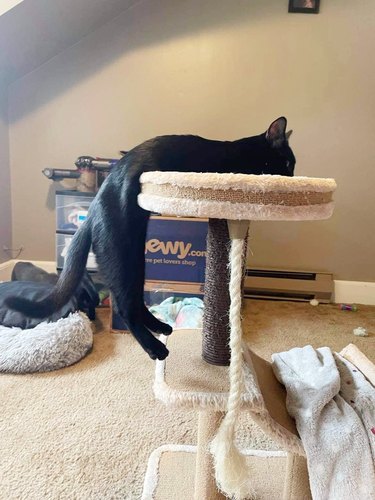 12. "Glider DUC4T1 prefers a very cozy hanger. Ground crew spends significant time ensuring optimum cozy."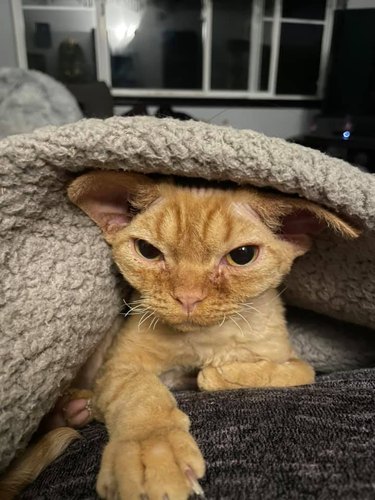 13. "Winston, everyone. Proof that no cat comes from the factory with bones."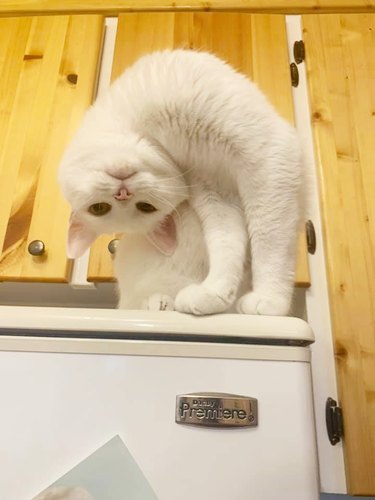 14. "Looks like you worked hard on this. it'd be a shame if someone were to…delete it…"
15. "I…I can't quite believe what i've just seen"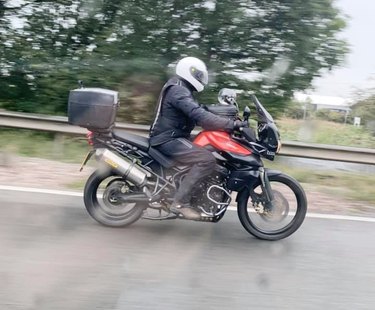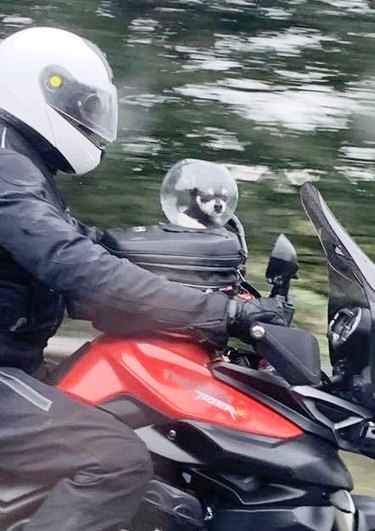 16. "I feel like trash. Too much catnip."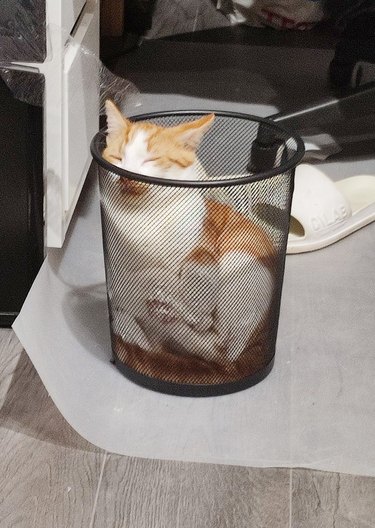 17. "Miss Mellow really just pulled a towel up on my shoulder and laid down 😂🧡"