These diligent doggos know the truth: if you love what you do, you'll never work a day in your life.
1. "A very good boy who is trained to find sea turtle nests for conservation."
2. "We rent goats at my work to clear brush. I went to check on them only to find they brought their own security this time."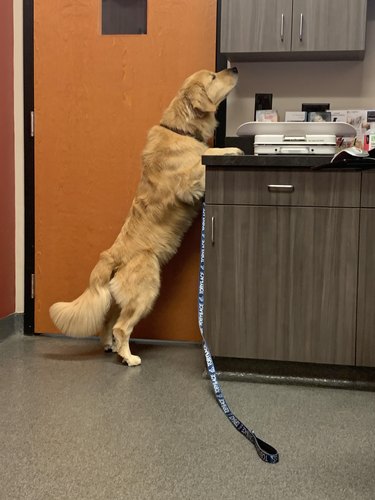 4. "This is my seizure alert dog Ivor, he was a rescue with a cleft palate and started alerting naturally. He has finished PA training and is ready to come to uni with me."
5. Jolt looking professional on the set of Hawkeye.
In case you're curious, Lucky's drooping eyelid was added afterwards with special effects (or CG-eye, if you will).
6. "Australian livestock guardian dogs, traditionally used to protect sheep, are being trained to protect vulnerable penguin colonies."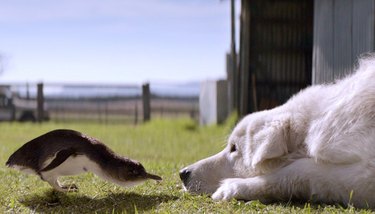 7. "Ferris has been my psychiatric service dog for years, but after a bad car accident, [...] he stepped up and became my mobility assistant, too. We're on a train back across the country and he's been an amazing travel partner. Bonus: SO HANDSOME."
8. "Our school therapy dog getting her picture taken for her staff ID card."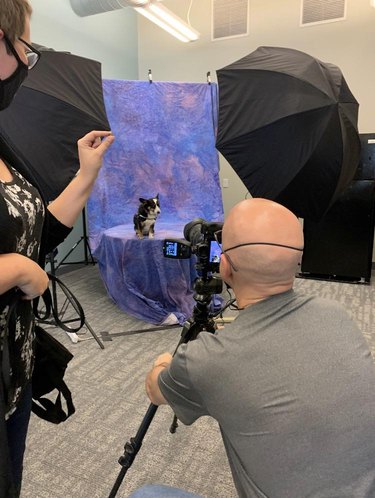 9. According to Wimbledon's official Twitter account, "When the ball goes into ruff terrain, we have to call upon an expert retriever."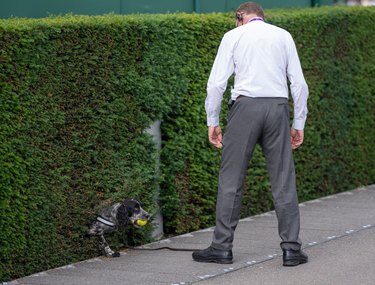 10. "This very good pup is one of the COVID detecting dogs at my job. Cheaper and more accurate than daily antigen testing."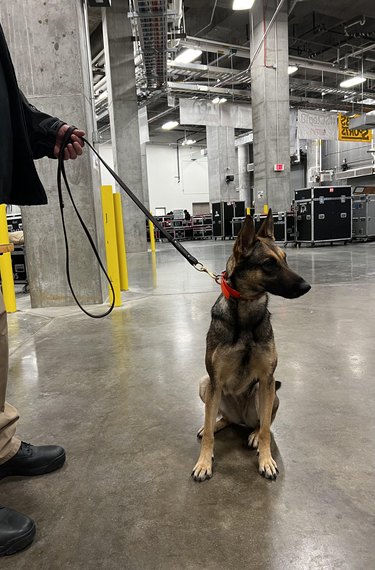 11. "Dahlia my livestock guardian dog helped me find a lost chick today! I would NOT have found it without her, so happy she was so good and calm and really knew her job!"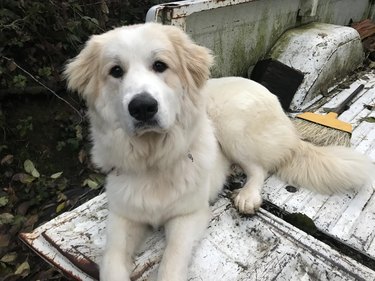 12. "Meet Ranger Royal! The goodest Park Ranger in Denali National Park & Preserve."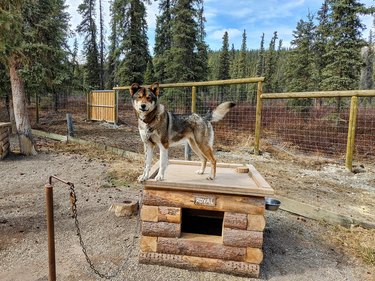 13. "Pajama day at work (high school teacher) with my service dog - the kids got a kick out of it!"
14. "Clovis sniffs out any pests in donated furniture that will help the newly housed."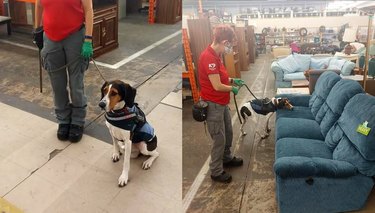 15. "Security Guard by Night, Baby Sitter by Day."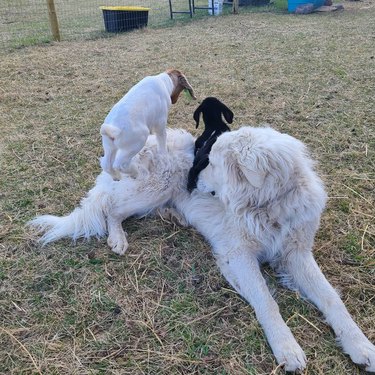 16. "Sully off to help the students relax."
17. "My service dog being salty that he couldn't also have a swimming lesson with my daughter."