Prepare to LOL uncontrollably.
1. "When the selfie comes out better than expected so u have to show it off."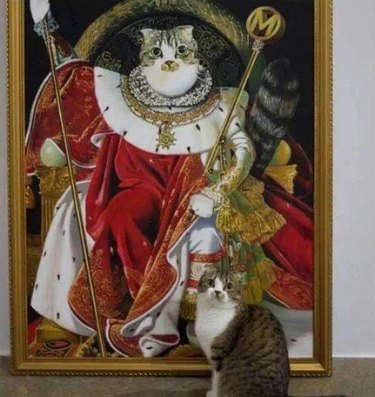 2. "Hung a new cat bed. There seems to be some confusion..."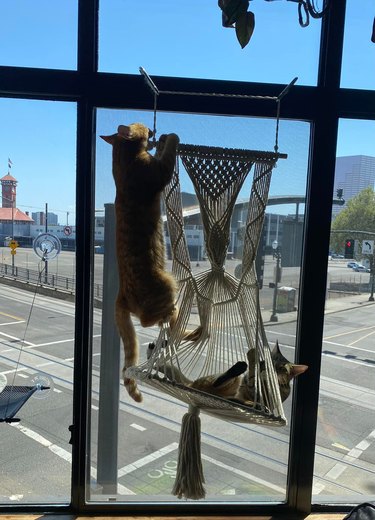 3. "My poor little orange dude didn't know there was an outside and his mind has been blown cause I got him a catio."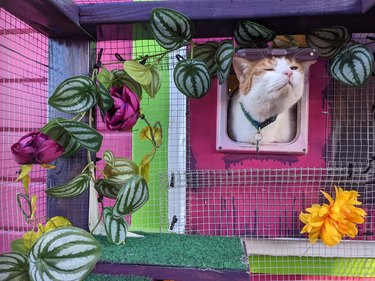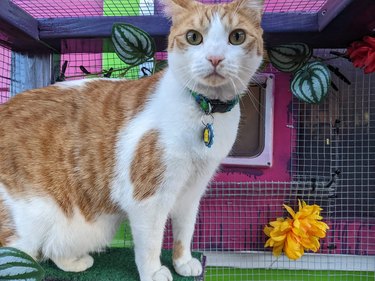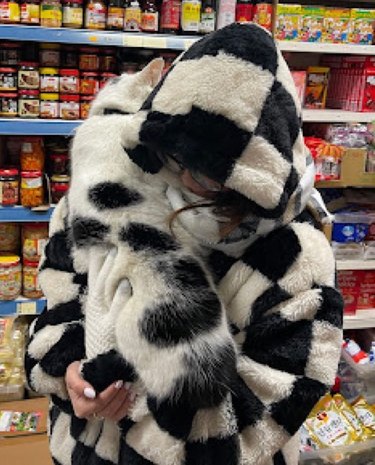 5. "They all want curly fries."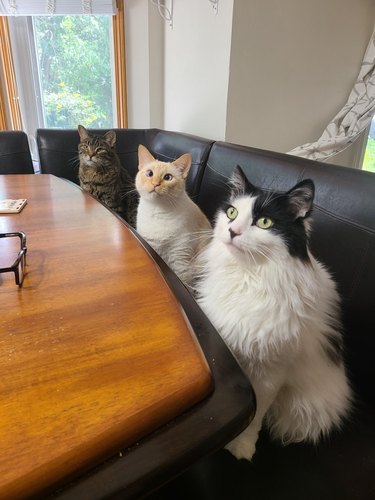 The middle cat looks like he already found the Mac n cheese. Just saying.
6. "When your catnip dealer is late."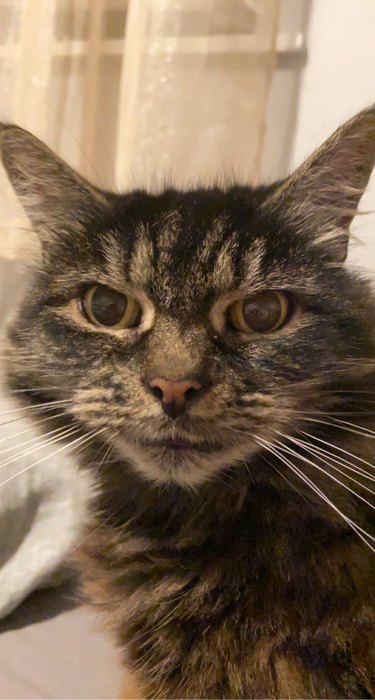 He said he would be here an hour ago...!
7. "A story of determination and eventual success, in three parts. I can't decide whether to call it 'mosquito on wall' or 'that can't be comfortable'..."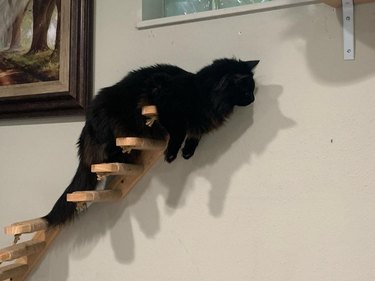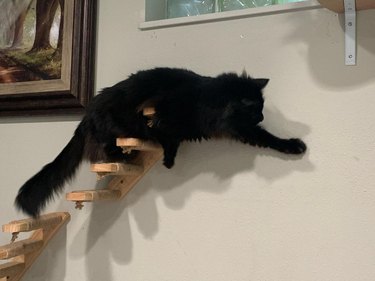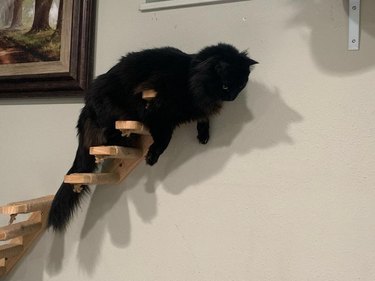 8. "When you discover who you really are 😆 😹🙌😁"
Mirror. mirror, what are these triangle thingies on my head?!
9. "The other day I noticed our garage door was open on our home camera so my boyfriend went home and found our cats doing this! 😂🤦🏻‍♀️"
🎵 They see me rollin', they hatin', paw-trollin' and trying catch me ridin' purry... 🎵
10. "Everyone, meet Alfie. He's 10 weeks old and has 2 modes: gremlin or hibernation."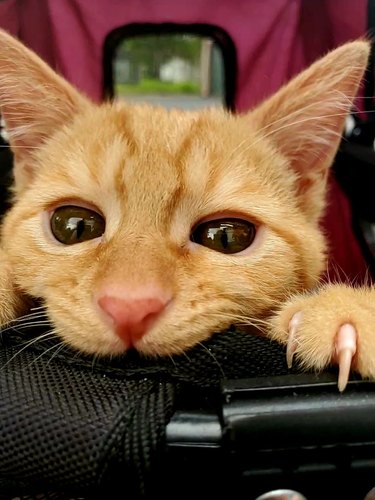 Damn son, no need to flash those murder mittens. We're all friends here. 🤣
11. "My daughter's happy tears tonight when our skittish rescue made a rare public appearance to snuggle with her."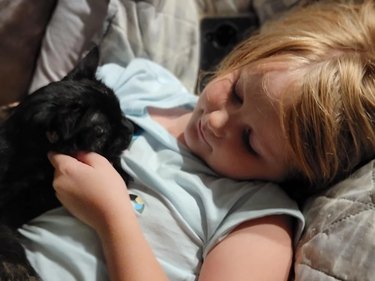 This is the most precious thing ever.
12. "Made a tank for my cat"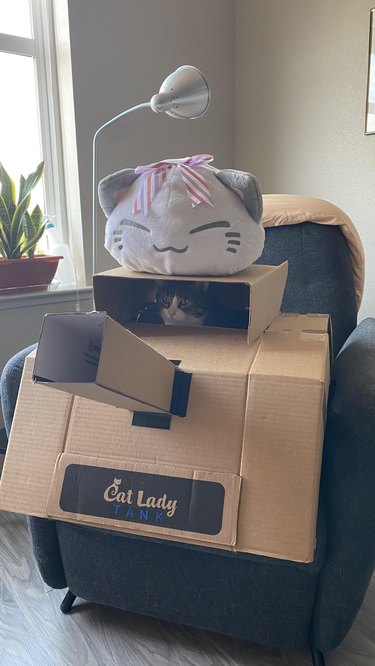 Now mount it on a Roomba.
13. "Important meeting 😸😼😸😼"
Topics of discussion are: Lazy afternoons and the benefits of cat napping.😻
14. "When the paternity test isn't required."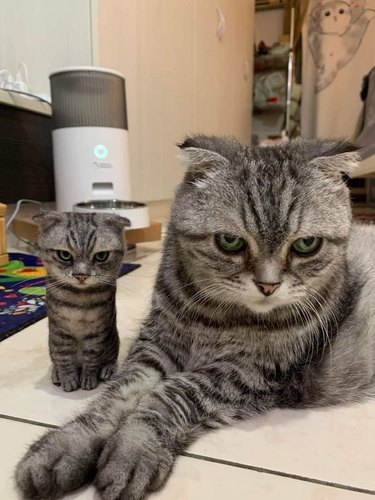 J/K that kitten is needle felted.
15. "Thought you all might appreciate my crochet kitty-couch I just finished. Only took a year and a half 😅 but they immediately sat on it. 🥰"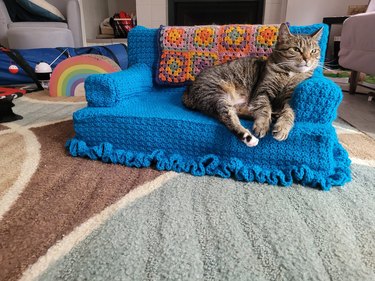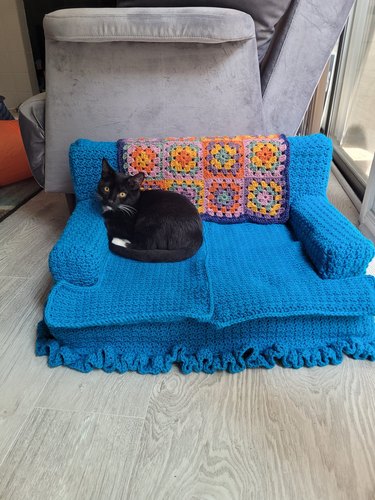 16. "It took 5 hours, every can of tuna I had, and a YouTube video of a mama cat calling its kittens to get this little nugget out of the storm drains in front of my house. Meet Astrophe."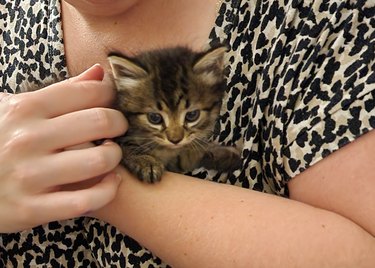 Insert leonardo-dicaprio-clapping gif here.
17. "Eevee training for the gymnastic Olympics. Her speciality is the pommel horse."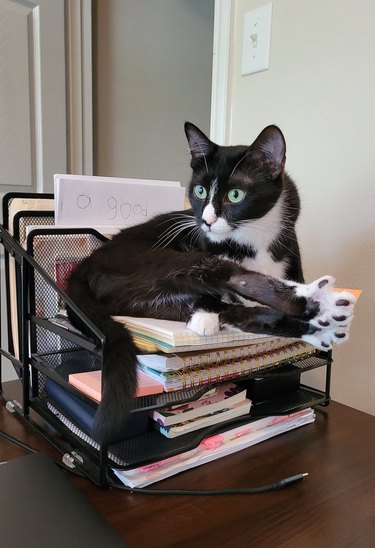 It's not a stretch to say this is a gold medal Photoshop.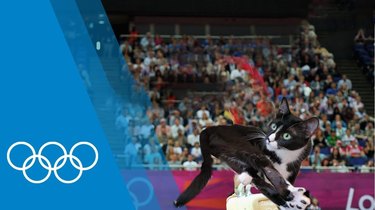 I'll just show myself out, folks.