As every cat parent knows, it's hard to leave beloved companions behind when traveling. The process of finding a reliable cat sitter or boarding facility can feel a bit overwhelming — especially if your cat is a senior. A bit of research and planning can make boarding your senior cat less stressful for both you and your kitty.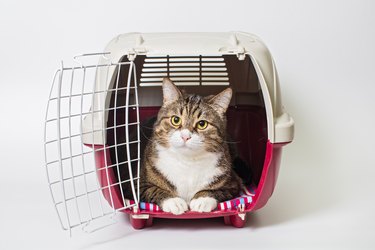 Boarding vs. in-home sitting for senior cats
Once your cat enters their senior years, around age 12, you may notice changes in their energy level and physical abilities. Consider your senior cat's overall health when deciding whether to board them or hire a cat sitter.
Senior cats with arthritis may have a hard time climbing, jumping, or getting in and out of their litter box. If your cat's arthritis severely limits their movement, it may be best for them to stay at home — to avoid the physical stress of being taken to a kennel.
Sometimes, it isn't possible for cat owners to arrange for an in-home sitter. If you need to board a senior cat with arthritis, ask the boarding facility about their accommodations. Some cat boarding facility condos may be more senior-friendly, using ramps instead of stairs.
If your senior cat has health issues that require medication or a special diet, look for a veterinary hospital that provides boarding services. If a veterinary hospital isn't an option, look for cat kennels with a veterinarian on staff.
Research the boarding kennel
Put together a list of boarding kennels to research. Ask your veterinarian and other local cat parents for their recommendations and do a web search to find additional facilities.
Check out each kennel's website and compile information on services offered, cat accommodations, and facility policies. Follow up with a phone call to each facility to get more details.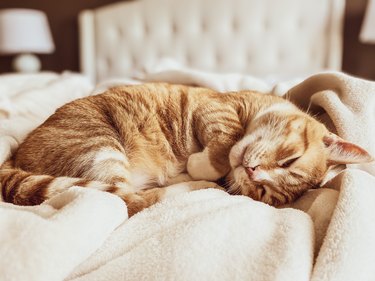 Questions to ask a boarding kennel
Have a list of questions ready before you call each kennel. You'll get the best feel for each facility by visiting and meeting the staff, but calling ahead can give you a good idea of whether you want to visit at all.
Cat health policy questions to ask:
What happens if my cat won't eat?

What happens if my cat gets fleas?
What arrangements should I make to pre-approve emergency care?

Which vaccinations will my cat need to have to be boarded?

Cat care questions to ask:
Where will my cat stay?

Can the kennel accommodate medication needs and special diets?

Is supervision provided day and night?

What supplies can I bring or will I need to bring?

Once you've called each kennel on your list, decide which ones to visit. Visiting each facility to see it in action will help you to pick the best option for your senior cat.
What to expect for your first time cat boarding
When pet boarding older cats, make a list of everything your cat needs for their overnight bag. Be sure you have the kennel's contact information and have given the kennel all the information they need. Bring all medications, supplements, cat food (if your cat has a special diet), and feeding instructions.
Try to make the experience as positive as possible for your cat. Senior cats may feel nervous about being boarded. Give them lots of love and comfort to reassure them. You may want to pack one of your shirts for your cat, as it can be comforting for cats to have an item that smells like you.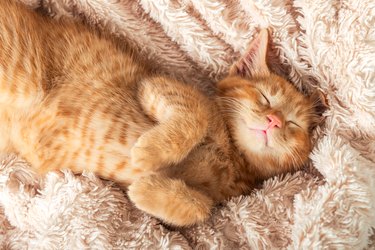 Separation anxiety and senior cats
If it's your cat's first time boarding, you might be concerned about them experiencing separation anxiety. If so, or if you already know your cat has separation anxiety, let the kennel know and ask how they handle separation anxiety. If you don't feel comfortable with the kennel's approach, call other facilities to find one that will meet an anxious cat's needs.
It's normal for cats to be nervous their first time boarding. Though senior cats may be especially sensitive to new environments. After your cat's stay, ask kennel staff about their behavior. Separation anxiety can be addressed with positive reinforcement training at home to help make future boarding stays less stressful.
By researching, calling, and visiting kennels, you can ensure you'll find great accommodations for your senior cat. If your cat has medical needs, look for a veterinary hospital or a kennel with a veterinarian on staff. Give your cat lots of love and comfort to reassure them. Planning ahead can give you peace of mind that your senior kitty will be well cared for while you're away.