Winter woes got you feeling down? Follow the lead of these sun-kissed, ray-chasing kitties who are determined to soak up the warmth — no matter what it takes.
1. "Happy #NationalCatDay for all the cats in the world. I have a cat that always enjoys a sun bath, wish you all enjoy it 🥰🥰"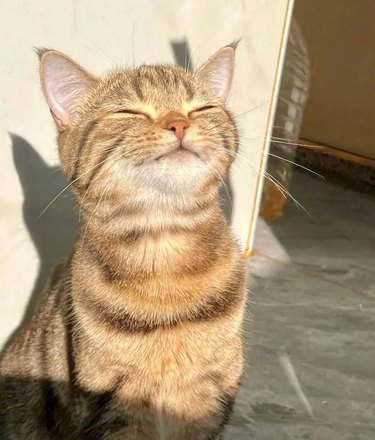 2. "It feels good to feel good. ♥️"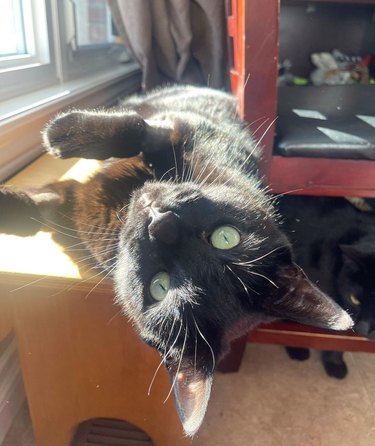 3. "Device will purr when charge is complete"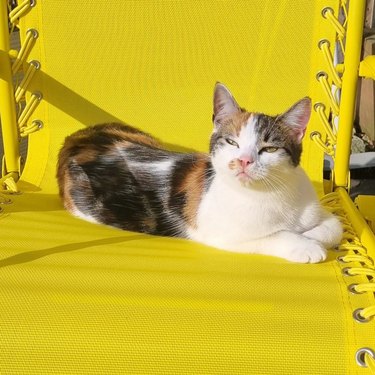 4. "Even on a 90-degree day, Jungle Joe likes to bake his coat in his favorite window."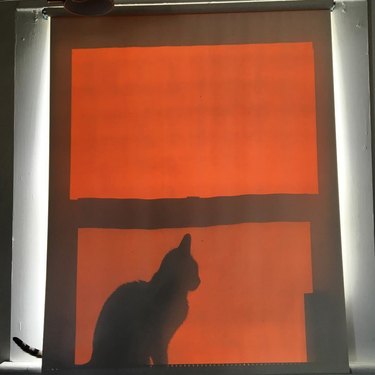 5. "When the sun moves, he inches along the counter with it. 🤣"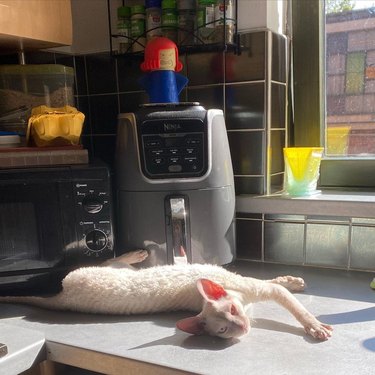 6. "Teddy trying to absorb brain cell via sunlight"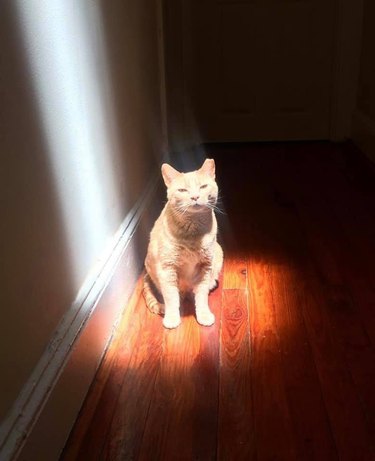 7. "Monet & Mochi enjoying the warm California sun 🌞"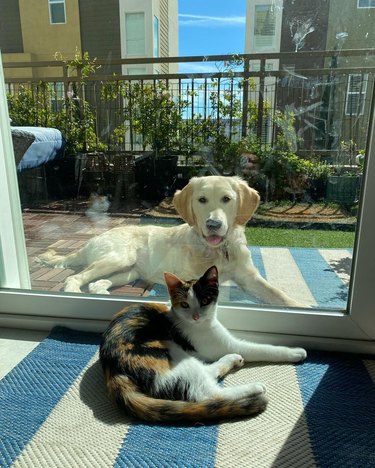 8. "Archie living his best life: afternoon sun on a chilly day☀️"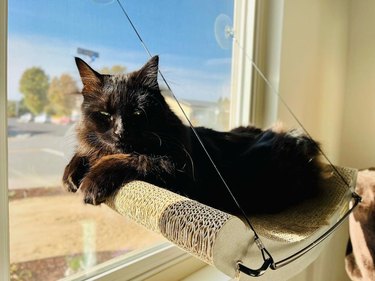 9. "Can you get drunk from too much sun? Asking for a friend."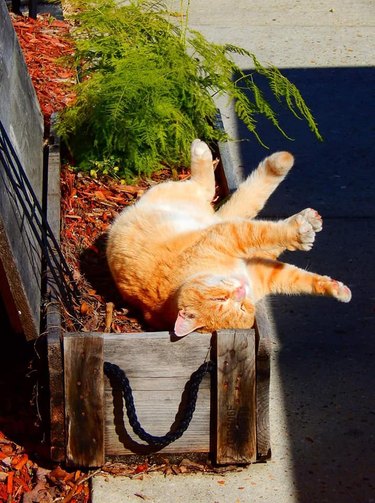 10. "Sun worshiping in my free time.🌞🌞🌞"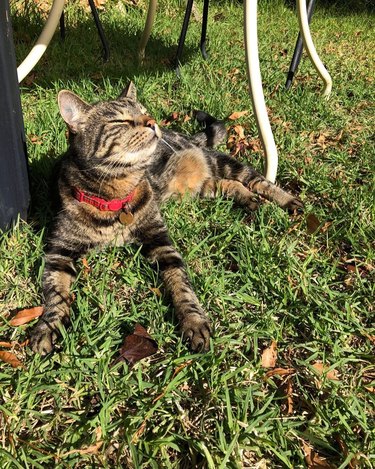 11. "It's definitely a do nothing kinda day!☁️🪟🍃Happy Sunday ☀️"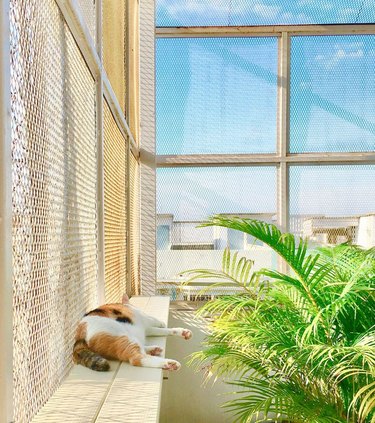 12. "Get someone to look at you the way Oreo looks at the sun"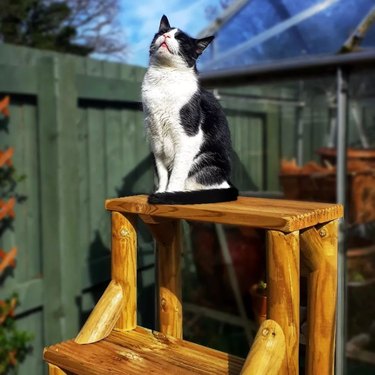 13. "When that Vitamin D hits differently"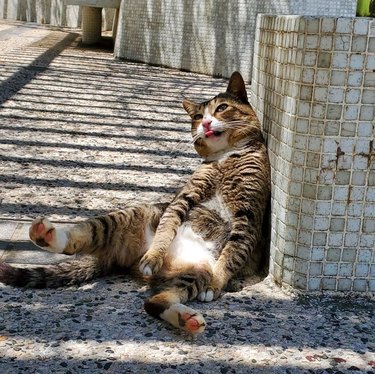 14. "Went inside to grab some water and when I came back my chair had already been occupied"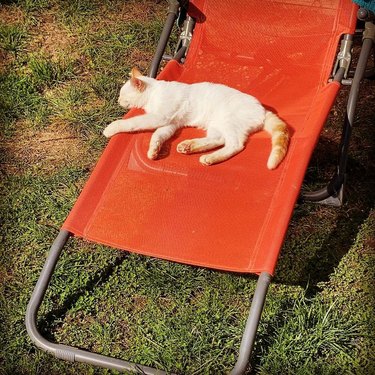 15. "Winding down Furiday evening with a little bit of sunbathing ☀️🤎🤎😻😻"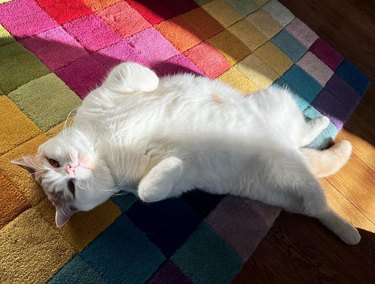 16. "Moochie is warming her face and fur in the morning sunshine and enjoying the fresh air. It's furrbulous💕💕💕"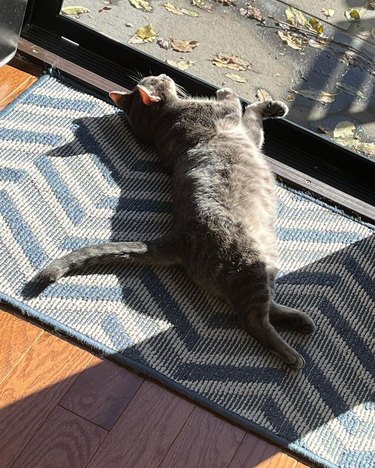 17. "This is my Friday face😂. I wish you a sunny ☀️ weekend🍤🍗!"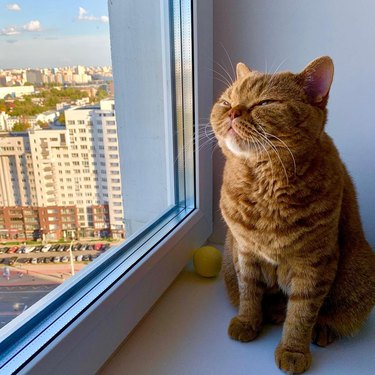 18. "When you have a level of chill that should be aspired to… 😴☀️😽"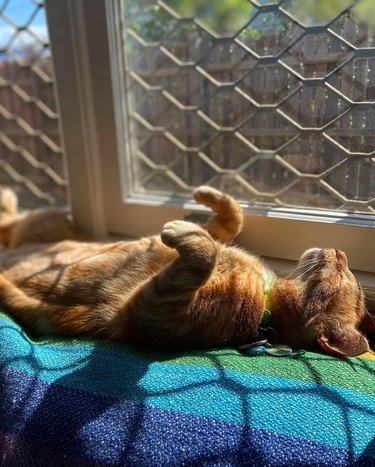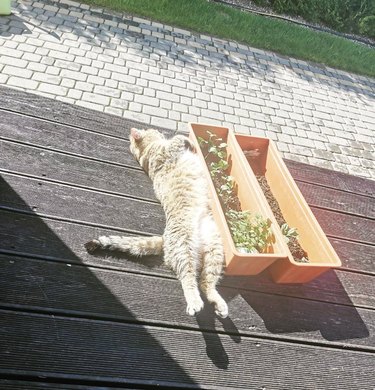 [Immediately Googles "Can cats photosynthesize?"]
20. "Kiwi has found the exact spot where the sun hits the back of the sofa through the velux window in my new office.... A prime spot for cat sunbathing 😂💚😻🙌"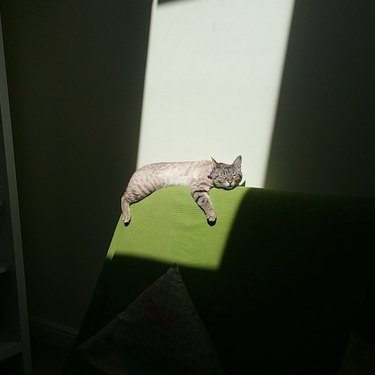 21. "This is what a blissed out kitty looks like."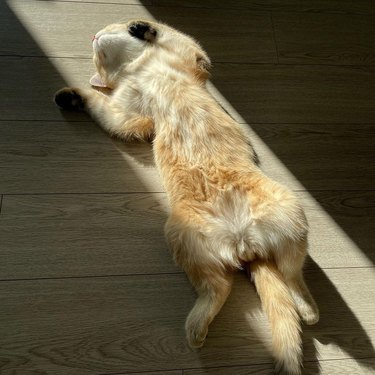 22. "This little guy has a soul of a poet 🎻 You can always find him in a green bush, on a branch of a tree, among colorful leaves...quietly contemplating the complexities of life 💬 Serious but kind, solitary but wise, and always so lovely 🧸"