1. "Well friends, I tried. 📦"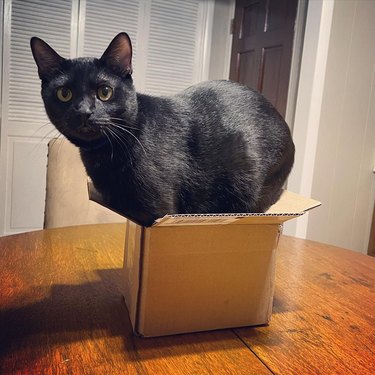 2. "Someone has had too much food already!!! 😂 poor box couldn't take the strain!!"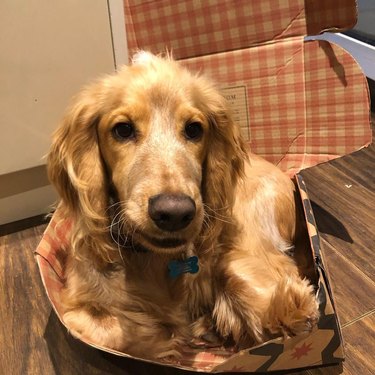 3. "Realizing things are not as they were"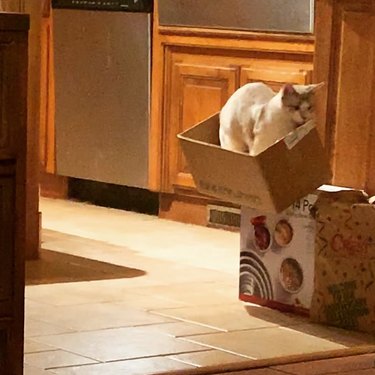 Yup, that's me. You're probably wondering how I got here...
4. "Seemed like a good idea 💡 now I'm stuck 🙃 MUM ... 😉🤗💙🐾"
"Hello, 911, can you send my Mom to rescue me?"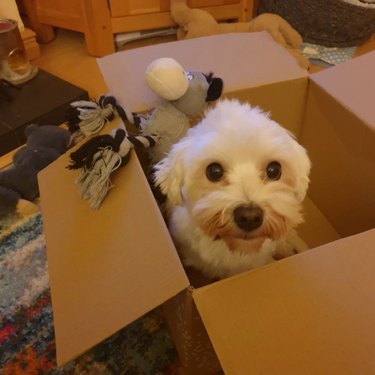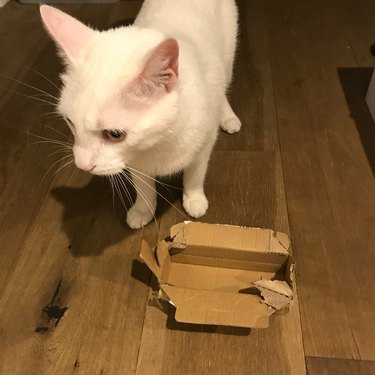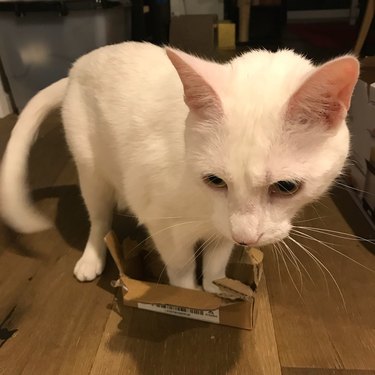 6. "Trying to keep the #boxfail as casual as possible 🤷🏼‍♀️ #nothingtoseehere"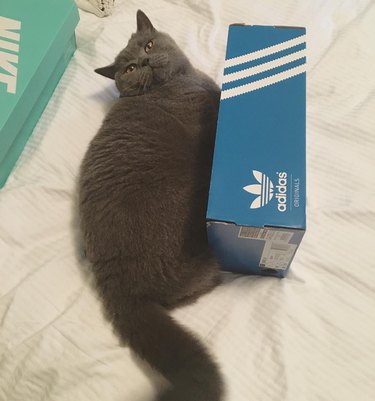 Delete that or I'll poop on your pillow.
7. "When you don't fit in the box, so you lay in front of it in protest! 😼😾"
8. "Spent an embarrassing amount of money on an embarrassing large cardboard castle for the cat's birthday (a concept he will never grasp or care about). He promptly got his bum stuck in a window because he refused to use the door"
12/10 cats would prefer the box it came in.
9. "I don't know who needs to see this today, but here's a photo of my cat's rear end stuck in a ginger ale 12-pack box."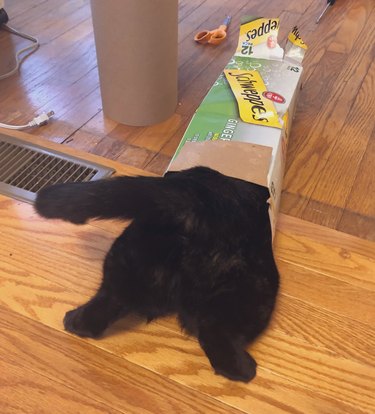 What's in there? Only what you take with you.
10. "When you're rolling on the floor but you aren't LOLing 🤣"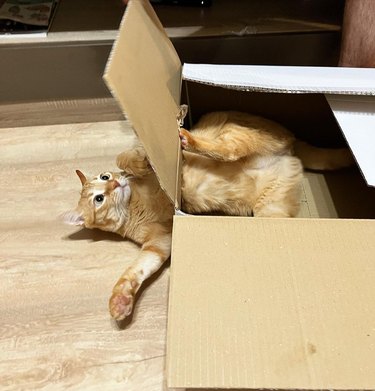 Everything is under control.
11. "Exit strategy?! Do I look like a cat with an exit strategy?"
12. "A hula hoop is the same as a box, right?"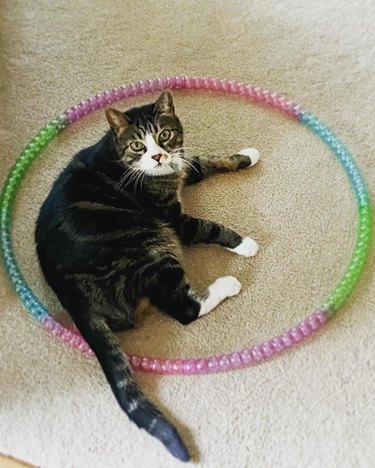 13. "When the box is too small so you pretend it's a pillow🤦🏼‍♀️"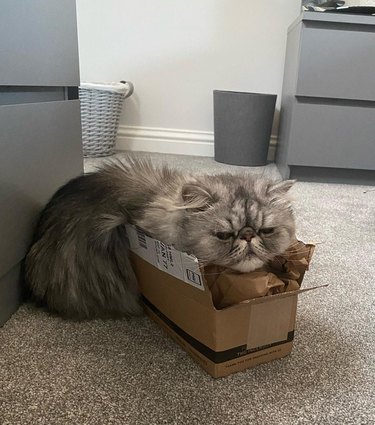 The lies we tell ourselves.
14. "I caught the moment my cat stuck his head into an empty box which made him fall off the sofa"