1. "Needed to show off George's new bling 🤣"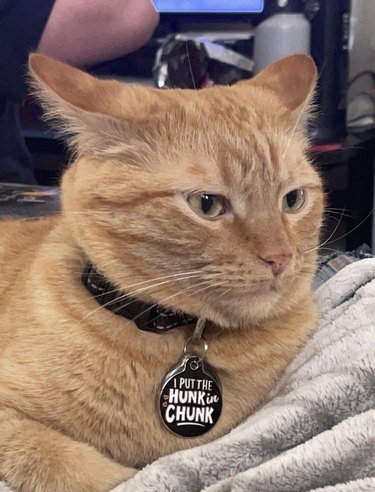 2. "Hi, my name is Tommy and I'm a 5 years old chunky boy from the animal shelter. I recently got adopted into my furever home 💕"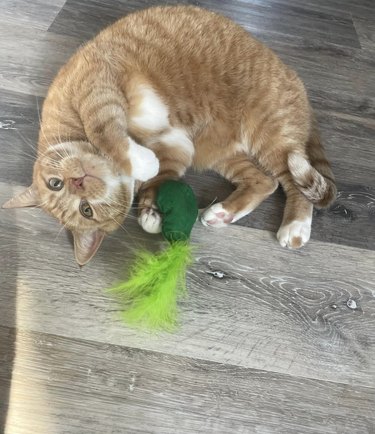 Sign me up for more of this wholesome content.
3. "This is my chonk, Turd Ferguson. Aka Sir Turdington, Turd Burger. He's fancy."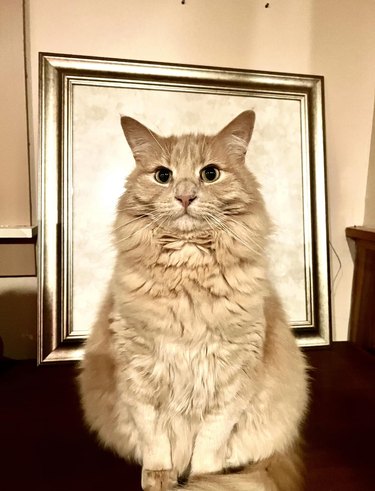 Just add a top hat and monocle.
4. "Helloooo Ladies - If you love big meals and long naps, look no further. The name's Gimli, and I'm here to steal the one braincell to look for love. P.S. - my mom bought me a cat tree that's too small for my voluptuous body."
5. "Meet Doodle. He likes to pretend he's driving the school bus."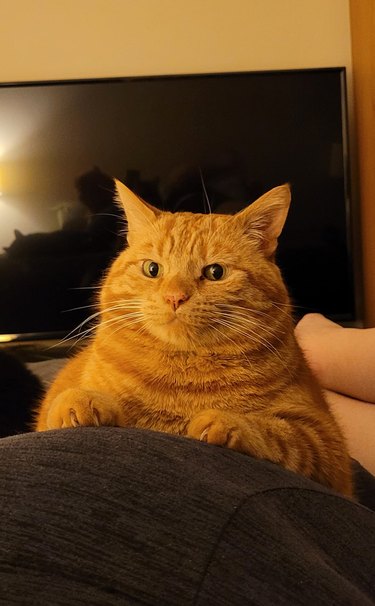 Paws at 10 and 2, Doodle, at 10 and 2.
6. "The king on his throne."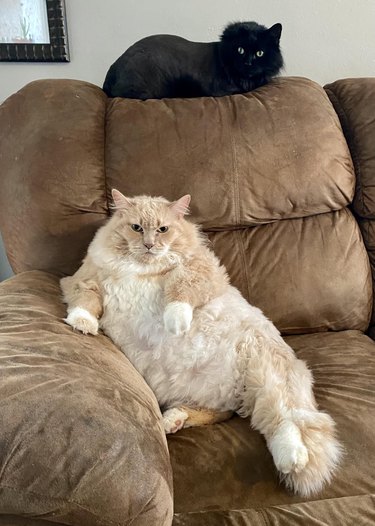 Half polar bear, half Jabba the Hutt.
7. "He wept, for there were no more worlds to conquer."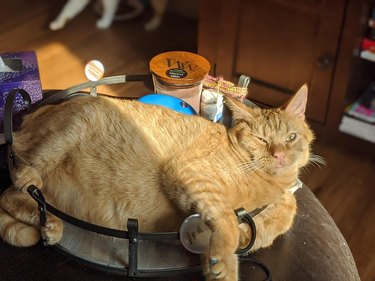 Definitely sitting, not really fitting.
8. "I got Garfield a stroller to adjust him to the sights and sounds of outside before he tries walking on a harness/leash. Sidenote: If anyone has has a recommendation for a harness for a plus size cat please let me know. he's too large for a cat XL. 🥺"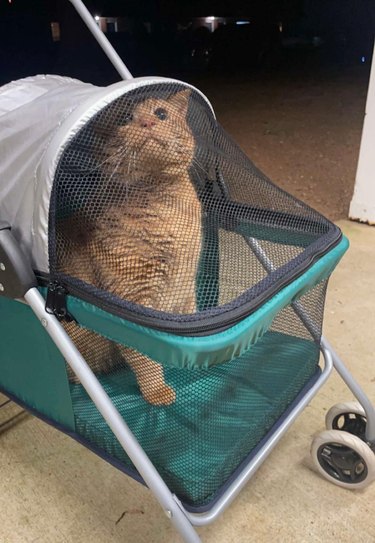 Mondays just got a lot better!
9. "We recently moved to a new apartment, and the sink here is much smaller than our last place. Elton (who has a whole 20 pounds but not 1 brain cell) spent 10 minutes desperately trying to fit into the sink and eventually gave a sigh of exasperation and ended up barely squeezing in 😂"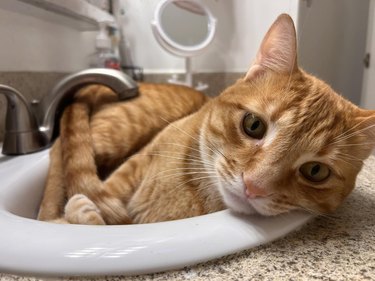 His favorite boy band? Easy, that's NSYNC. [Runs out of room screaming.]
10. "I had set up my baby girl's blanket to take her milestone pic. This chonk thought it was for his Tinder profile pic."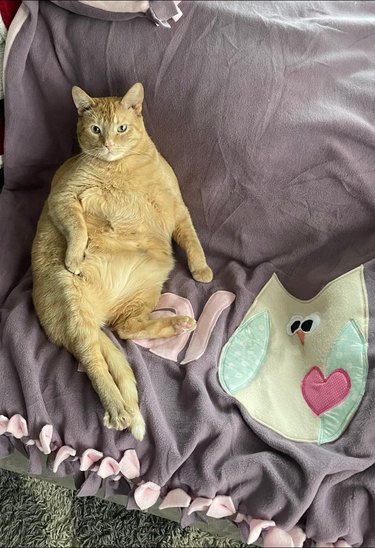 11. "Anyone else have an orange chonk who takes up too much space on the bed at night? My partner and I only have a full size bed, and he always makes sure to take up at least 1/3 of it nearly every night 😂 pic included from today, immediately after I made the bed and he immediately reclaimed it 😁"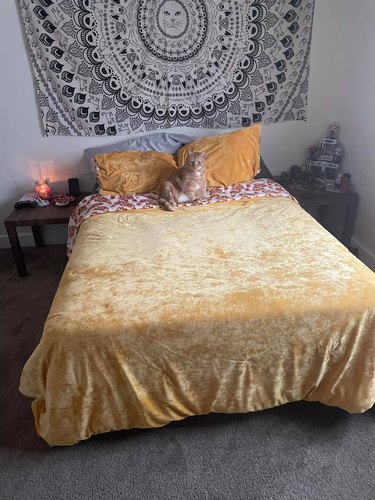 Why would u put orange bedding if not FOR orange??? 🧐
12. "It's always nice to see plus sized male models in the fashion industry"
The bigger the floof, the bigger the personality.
13. "He's just a pile of orange. Nothing going on in there."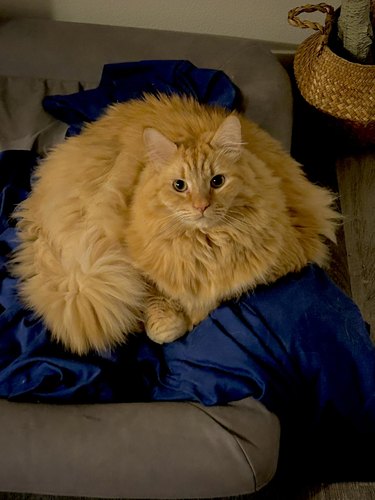 14. "Put on a bird documentary today for this lil guy and totally rocked his world"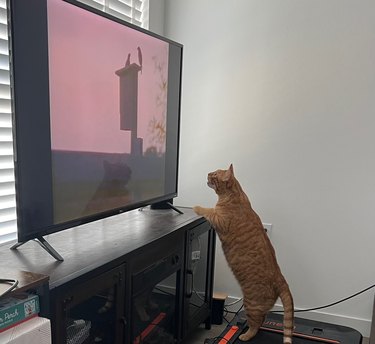 Quick, pet that belly pouch while hims occupied.
15. "Somewhere under this Floofy, cell-less chonk is my husband. How do I get him out so we can have brunch?"