Fall is here, which means it is time to break out your softest sweaters and thickest blankets.
1. "My solar-powered boy, Oscar, doing his daily recharge."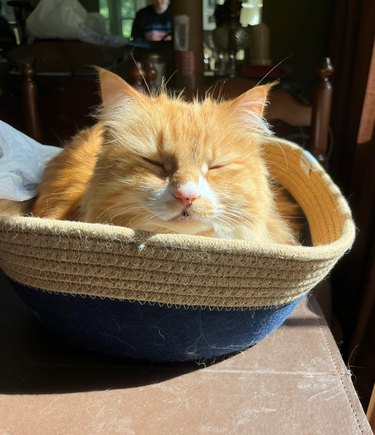 Device will purr when charging is complete.
2. "Don't disturb him, he just worked a 10 hour shift of terrorizing the house.🥱😁"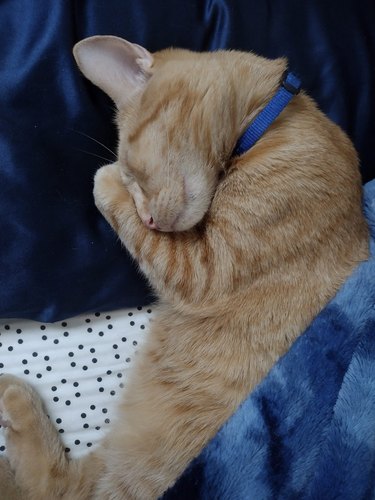 Hims not bad, hims just misunderstood.
3. "A 10 hour shift calls for a 10 hour nap"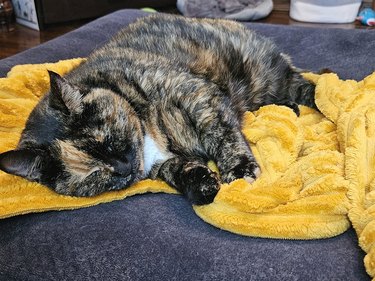 4. "When you switch on the electric blanket before sleeping, but now you can't sleep at all..."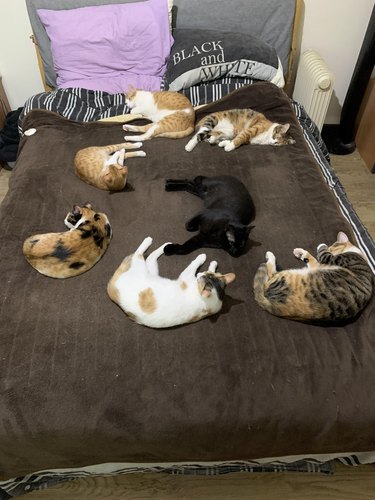 You're gonna need a bigger bed.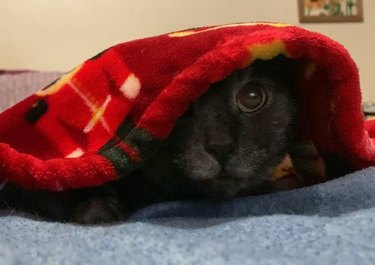 Cancel all social events for the next 6 months.
6. "Tubbs does not understand all this hubbub about pumpkin spice season resuming again. Cozy is a lifestyle for him. Bundling never stops - what a foolish notion to live otherwise!! 😹"
He celebrates the cozy lifestyle 24-7-365.
7. "Extensive side-by-side de-icing procedures occurring with space heater, blanket, and body heat. It is unsure why de-icing procedures are needed, however, since purrlots are based out of Arizona."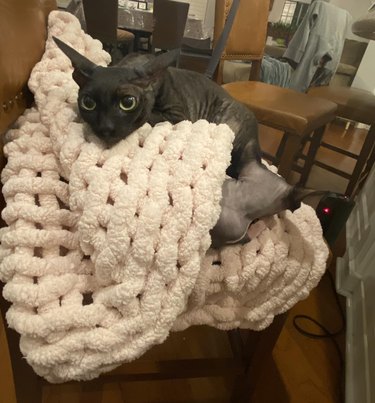 Look if you had no coat, you'd probably take all the heat you could get.
8. "My cat(male, loveable), he's crazy about me, but he just kiiiind of tolerates my boyfriend, even though we both have the same patterns of behaviour with him, but still, the cat usually prefers me 🤭 but this morning I found our cat all cuddling up to my boyfriend, who fell asleep on the coach last night. I cherished this moment up until I had to go to work. Our cat is finally warming up to him! ❤️"
9. "When your cat has a better bed than you do"
I work hard so my kitteh can have a better life.
10. "Olive loves to crawl inside sweaters and snuggle for hours 🖤"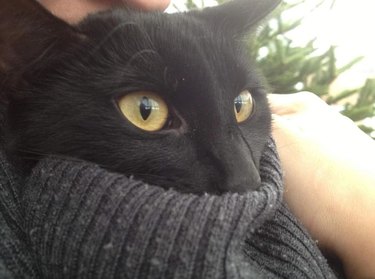 I aspire to this level of chill.
11. "New to cat ownership and my guy loves sleeping under blankets. I've been told this isn't the norm? Is he broken? Keeping him either way."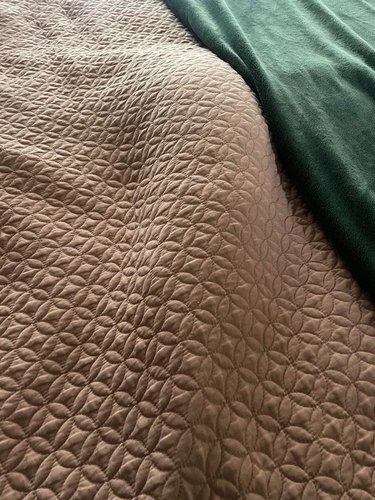 Sir, this is a list for cat photos. I fail to see the cat in this photo.
12. "This morning it started snowing again ❄️ It looked so cold outside, that I immediately had to go to my mum and demand some cuddles 😻😹"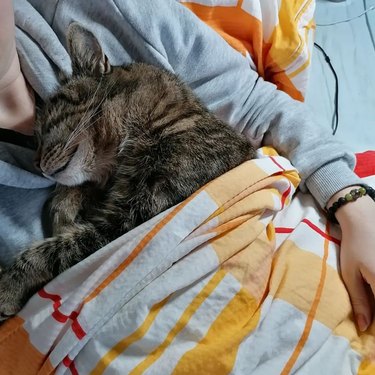 Get over here, human, I have need of you.
13. "It's over 100°F, but she still needs her blanket"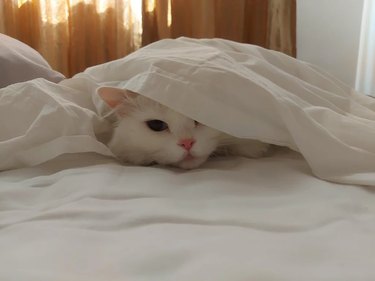 No judgment here. Cozy season is a mindset more than a fixed month on the calendar.
14. "Attention passengers! Your flight will be delayed for an as yet to be determined time. Earcraft 1NT1 has fallen asleep on the runway. Repeat. Fallen asleep on the runway."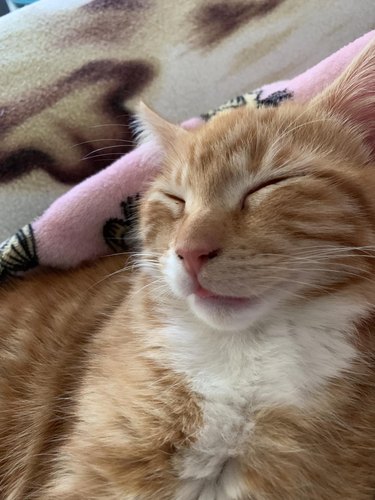 Radio to the tower and see if they can send out some pizzas, we might be here a while.
15. "We caught her stealing snacks. She remains unrepentant."