You'll 😂, you'll 😭, you'll scroll back up to the top — and do it all over again.
1. "Look at this perfect little angel with her crossed mittens."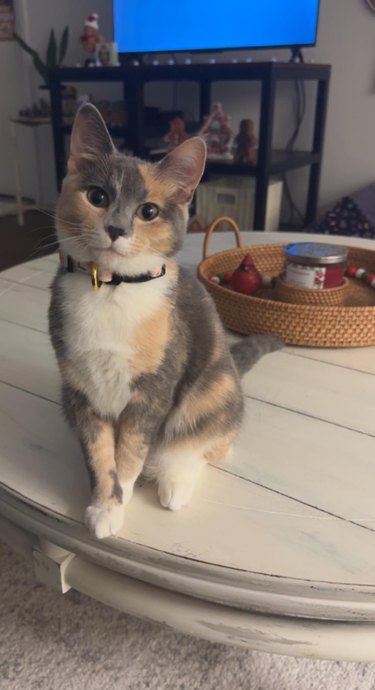 2. "We got my big orange a tiny baby brother. It really was love at first sight 🧡"
Cuddle puddle mode: activated.
3. "Steve says, "This is MY burger now."
Steve can haz ‌a little‌ ground beef as a treat.
4. "We just put up the tree 😭"
It's going to be a long holiday season.
5. "Nala is about 5 months and absolutely crackers."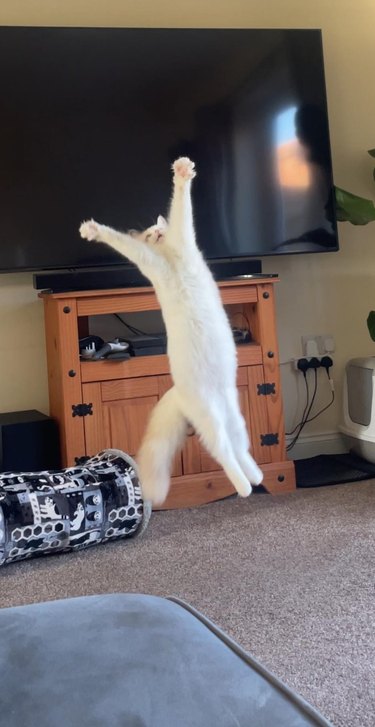 When someone posts something to the Cat Photoshop group, yet absolutely no Photoshop is needed.
6. "Her pretending she didn't just knock over a lot of dirt."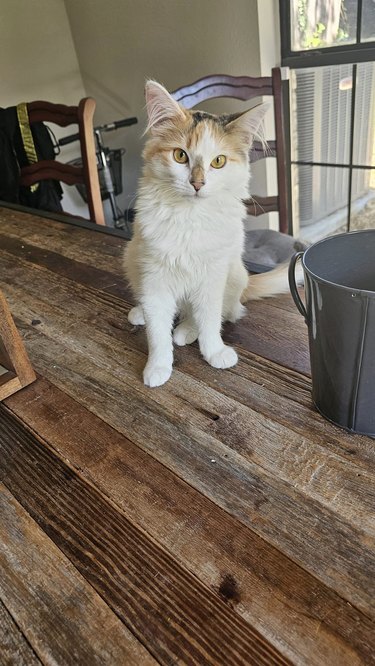 Not a clue what you're talking about.
7. "The rare double blep"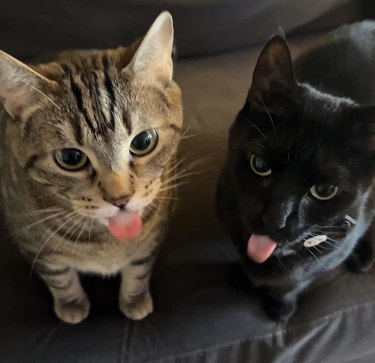 One suspects peanut butter was involved.
8. "Viciously attacked in my own kitchen this morning by the North American House Panther (scientific name pufficus voidus, Annie for short)."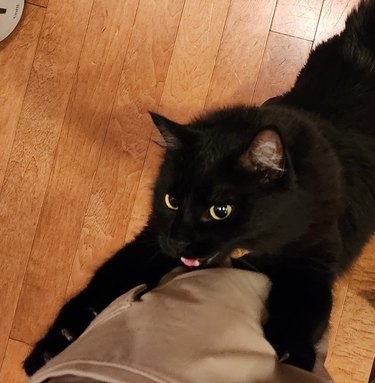 9. "Thanks for the hammock. I love it! ❤️"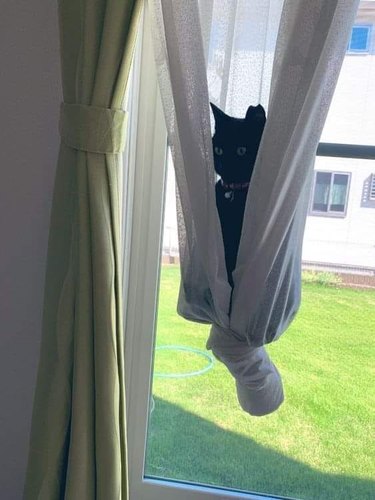 10. "Mango is being charged with one count of indecent exposure. How does the jury find him?"
Will the ole razzle dazzle defense hold up in the court of law?
11. "She does this every time I shower, and smacks my head every time I try to shampoo🤦🏼‍♀️"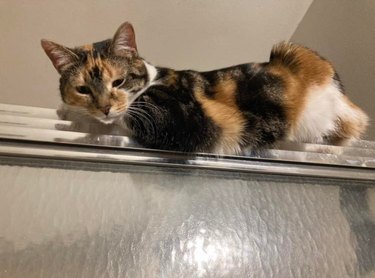 That's her way of saying you missed a spot.
12. "Purrlot k3v1n grounded due to tail winds. (He was angry with his tail and didn't seem to understand that it's attached to his body)." ¯_(ツ)_/¯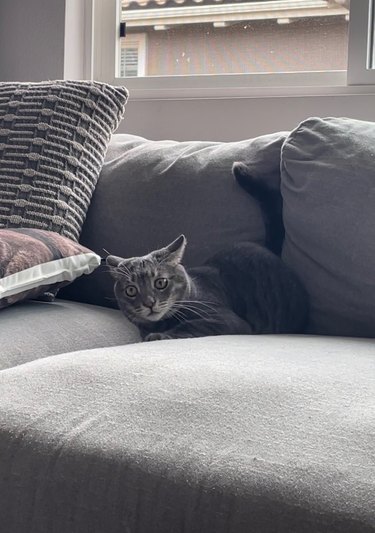 Is he part orange? Because this conflict is clearly taking up every bit of his brain cell.
13. "Little known fact: cats absorb knowledge merely by laying on documents or books. it's why they do it. The so-called "experts" will deny this truth, even to your face. But look at this boy. This is a cat who has learned too much and can now see time."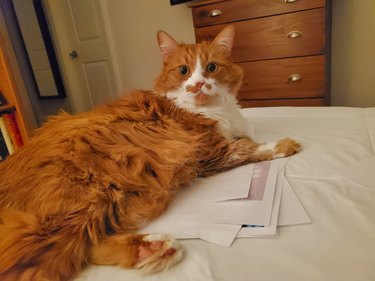 This explains why cats are drawn to laptops!
14. "Hours of entertainment. HOURS."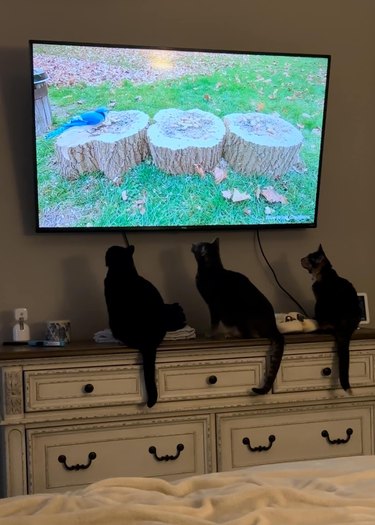 It's only a matter of time before that TV comes tumbling down. 😬
15. "Fluffy, cushy $50+ memory foam cat bed. Nope, tool bag full of hammers and wrenches."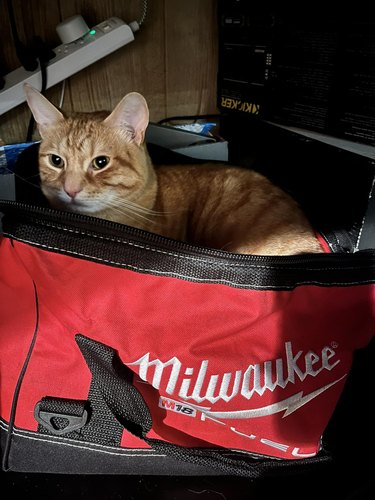 Look, you can't reason with Cat Logic.