What's true during the year, is also true during Christmas: Cats are heartless jerks.
Check out the 12 cats below, who are each doing their best to wreck the halls during the most wonderful time of the year!
1. "My official title is Ornament Inspector."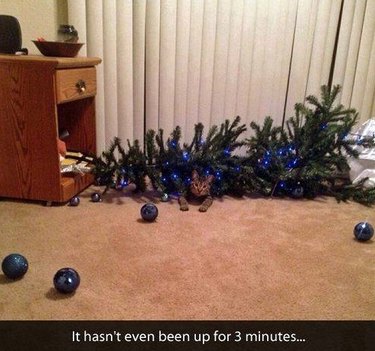 2. "Hold my drink while I center this thing."
3. "Police say the suspect is considered cute and cuddly, but should not be petted or picked up for chin scratches."
4. "Don't ask, just pull."
5. "The devil made me do it."
6. "By hook or by crook, this candy cane will be mine!"
7. "STOP WHATEVER YOU'RE DOING AND CALL 9-1-1! THIS TREE JUST FAINTED!"
8. "Hand me the 10" wrench and the plumber's snake, please."
9. "Challenge accepted."
10. "If it shines, I climbs."
11. Business Cat rules the office with an iron paw.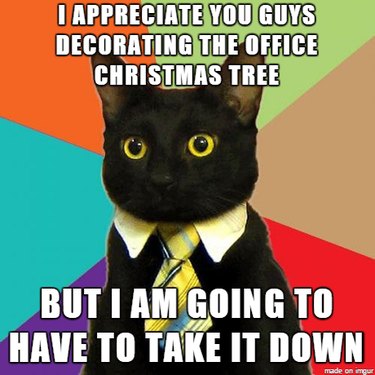 12. "Regrets? I regrets nothing!"