Director Duncan Jones (Warcraft, Moon) took to Twitter Thursday morning to share the plight of a quirky dog named after his father, the late rock star David Bowie (reminder: 2016 was a garbage fire for beloved musicians).
According to Wales Online, the 3-year old lurcher cross has been sheltered at the Dogs Trust centre in Bridgend, South Wales for three months but has been passed over by literally hundreds of would-be owners.
Why? Staffers at the clinic point to Bowie the dog's mismatched eyes, a condition known more formally as heterochromia—one that was shared by the iconic musician himself.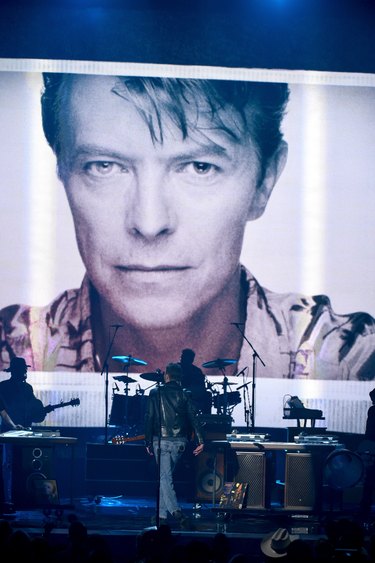 Angela Wetherall, Rehoming Centre Manager at Dogs Trust Bridgend, notes that Bowie is a playful doggo that loves to play off-leash.
"It's such a shame that Bowie has been overlooked so far, but we're confident we'll find a home for him soon. Despite the superstition that Friday 13th brings bad luck, we're really hoping potential new owners will put any superstitions to one side and consider rehoming our blue-eyed boy, Bowie."
Almost immediately after Jones' post went live, followers and fans began sharing images of pets afflicted with the same ailment (which isn't much of an ailment if you ask us).
Included amongst them was this striking husky.
And Ziggy, a calico that also shares her namesake with the singer.
And Balou, an adorable Australian cattle dog.
No word yet on Bowie's current status but we'll update this post when he finds a new home!