Petfinder's mission is to help animals find a home by raising awareness of adoptable pets and helping to improve the effectiveness of animal shelter organizations' adoption programs. Shelters and rescues can create an account and post available animals on the site. The website is updated daily so that people looking to adopt can search for available animals at shelters throughout North America. It is not a site for individuals, so if you want to use Petfinder to rehome your pet, you will need to work with a shelter or animal rescue.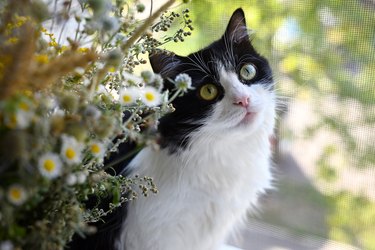 Animal shelter organizations must have an account to list a pet on Petfinder. Eligible organizations include public and private shelters, animal rescues that directly care for pets, and veterinary clinics that offer pet rehoming services. You must complete a veterinary verification form that lists the information of the vet that works with your shelter and have your federal tax ID number. In the United States, this is your EIN. In Canada, this is your chartable number, and in Mexico, it is your business number.
Complete the registration form and application on the Petfinder website. It takes about three to five days for Petfinder to review your application.
If more than one person is responsible for listing pets for an organization, each person will need to register for a Petfinder account. The person who manages the organization's Petfinder account must list each person as a contact before they can use Petfinder to post a pet.
Using Petfinder to post a pet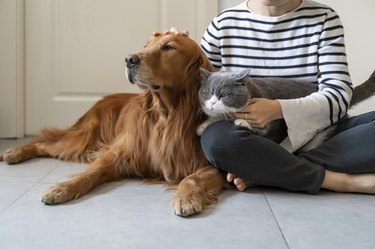 Once you are logged into Petfinder, post a pet by going to the tab under the organization with which you work, then go to the "Pet Listings" tab on the website. Click "Add a Pet" and then select a template to start. There are options from which to choose, such as "Standard Adult Dog Template" or "Standard Cat/Kitten Template." If you are listing a similar animal to one already on the site, you can scroll to that pet under the "Pet Listings" tab and select "Duplicate."
Add photos and as much information as you can about the pet. Some important things to consider include the pet's name, age, and breed as well as any health information, such as whether the animal is spayed or neutered. Other information to consider includes whether the animal gets along with children and other pets and whether or not she is housetrained.
After completing the pet profile, publish the profile listing the pet as adoptable. If necessary, you can save the post as a draft and return to it later when you have the information and photos you need.
Rehome a pet on Petfinder
While individuals cannot list pets on Petfinder, in some cases, you can work with local organizations to get your pet listed. For example, the SPCA in Mobile, Alabama, will list a pet for you if your pet meets certain qualifications.
You must live in the local area, and your pet must be in good health with a current rabies vaccination and no history of aggression. The process is simple. You simply send in a photo and information about your pet. When your pet has been adopted, you must notify the SPCA so it can remove the listing.
Not every organization will do this. Check with local animal shelters and rescues to find out if they offer this service in your area.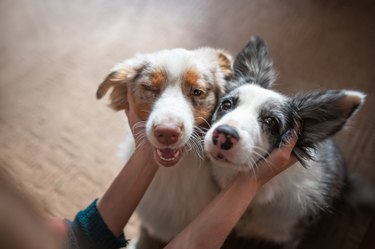 Make sure you keep listings up to date so that your organization isn't getting calls for animals who are no longer available. Besides "adoptable," you can list a pet as "adoption pending" or "adopted." You can also edit the information in the profile as you get more photos and learn more about the pet, or you can delete a listing completely.