1. Table for two, please.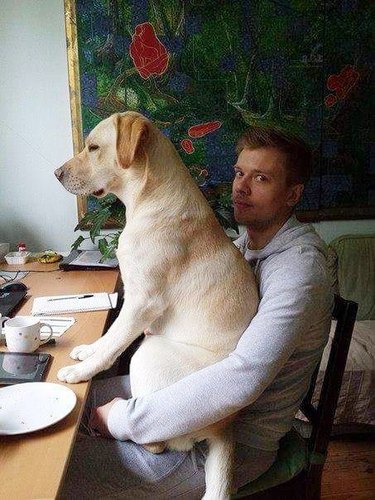 2. "I'll have what he's having."
3. When you wear your dog.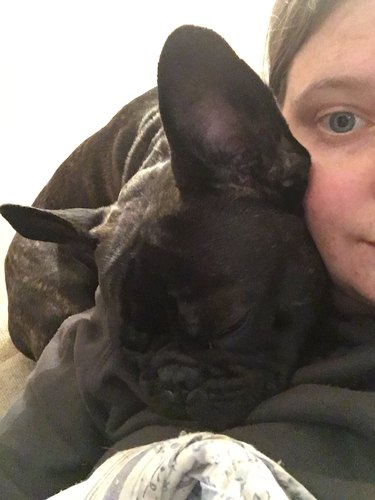 4. "I guess I'm not going anywhere for awhile"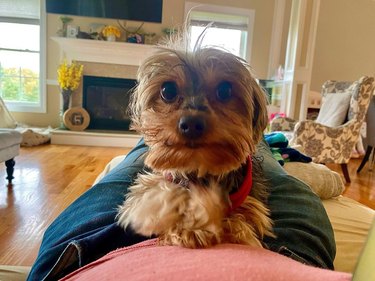 5. "I've been waiting all day."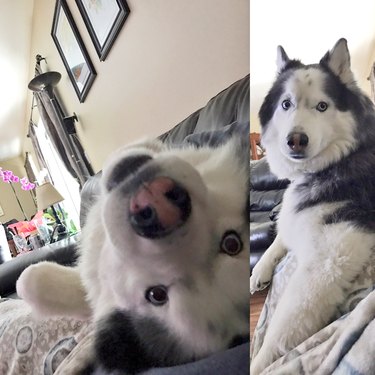 6. "No personal space whatsoever, but always so excited to be in the car."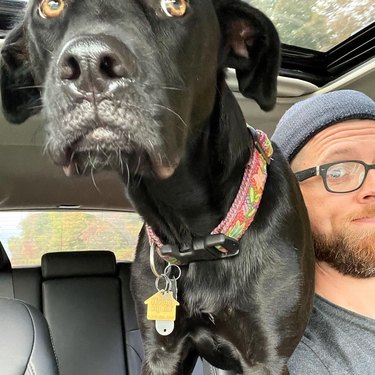 8. "Ever try to do a workout with an Aussie? Darn near impossible… No personal space whatsoever!"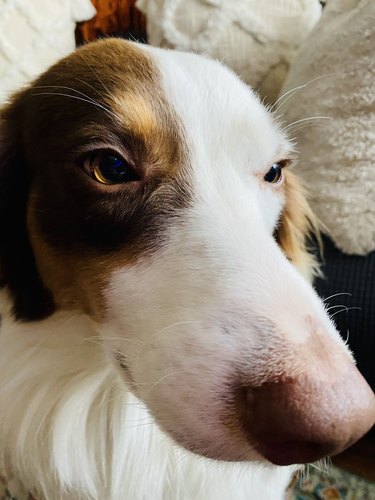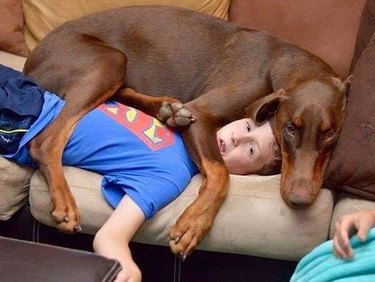 11. "Hi, my name is Louie and I don't believe in personal space"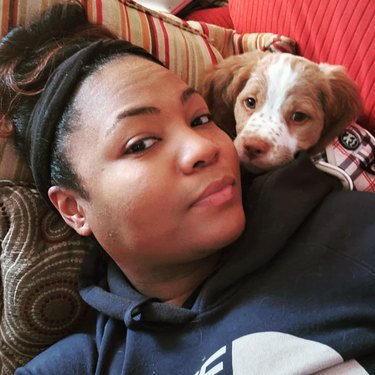 12. Scarf designed by Forever Doggo.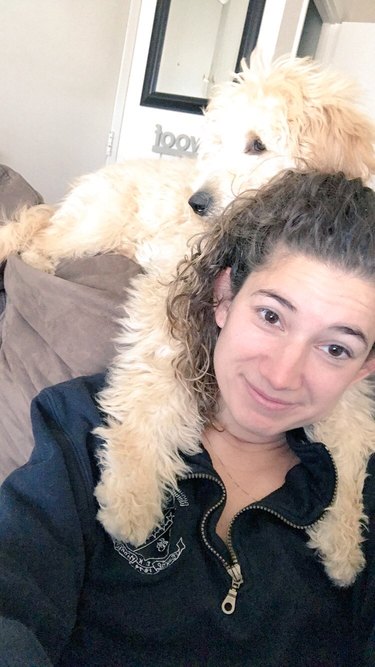 13. No-stress cuddle shesh.
14. "My nephew gives me no personal space but i love him for it"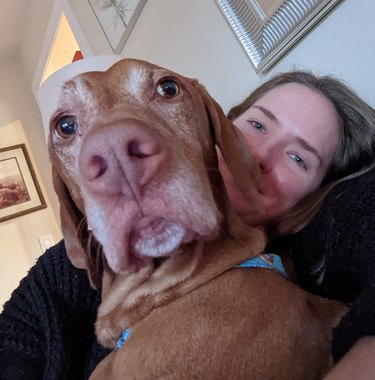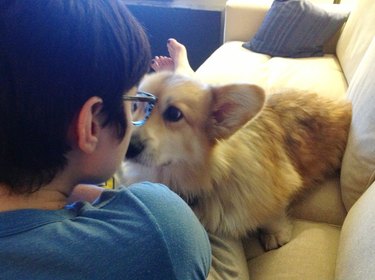 16. "Personal space?! Nah, never heard of them."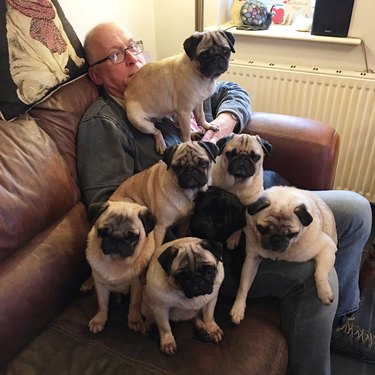 17. "What are you doing? You can't pee without me."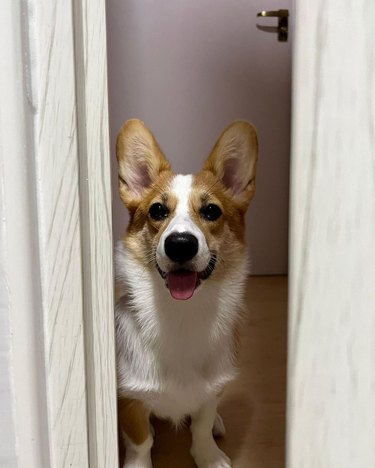 18. "The important thing is I'm comfortable."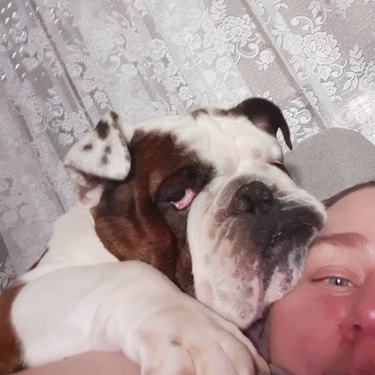 19. Four-headed (???) snuggle monster.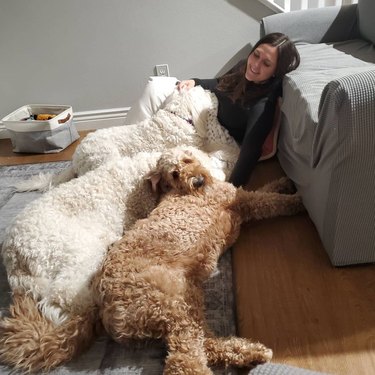 21. "We don't talk anymore."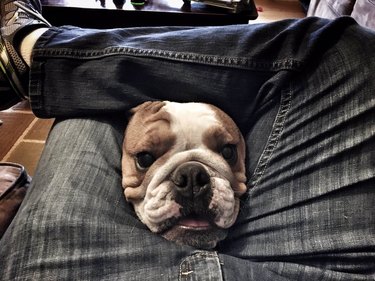 22. "Who needs a neck pillow when you can have a clingy dog?"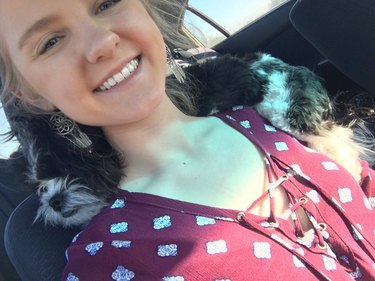 Because no ensemble is complete without dog.
23. Really, tho. Who's clinging to whom here?