Hippos are big, right? So it's no surprise that this baby hippo is a bit on the hefty side.
But for barely being more than a month old, the Cincinnati Zoo's newest star, Fiona, is getting healthier as she gets heavier.
"Fiona is up to 73 pounds and is getting a little too heavy for her care staff to lift in and out of the pool," zookeepers said in a statement. "So she's learning to use a ramp."
Staff spent a few days training the adorable hippo how to use the ramp. Probably so that she could go to fancy dinners and get her nails did (pure speculation on this author's behalf). But really so she can get in and out of her pool. You know, a girl's got to stay active!
The wee baby hippo was a mere 29 pounds when she was born six weeks early in January of this year. Zookeepers were quick to give her round-the-clock care while she grew stronger.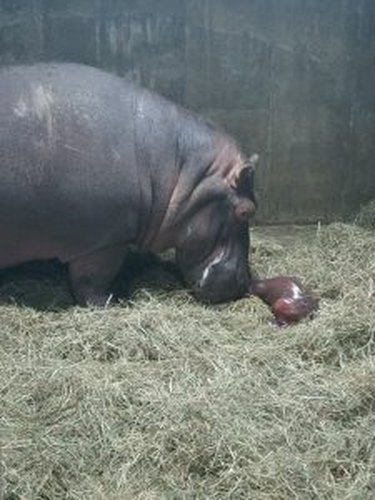 After lots of nutrients and activity, Fiona is doing well.
Cute baby hippos need 24-hour care, and the zoo is excited for fans to become a part of #TeamFiona for a modest donation.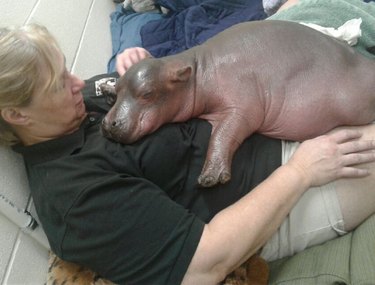 Pus, Fiona likes to read, and books don't grow on trees (wait, do they?).
Awww...