1. "I mean... come on now."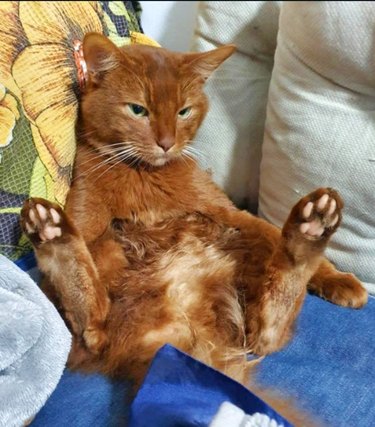 2. "Nuca showing off her assets. Can someone paint her like one of your French girls?"
3. "I feel like this would be the first picture for Bailey's dating profile 🤣"
4. "Orky enjoying his favorite show. He looks like he should be in a Lay-z-Boy with a beer, a beamer and some snacks 🍟🍕🍺"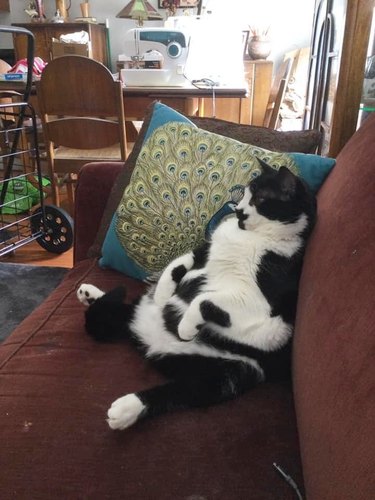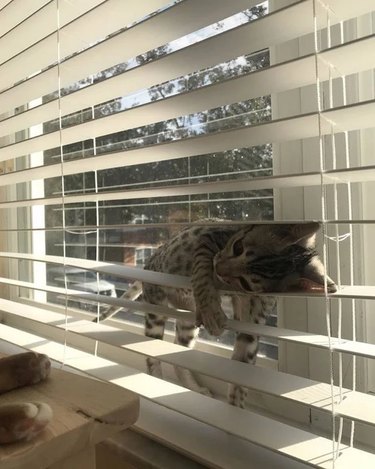 6. "Tim Purry has recently started sitting like this. I don't know if he got too fat to comfortably sit in the chair or if this is just a new phase of weirdness, but I love it."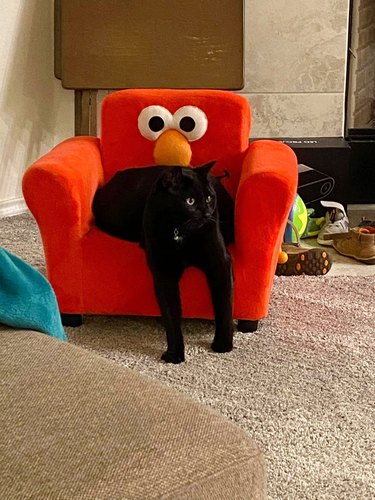 7. "This is Toast. She is one of our foster babies. We found her and her sister in a tree a couple months ago, when they were about 7 weeks old. She just got spayed so she's wearing a little outfit I made so she can't lick her incision. We think she looks French in it, which is quite fitting because that makes her French Toast. 🖤🤍"
8. "This is Frieda, a skunkupine. Her favorite show is Game of Thrones. She rules her house with and iron paw, judging all who enter her domain."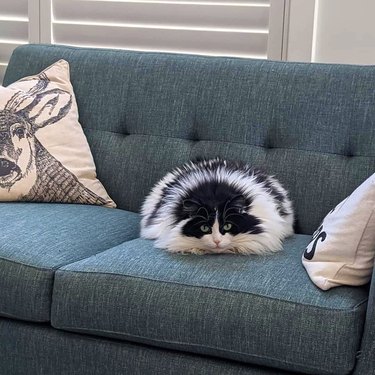 9. "Miss Mellow has been sitting like this since she was a baby and like any good human cat mom, I have the receipts 🧡🧡"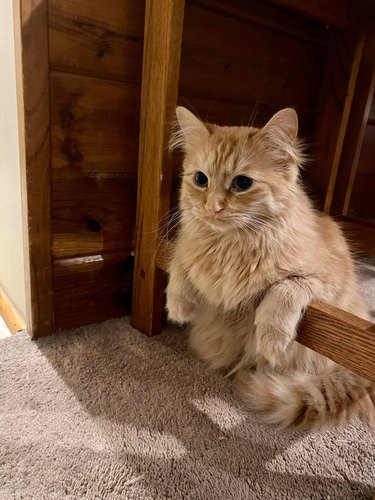 10. "I walk in the living room and Félix is knocked out like this. WUT?!?"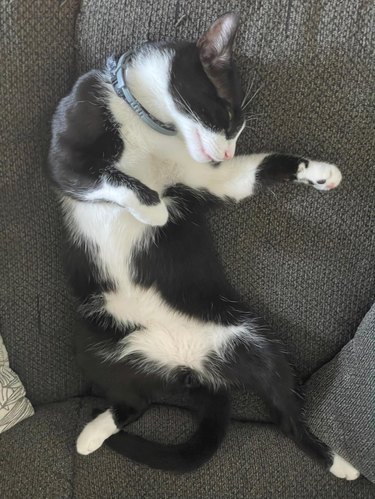 11. "Roger is eagerly awaiting the day he's old enough to ride a motorcycle. Until then, the cat tower will have to suffice."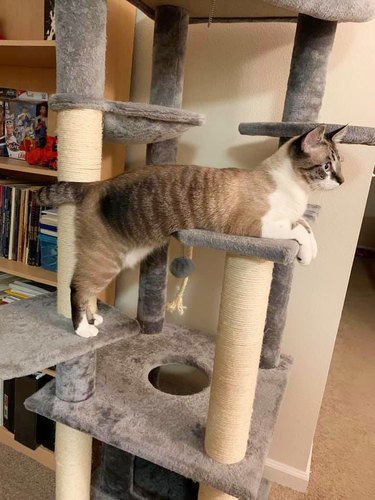 12. "We can't be seen together if you keep acting like this"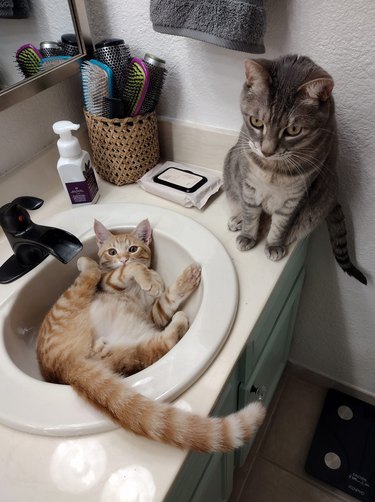 13. "Is this normal? Didn't believe the picture was real till I saw him do it with my own eyes."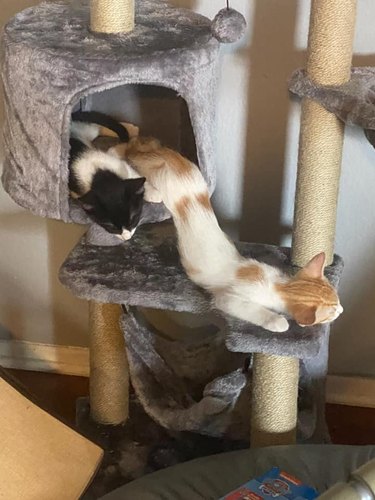 14. "[Simpsons' Monorail Song plays in background]"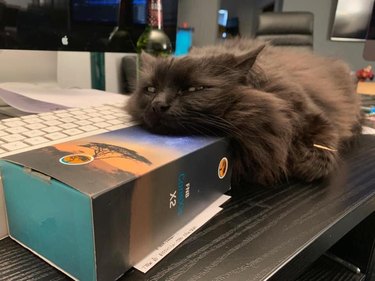 15. "Accidentally touched her toe beans. She doesn't trust me anymore. 🤭"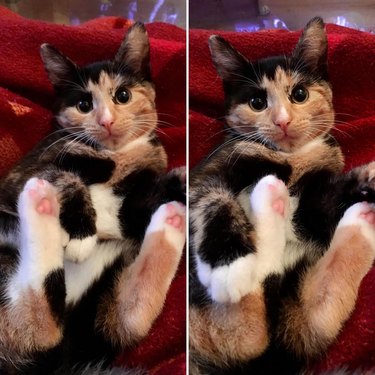 16. "He legit fell asleep like this 🤦🏻‍♀️ (I fixed him after taking a pic because that's what a good cat mama does)"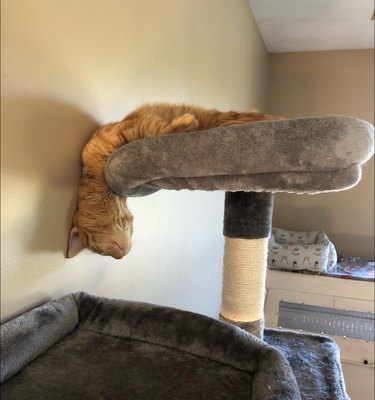 17. "Since Chloe continued to lick her stitches after being spayed, she got a onesie. She's not amused to say the least. * Sidenote * if I go missing, please tell your cats I love them 🥺"
18. "My boy Jackson practicing self-love with a little solo snuggle."