1. "I'm 100% sure Lil Pete just added another log to the fire."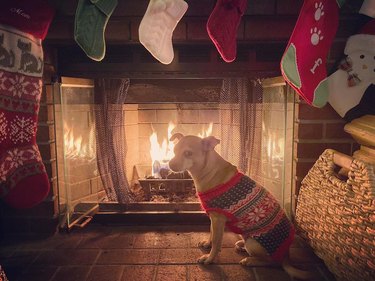 That guilty look on his face tho.
2. "Bentley smiling in his sleep by the (glassed-in) fireplace 🥰"
3. "I work hard so my dog can sleep in front of a warm fire with his favorite stuffed banana."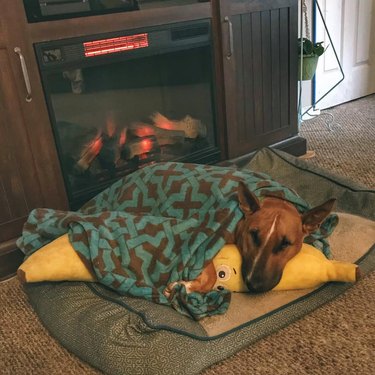 4. "Stay warm and toasty my friends! Love, Coconuts 🥥💕💕"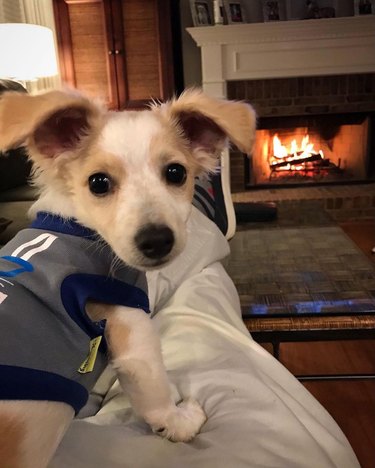 5. "I am pretty sure if she could, she'd get in there."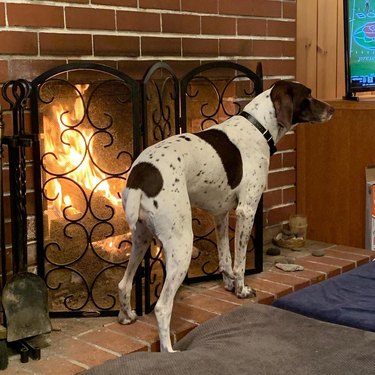 6. "It's always a rerun but I love this show"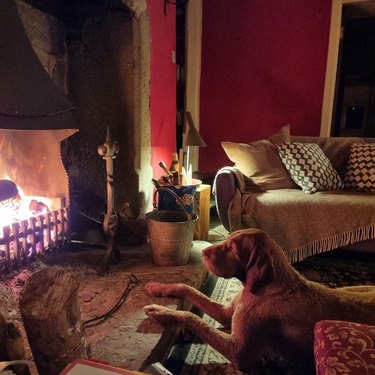 7. "It might be snowing outside ❄️ but I'm covered with this amazing fireplace to keep me warm 🥵"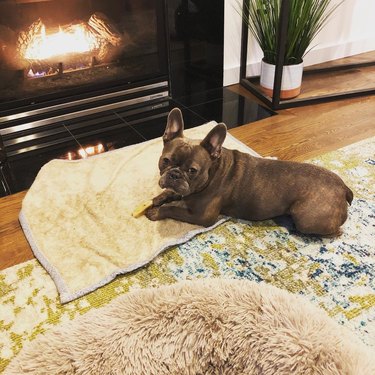 8. "The outside is very wet and very cold so I will be taking up residence as a full-time fireplace doggo until the wintering has stopped!"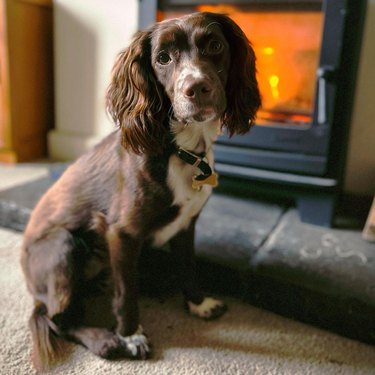 9. "Get someone to look at you the way Bosco looks at a warm fire on a cold country night"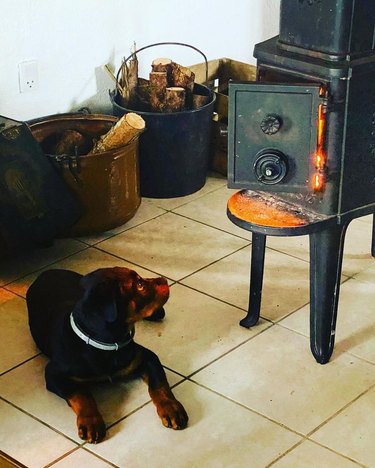 10. "I think he likes the firebox thingy 🤣"
11. "What can I say? He's the sweetest damn soul I know."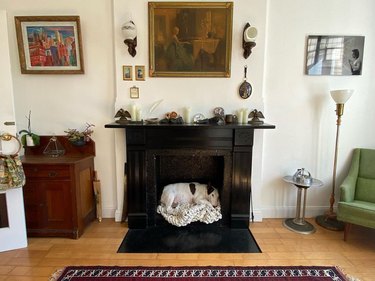 12. "Quite possibly the best fireplace picture I've ever taken. 😊 Murphy loves cozy time by a fire."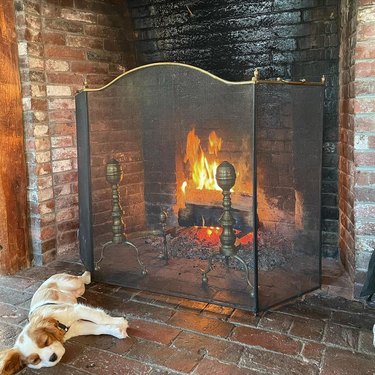 13. "The face she makes when she wants me to add more wood to the fire"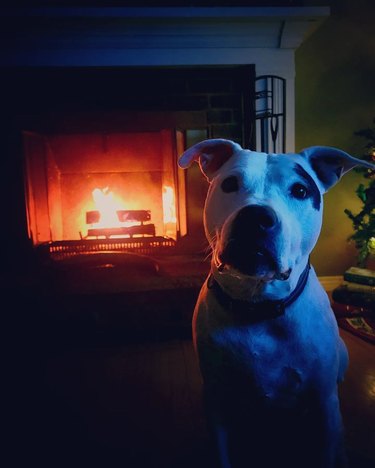 14. "Butter Bean warming her belly and living her best life"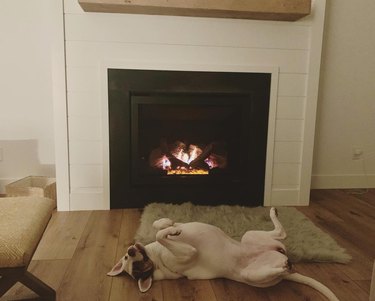 15. "Hims doin' a snooze under the stockings"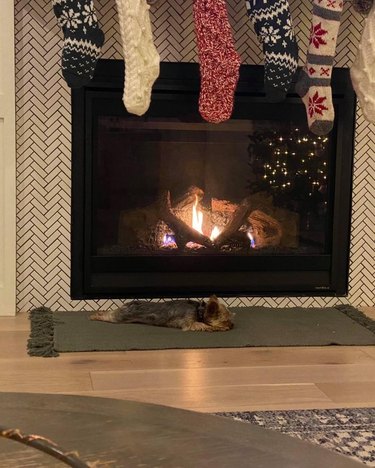 16. "Do you know a better place to relax by on Friday night? 🔥🐶"