Winter is coming. Does your Siberian husky puppy have a name?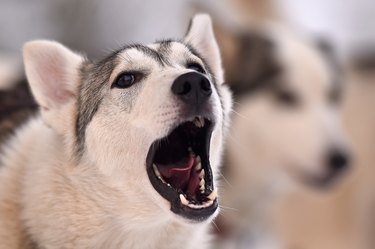 If not, you've come to the right place because compiled in list form are 104 handles for the good boys and good girls in your life (there's also a batch that works equally well regardless of gender).
Finding inspo in food, places, pop culture, weather, and more, they're guaranteed to help you match your new four-legged BFF with a unique name that reflects their personality and just how special they are.
Did we miss your favorite nickname for huskies? Post it in the comments below to share with other readers!
Names inspired by meteorological and astronomical phenomena
Ash

Aurora

Blizzard or Blizzy

Chilly

Cinder

Cirrus (a type of cloud)

Comet

Frosty

Gelo (Portuguese for ice)

Iggy (short for Igloo)

January

Nova

Powder

Smoke

Snowy or Snowball

Tundra

Vapor

Yuki (Japanese for snow)

Husky dog names for boys
Artemis

Beau

Boomer

Cody

Colby

Conan

Duke

Dusty

Finn

Jericho

Logan (a tribute to Wolverine of the X-Men)

Loki (the god of mischief)

Malakai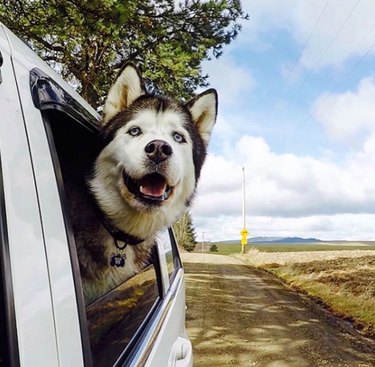 Max

Milo

Moose

Orion

Parka or Parker

Rivers

Tank

Tanner

Tucker

Ulf

Zorro
Husky dog names for girls
Anastasia

Babushka

Bella

Brandy

Chanel

Cleo

Coco

Electra

Faith

Hazel

Kahlua

Keesha
Luna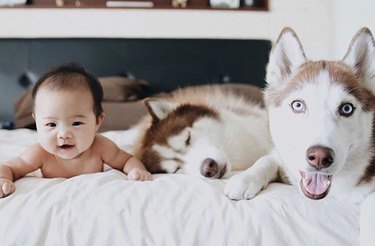 Mabel

Maya

Mishka

Misty

Roxy or Roxie

Ruby

Sheba

Sierra

Sophie

Stoli

Venus

Zoe
Fun Siberian dog nicknames for any gender
Beo-woof (because a good pun is always its own reward)

Benjie

Blaze

Bones

Bowie (for the singer whose piercing eyes are often compared to that of a husky)

Chinook

Cricket

Dash

Echo

Fang

Ghost

Jagger

Jet
Krems or Kremlin

Maple

Marshmallow

Maverick

Nanook (like the dog from the 1987's vampire classic, The Lost Boys)

Phantom

Porkchop

Sabre

Timber or Timbs

Turbo

Whisper

Yeti (as in the mystical ape-like snow creature)
Husky dog names inspired by places
Alaska

Aspen

Cheyenne

Dakota

Juneau or Juno

Maru

Montana

Nome or Nomey

Reno

Tahoe